Tri Tac Spotlight #3 - Post-Apocalyptic Tales Of Ruin And Recovery
Spotlight on Tri Tac Games is a newsletter that focuses on one or more of the many Tri Tac Games RPGs. It typically has two or more adventures, some new gear for the game, background information on people or places within the RPG setting. Each issue of the newsletter will focus on one of Tri Tac Games' products: Bureau 13: Stalking the Night Fantastic®­­­­­­­­­­­­­­­­­, Incursion, Fringeworthy®­­­­­­­­­­­­­­­­­, Hardwired Hinterland, FTL: 2448, and others.

With this issue, the Spotlight is on Rogue 417, Cloisters and Huradicator. In Rogue 417 the players are survivors in a world decimated by a weaponized plague virus. In Cloisters, they are educators attempting to bring light to a post-nuclear war world that has fallen into ignorance and savagery. In Huradicator, artificial intelligence is reality and the awakened machines are culling humanity.

NOTE: Print ready, medium-res and small-screen files are included for one low price.
More products from Tri Tac Games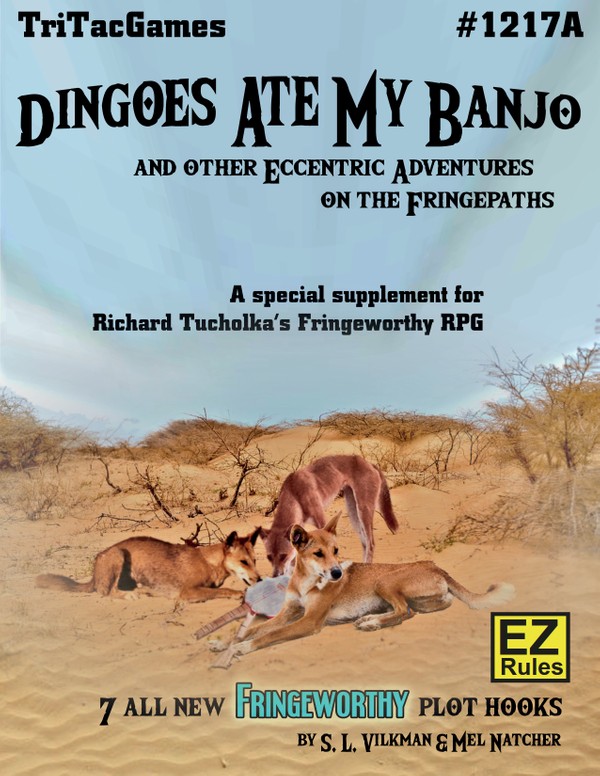 Fringeworthy® Dingoes Ate My Banjo And Other Eccentric Adventures on the Fringepaths