Trading Master Class
WELCOME TO THE TRADING MASTER CLASS! Now available for $99 with proof of purchase of a 4 or 6 pack! Contact after purchase of bundle to receive discount! 
This Master Class is taught by Travis Martin, founder of Trade Indicators LLC. Travis has helped hundreds of traders become profitable in the forex and crypto markets. Some of his students have quit their 9-5 jobs while others are making thousands of dollars of profit on a weekly basis.
Travis is also known on TradingView for not losing a single trade in the last 6 months using the Martin Momentum/Trendline strategy accompanied by the principles taught in this Master Class. 

With the Master Class, we will explore and overcome obstacles encountered by many traders!


MASTER CLASS SECTIONSSection 1:
Testimonials from around the globe!
Section 2:
A general overview of TradingView, plain and simple.
Section 3:
What are the best exchanges to trade on and why? Does this one include our top recommendations? YOU BET!
Section 4:
The psychology of trading and how to help control emotions when trading... Wow, you will need this one!
Section 5:
Best risk management strategies?
Section 6:
Should I use leverage, and if so, what exchange should I use?
Section 7:
Why a good strategy and consistency is the only profitable way to trade? Amen!!!
Section 8:
What are the best times to trade? It might not be what you expect?
Section 9:
How to connect a broker to TradingView and conduct trades?
Section 10:
What other technical analysis do I need with indicators? This is extremely valuable!
Section 11:
What lot size should I use with Forex? Don't miss this one, it will make your life so much easier!
Section 12:
What kind of returns can you expect from using our indicators? Let's be honest...this is what you came here for!
GET INSTANT ACCESS TO THE TRADING MASTERCLASS  Step 1:
 Purchase Trading Master Class. 
Step 2:
Download the PDF and follow the link inside to the private invite-only video Master Class. 
Step 3:
 Watch, learn and profit! 
---

GET ANY 6 INDICATORS FOR 60% OFF!
View Deal at:
https://sellfy.com/p/jgQo/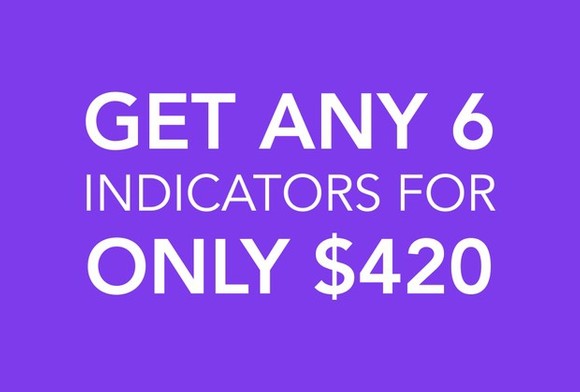 HAVE QUESTIONS?
Message us on TradingView at @TradeIndicators or email us at
[email protected]
MONEY BACK GUARANTEE
Due to the nature of this being a digital download with valuable teaching material, we do not offer refunds as we are not able to take back the file after it has been downloaded to your computer. We are certain you will find the Trading MasterClass to be one of the greatest investments into your trading career. 
DISCLAIMER
All investing involves risk, don't invest more then you're willing to lose. Past results are not indicative of future results. Trade Indicators and its affiliates are not licensed financial advisors, brokers or dealers. We, Trade Indicators are not responsible for any liabilities arising from the result of you using our indicators. This information is not a recommendation to buy or sell. By purchasing our indicators you are agreeing to our terms of service at
https://sellfy.com/tradeindicators/terms/
You'll get 1 file (806.5KB)