Martin Rise Coming
HOW TO USE
1. When the green "Rise Coming" text appears, a price jump may be on the way!
Pro Tip: 
This indicator Never Repaints! 
To get the best setting it's a matter of tweaking the indicator until it gives you the best results. What I do, and what our traders do is open their chart and move the input number up and down until the top peaks and bottom valleys are matched with a warning of Rise or Drop. We do it this way since every stock, forex and crypto will have a different way it moves and breaths. Feel free to copy the settings I use on the videos on TradingView if you happen to trade the same Crypto or Forex.
BONUS FEATURES
If you receive more than one 'Rise Coming' text signal in a downtrend, it means momentum is building larger for a bull run. We have coded in the ability for you to change the sensitivity to increase or decrease the amount of 'Rise Coming' signals.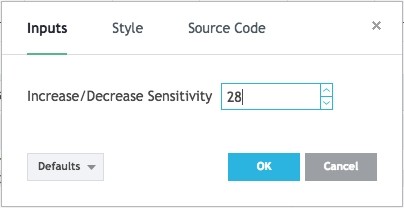 SETTING UP ALERTS:
1. Set up the alert below to notify you when you get a Rise Coming alert.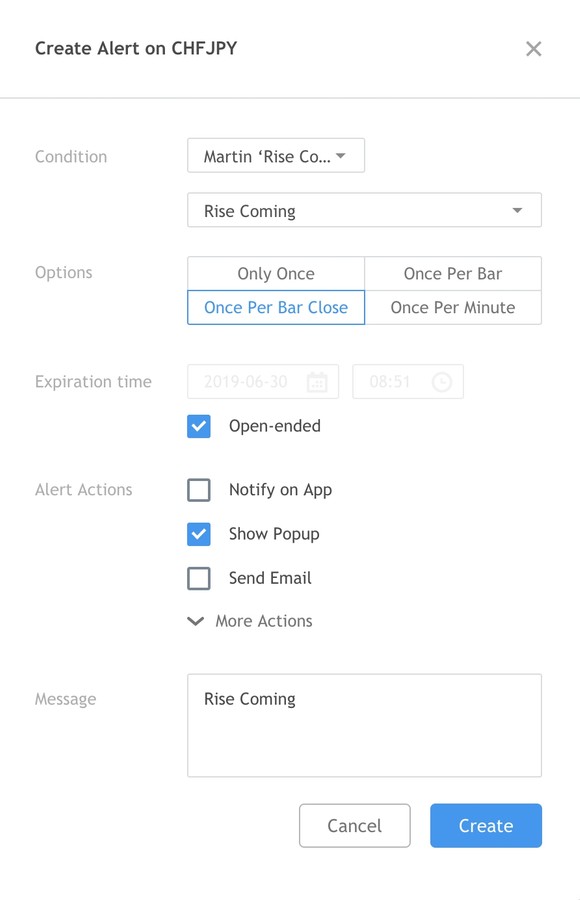 INDICATOR IN ACTION
BTCUSD - 
https://www.tradingview.com/x/ZJuK7ZO4/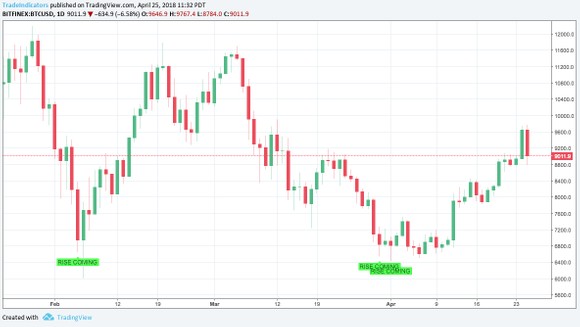 USDJPY - 
https://www.tradingview.com/x/ZgWQ4mRg/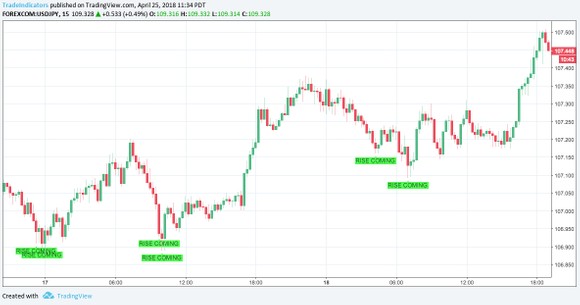 SPXUSD - 
https://www.tradingview.com/x/URobUBde/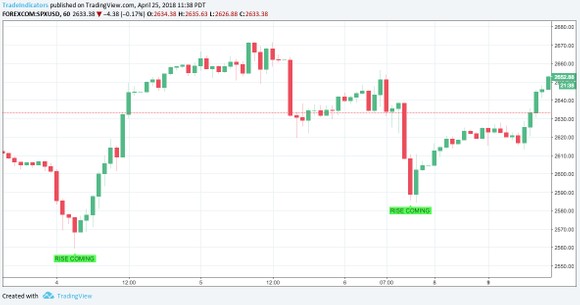 EURUSD - 
https://www.tradingview.com/x/tWlrKWTB/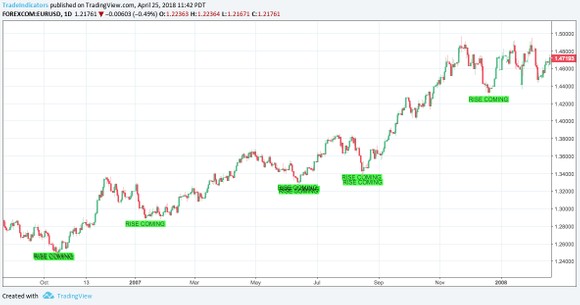 EURJPY - 
https://www.tradingview.com/x/oy9kFsLK/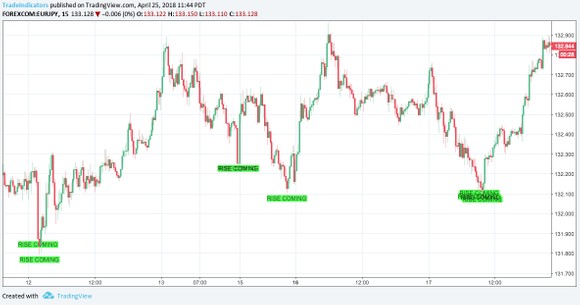 This Indicator was built on the work of J. Welles Wilder Jr.'s indicator RSI. You are paying for all the additional coding features that go above and beyond this standard indicator providing you with a whole new level of performance, accuracy, and advanced trading visuals!
---
GET THIS INDICATOR TODAY!Step 1:
 Purchase the indicator. 
Step 2:
 Send an email to
[email protected]
with your:
• PayPal Email • TradingView usernameStep 3: 
You will receive lifetime access to the indicators within
24 hours!P.S.
 We take off each Saturday to be with our family and rest from our trading week. All orders and emails sent on Saturday's will be replied to promptly Sunday morning. Make sure to order all the indicators you need for the weekend by 6pm PST Friday to ensure access for the weekend :) Cheers!
ACCESSING YOUR INDICATOR IN TRADINGVIEW
To access your indicator, simply click on "Indicators" at the top of your Interactive Chart, and click on "Invite-Only Scripts". There you will see the indicator you purchased. Click on the indicator to activate it. That's it!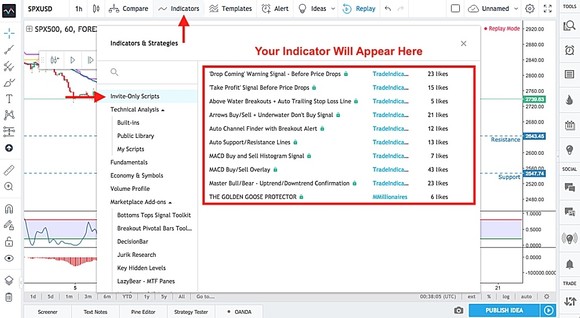 GET ANY 6 INDICATORS FOR 60% OFF!
View Deal at:
https://sellfy.com/p/jgQo/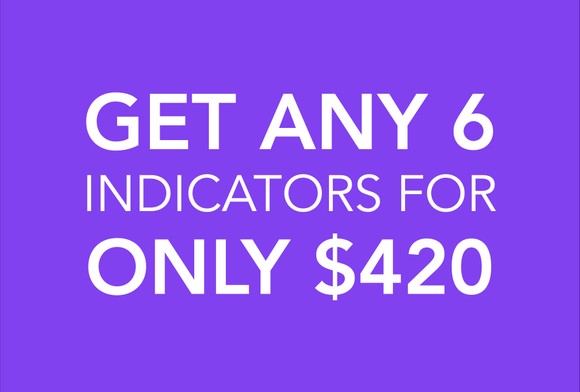 HAVE QUESTIONS? 
Message us on TradingView at @TradeIndicators or email us at
[email protected]
MONEY BACK GUARANTEE
If you feel this indicator does not add value to your trading, email us at
[email protected]
within 14 days of your purchase and we will issue you a full refund.
DISCLAIMER
All investing involves risk, don't invest more then you're willing to lose. Past results are not indicative of future results. Trade Indicators and its affiliates are not licensed financial advisors, brokers or dealers. We, Trade Indicators are not responsible for any liabilities arising from the result of you using our indicators. This information is not a recommendation to buy or sell. By purchasing our indicators you are agreeing to our terms of service at
https://sellfy.com/tradeindicators/terms/
You'll get 1 file (85.1KB)