Vintage Truck - Marine - Stationary engines - Manuals for Mechanics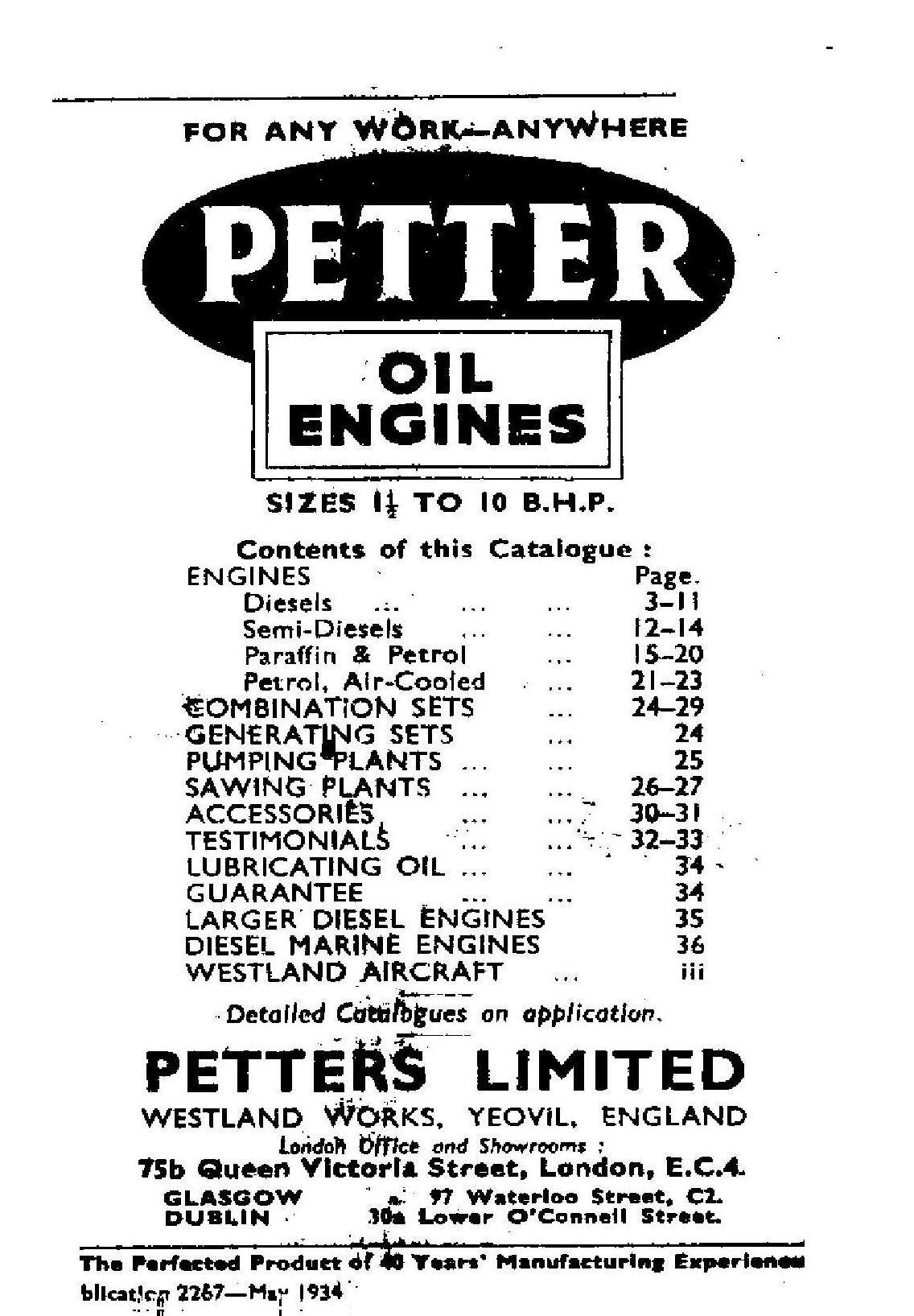 Stationary engines for Mechanics
42 True Vintage manuals Dating fron 1930s - 1970s
Aimed at the Vintage engine restoration work shop
and Collector restorers.
There are Workshop Service and repair as well as illustrated
Parts manuals.
The workshop manuals and Maintenance manuals are old style.
The Parts manuals are illustrated with exploded views and part listings.
Check out the list below.
Averling Bamford dx Operation and parts manual
Bolinder Crude Oil Marine Engine Opperation Manual
British Anzani Farm Tools and equipment.1953
Bronz Vintage engine Parts manual
Calibrator Punp parts sheet
Coventry Climax MSM Trailer Fire fighter Coventry Model FSM
Victor WD1 -- WD2 Maintenance and Parts Manual.
Enfield 3 Cyl Diesel. Enfield Cycle Co Manual
Enfield 100manual Mk1 Twin Cyl
Fairbanks Morse type 2 Instruction manual
Fordson Magor Tractor 1951
Fordson power major Tractor Vintage Parts manual 1959
Fowler Sanders Diesel engines Series D
Fowler Type D Operation Manual
Francis Barnet merlin MC manual
fwowler Diesel Model DS Parts Manual
Gardener Type 2 Diesel Service manual Revers Gear type 4
and the Reverse reduction box.
Gardner Type J and Type T operators Heavy Oil Engine
instruction Book 27
Gardner Type T Maintenance manual
Aveling Barford Road Roller Type D
kelvin Type J Marine engine Book 18
lucas SR Magnetos Parts Book
Marshall Diesel Roller Type T.S.P
Marvil schebler Carbureter VH type for Marvel - Schebler
and the L Type for Wisconsin engines Book AL62.
McLaren LE engine Operation Manual
Mclaren M Type operators maintenance Mk 1 Oil Engine
Publication 906 - 1957.
Lister mk1 magnetos Type M.L instruction Book No 205c
National 2 BS Heavy Oli engine maintenance book No 1015/C
National 2 BS Heavy Oli engine Parts manual.
Norman T 300 petrol engine instructions and parts manual
Onan industrial engines models CCK. Operating instructions.
Panther clinton small engine manuals model CVS 400
A 200 - A 400 - VS 200 - VS 400 Chain saw and gardem tools.
Paxma RW Recardo operator - Parts - Maintenance Mk 3 RW
Book 1156
perkins Vintage 4236 Engines workshop service and Repair 1972
Perkins P 1408 Workshop 1967 Service manual
Petter Model A air cooled Engine Instruction and Parts Book.
Petter oil spec sheets for engines up to 10 Hp - 1954
Petter Type SS Super Scavanger engine parts Book 367
Ransomes Cultivator MG5 maintenance and Instructions book.
Rushton Virtical oil High speed engine VYO. VTO. VSO engines
Ruston 1 YB and 2 YB Engines Instruction Manual 1951
Ruston YDA - YDAX Mk2 industrial Engines Instruction Manual
Tangye Generator light set Two cycle Virtical engine nd dynamo Book 409
vickers petter C type Heavy Oil Engine 1-2-3-4 and 6 Cyl engine.
No Light Reading One of the best Download archives of vintage engines
there is. 42 super manuals. Please Note the collection of scans are supplied as is.
They are not edited and contain original user notes in the margins,
Self Runing Download simply Pop in your Drive and GO
Easy to use and easy to print from.
instant Download
Don't forget you get em all
You'll get 1 file (2.5GB)