Animal Print Belt Pack
Thank you for viewing/ purchasing my files,

Much Love,

Sin

 

Standard Rules for all my files unless otherwise stated.

Do NOT Claim any of my files as your own

Do NOT Share and or gift these files

All Files are to be used on One account only. When
purchasing please contact me with the account name in which you will be using
these files.

Do NOT Trade any of my files.

Once you purchase, there will be NO refunds given. It is your
responsibility as a creator to rate appropriately. It is also your responsibility
to be aware and understand IMVU TOS. You are purchasing these files at your own
risk when uploading. So please know IMVU rules in regards to proper ratings.

 

All of my files in which I sale are made personally by
myself using Creative Cloud unless otherwise stated as "Resale Rights" in that
case I have purchased the files for resale from other seller. Some of my
textures and files may also include stock photos from ShutterShock and a few
other paying Stock photo places in which I have full rights to use and a acct
with.


All my Files are DCMA Protected.


**~~Freebies~~**

Some of my freebie offers are made directly by me while
others are resale items I have purchased. Others are Free items offered for
everyone and in which anyone can download themselves. I however collect and
offer them as "FREEBIES" to my followers and customers. Because of this variety
do not share these textures. Anyone wanting them feel free to link them to my
sellfy.

More products from IMVU Shop and File Sales
15% OFF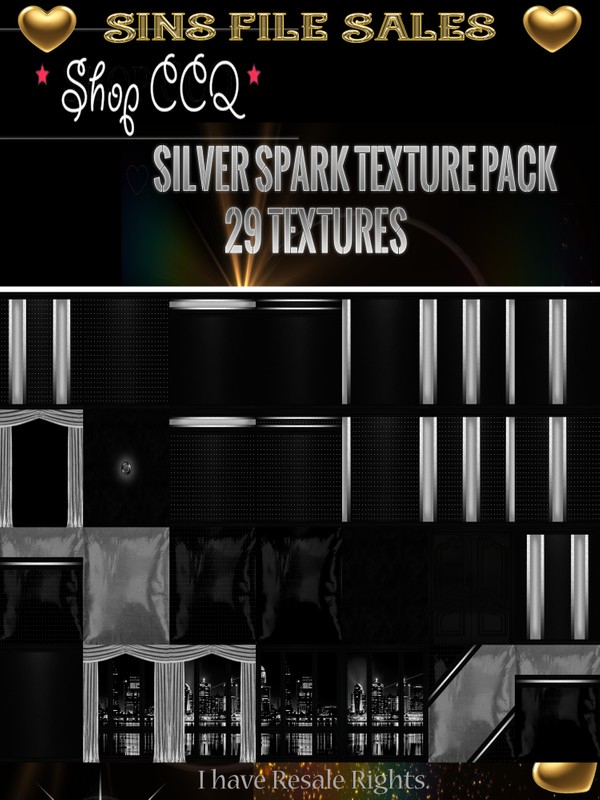 Silver Spark Texture Pack
15% OFF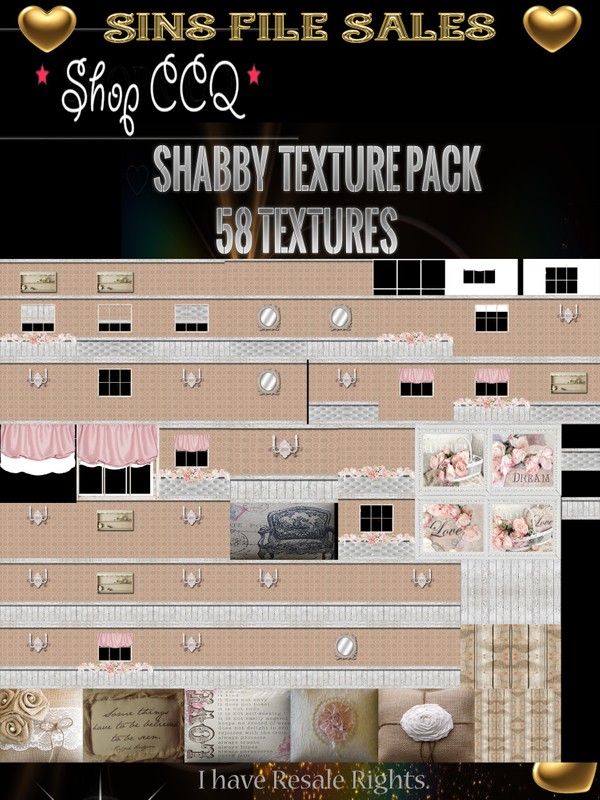 Shabby Apartment Textures
15% OFF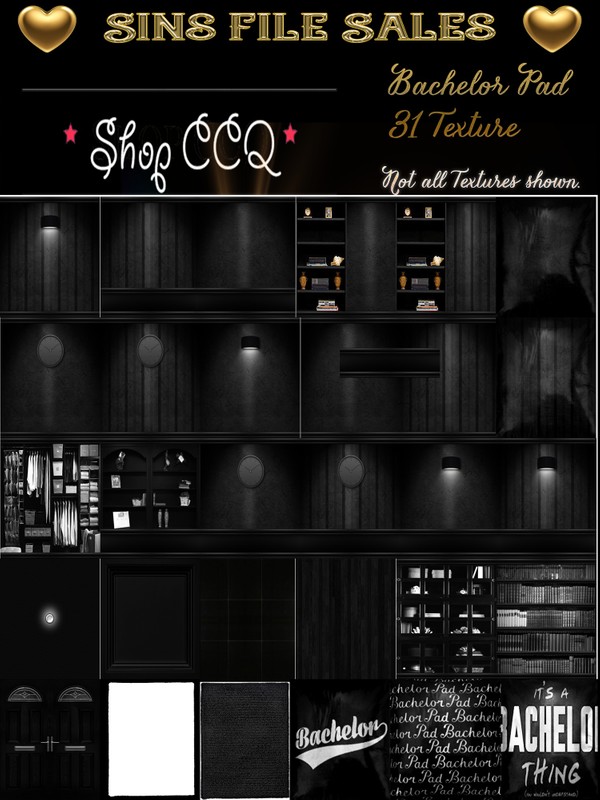 Bachelor Pad Texture Pack