New Years Drink Glasses + Op Maps
Wine Glass Textures Plus Op Maps for each.
20 Files in Total.
All files purchased from me may also be used one one Alt account owned by you ONLY. Please send both names upon purchase.
🌸•·.·´¯`·.·•🌈 🅂🄷🄾🄿 🄲🄲🅀 🌈•·.·´¯`·.·•🌸
Follow and keep up to date on all my latest products, deals, discounts and more.
http://www.imvu.com/shop/web_search.php?manufacturers_id=43834500
♥
🌸•·.·´¯`·.·•🌸 IMVU Shop & File Sales Web-Site
https://imvufilesales.com/
🌸•·.·´¯`·.·•🌸 IMVU Shop & File Sales Facebook Page
https://www.facebook.com/CCQIMVU/?ref=aymt_homepage_panel
🌸•·.·´¯`·.·•🌸 IMVU Shop & File Sales Twitter Acct
https://twitter.com/ccqimvu
🌸•·.·´¯`·.·•🌸
https://sellfy.com/sin
All files are in Zip or Rar format. You need to have a program in which can extract these files in order to use them. Information on how to do this please follow the link below.
http://www.winzip.com/lanrar.html
More products from IMVU Shop and File Sales
15% OFF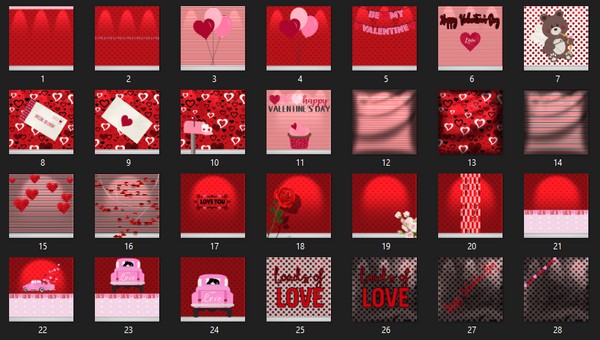 ♥Valentine 2021 Texture Pack♥
15% OFF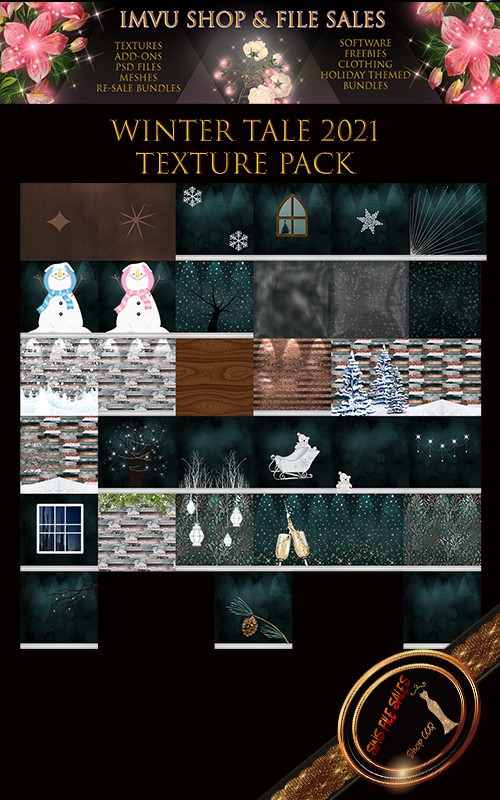 Winter Tale- 2021 Texture Pack 33 Files