RAW Hardstyle Elements for Ableton Live
RAW Hardstyle Elements for Ableton Live
https://soundcloud.com/redpillzaudio/raw-hardstyle-elements-for-ableton-live-preview-1
https://soundcloud.com/redpillzaudio/raw-hardstyle-elements-for-ableton-live-preview-2
To run this project properly you need:
- Ableton Live version 9.1.1 and above
- Lennardigital Sylenth 1 (version 2.2 required)
I have also used 3rd party effects (they are not required, the project will open normally)
- Lexicon Hall Reverb– Reverb
- FabFilter Pro Q equalizer
- FabFilter Pro L limiter
- S(M)exoscope by Smartelectronix Its free this is waveform analyzer
- TT Dynamic Range Meter Its free, I highly recommend you to run
your favorite tracks through it, and check dynamic range.
All Presets can be found in Preset folder.
+BONUS FX KICK & BASIC RAWKICK design, plugins used:
- CamelPhat3
- Ohmicide
- FabFilter Pro-Q
As you hear some elements are from HSE3
Have Fun!
---
This project is included in HARDSTYLE Elements BiG Bundle
Get it here with a discount
https://sellfy.com/p/tugv/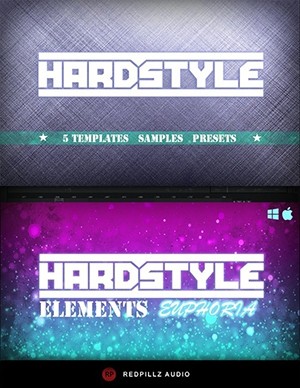 ---
More products from Redpillz Audio