NR447 Interview with a Nursing Quality Expert
Your Instructor's Name:
Directions: After completing your interview, you must use this form to submit your assignment to the Dropbox. You may use the form to capture information as you conduct your interview, or fill it in later. The form is expandable and will enlarge the textbox to accommodate your answers. Do not rely only on this form for everything you must include! Please look in Doc Sharing for specific instructions in the Guidelines for this assignment.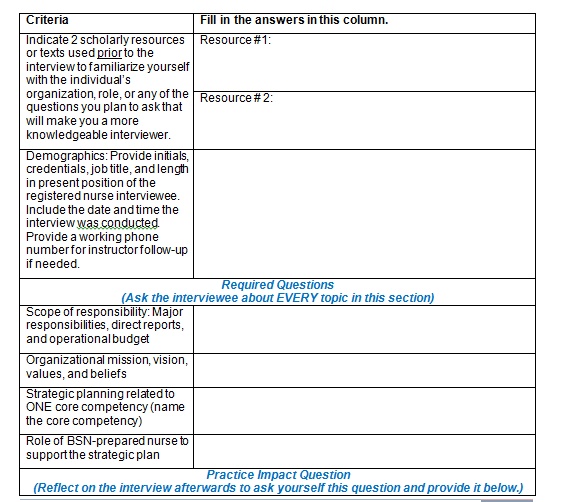 $7
You'll get 1 file (31.3KB)
More products from Joe Philips (PROFICIENT ACADEMIC WRITER/EXPERT)
10% OFF
Part 6 - Critical Milestones (Topic 7)-Gantt Chart, Refer to Gantt chart resources
10% OFF
INF 103 Week 4 Assignment Computer Ethics PowerPoint
10% OFF
INF 103 Week 5 Final Paper