506 : The cabin in the woods - Starring Miss Amy
Price € 20,00
Playtime: 22:12 Min Size: 1,56 GB
Frame: 1280x720 Filetype: mp4
Released on December 26, 2019
---
What could be better, a nice Alfa Romeo Giulietta, a few days off from work and a romantic end-of-the-year dinner?
Miss Amy has decided to spend a few days away at her Grand Parents cabin, some fresh air, peace and quiet, no work or stress.
She plans to arrive early, to unpack and prepare a nice dinner ready for when her boyfriend joins her after he finishes work to celebrate the last night of 2019 and welcome the New Year.
Miss Amy is excited, she recalls fun times at the cabin as a little girl, but it is a number of years since she last visited, so she wonders how and if things have changed as time has passed.
She soon realises a long time has passed as she takes a wrong turning: she stops and turns the Alfa Romeo Giulietta but after recent rainfall the ground is a lot softer and boggy than it looks and soon she gets her car stuck. Damn mud !!
She tries to extract the Giulietta, first gear, reverse, soft spins, hard spins nothing works. She grabs her mobile phone, typical just as she thought, no signal in the area.
She steps out for a closer look before more revving and wheel spinning, her car is not moving, the rear wheels just spinning like crazy and sinking deeper into the mud….
It looks like her boyfriends dinner is going to be a little later than planned...!!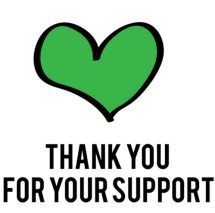 You'll get 1 file (1.6GB)