117 : Miss Iris & Miss Melanie funny desperately stuck in the mud
Price € 22,00 Playtime: 37:33 Min
Size 1,34 GB Frame: 1280 x 720 Filetype: mp4
---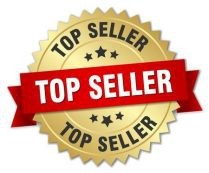 Miss Iris and Miss Melanie are heading to work. They both wear short dresses and heels, and are ready to start their work day. Melanie is driving the amazing Fiat Panda, while Iris is doing the "navigator"... and what a sexy navigator... ;-)
While the both girls are trying to remember the road they did the last time to go to that work place, Iris sees a road she remembers, and tells to Melanie to go into this countryside road. The only problem is that the road is full of mud...
While Melanie is trying to not let the Panda stuck there, Iris thinks that they took the wrong road, and so the two have to stop, drive back to the main road, and hope to find the right one in the next attempt... So Melanie put the reverse gear, she does a few meters and....the Panda stuck!
From now on the two girls will try everything to unstuck the Panda: Pushing the car forward or backward, abusing the poor engine, pressing all the pedals, ask for a divine help... Basically EVERYTHING.
Will they finally unstuck the Panda? Will they arrive at work on time? Who knows... :-) In this video there are two cameras: the main camera, which moves constantly between the interior and the exterior of the car, and there is a second camera which does the close-up view of the Misses pushing all the pedals in split view!
Every view which you can imagine in your mind is certainly in this video!
This clip contains all the ingredients for an amazing stuck video, and it's a must-have for all the stuck or pedal pumping fans from everywhere!
Can you survive against 35+ minutes of two beautiful Misses talking in English, being in distress and stuck?
You'll get 1 file (1.3GB)