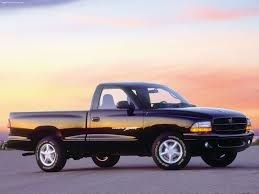 Dodge Dakota 2000 2001 2002 repair manual
You purchased your Dodge Dakota not only for its looks, performance and quality, but also because it's not prone to breakdown. She's a beautiful machine and she serves you well.
On those rare occasions when your Dodge Dakota needs maintenance or repairs you have three options:
1.Take it to your local mechanic – if you can find one you can trust and he has the experience and expertise to service your Dodge Dakota.
2.Take it to your mechanic workshop – if you're willing to pay up-charges on parts and $90 per hour on labor.
3.Fix it yourself - using the same repair manuals those guys use (best option).
Why fix yourself using our repair manuals? Because you will save hundreds, maybe even thousands of dollars. Plus you'll save lots of time. You won't have to spend time driving back and forth to the shop. You won't have to go without your car for days or even weeks because those guys are too busy to get to it.

Dodge Dakota repair manual, the best service manual in pdf for years 2000 2001 and 2002, ready for instant download.

You know you're handy, you know you're good with tools, and you know how to follow directions. All you need is the RIGHT repair manual – the one from here!
Sure, you can find all kinds of printed repair manuals at your favorite auto parts store. They can be fine for general maintenance and minor repairs. Unfortunately, they do not come close to the detail that our manuals do.
You'll get 1 file (73.2MB)
More products from Mario