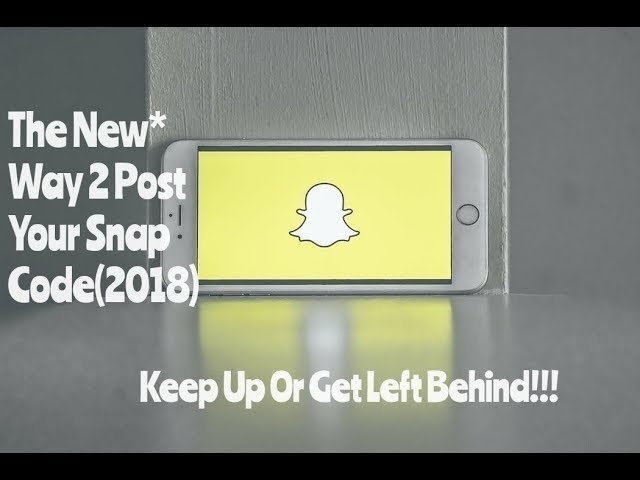 SNAPCHAT VIDEO CODE POSTS
Substract $15 OFF Order Amount When You

1.
Press The
Buy Now
Button(Don't Worry. It's FREE lol)

2. Download
My Video Snap Code Commercial

3. Post
My Commercial On Your Social Media Account
WITH
the link to this page
AND a brief referal statement.

4. Take a Screen shot of my Commercial On Your Timeline/Wall


HOW 2 Order Your Video Snap Code
1.
Message Me Directly
 on Facebook Messenger
VIA
My Fan Page
https://www.facebook.com/X1KCommercials/
2.
Upload
a picture of your
Snapcode
and your
$15 OFF screenshot


3. Include
the number
of which Video Snap Code Style You would like. Pick which style you want here 
https://www.facebook.com/pg/X1KCommercials/videos/?ref=page_internal
4. If you
want a different Instrumental
than the one playing on the VSC you want to order, pick a new instrumental And include the name of that instrumental when you order.
https://soundcloud.com/x1kdesignerinstrumentals
5. If you want an actual
video with you talking on your VSC
that will cost an extra $10. The video can be no longer that
1min. Upload that video to my messenger when placing orderBenefits of Having A Snapchat Video Post
1. Nobody knows about these yet
2. This is the most creative idea to Dramatically increase your followers
3. You can use this with
paid ads
and
advertise your Snapchat code to thousands
4. You can add a video like I did on my Video Post to speak to passers(Be as creative as possible.
5. You get 2 frames for 1 before this offer runs out.
6. All the other Snapchat posts are BORING
7. Youdeserve better results in 2018
PRESS BUY NOW Button to DOWNLOAD my VIDEO SAMPLE TO YOUR PHONE. It's free dont worry.



You'll get a 7.5MB .MP4 file.
More products from Online Business Depot