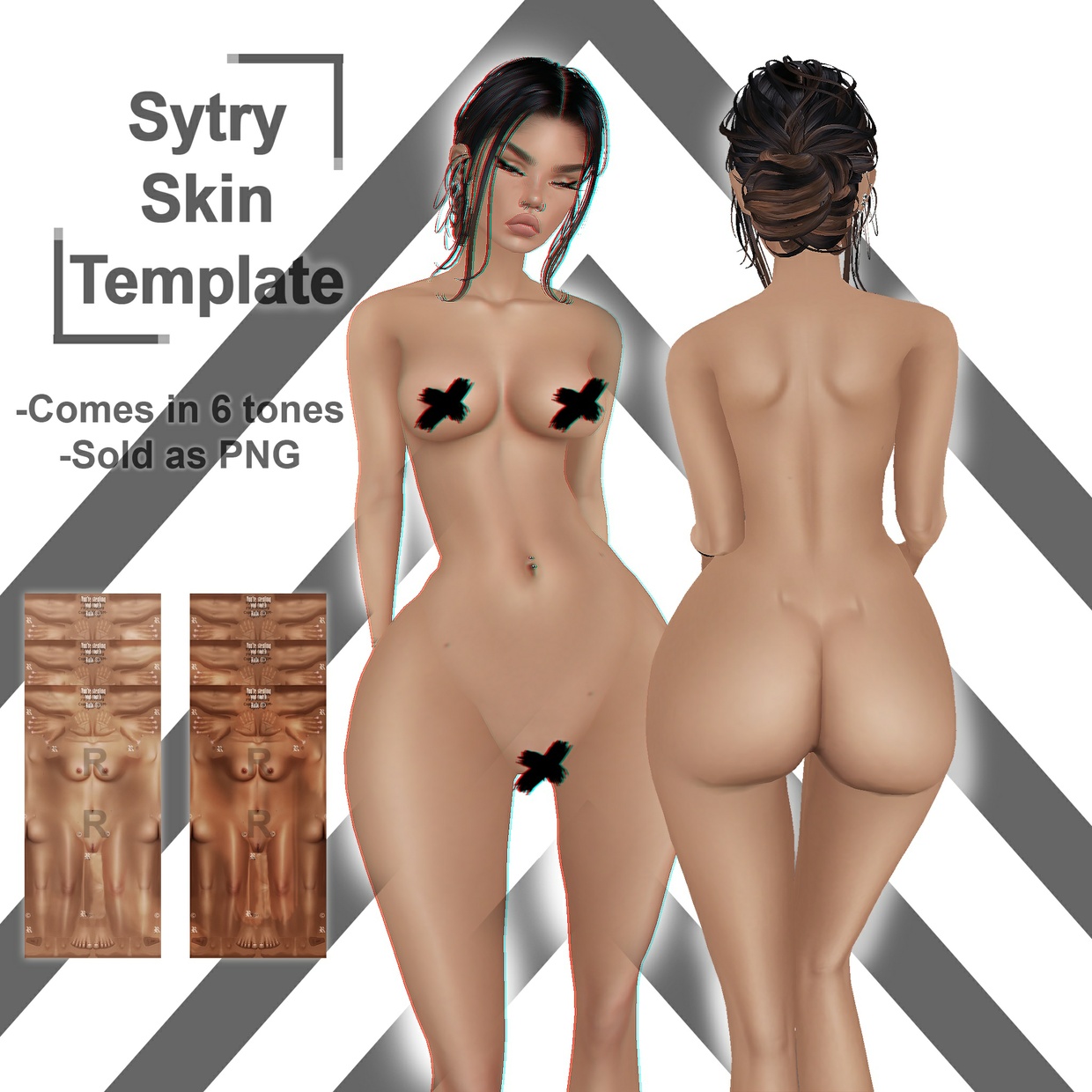 Sytry HD Skin Template
SYTRY SKIN TEMPLATE IMVU 
IF YOU'D LIKE TO PAY IN CREDITS PAY HERE: http://www.imvu.com/shop/product.php?products_id=35466245 & inbox [email protected] of purchase.
Returning to upload due to high request! :)
If these are somewhat sloppy, they were meant for me to upload but i've decided to sell them based on high demand and because i think i would like to have a fresh start. 
All files are png and sold in 6 tones. They may be altered to how you please.
RULES:
- You may not redestribute these files under any circumstances.
- You may NOT set as derivable.
- All purchases are final sale.
- Inbox Rabi to ensure that you will not be falsely dmca'd.
- These files are not meant for use on multiple accounts. Repurchase is required.
By purchasing these files you agree to the terms of sale and failure to comply will be subject to dmca.
If you would like to test to see what you are paying for you may do so by clicking here:
http://www.imvu.com/shop/product.php?products_id=39408836
IF ANY ISSUES, CONTACT [email protected] ON INSTAGRAM @RABI.VU
[DISCLAIMER: THE BODY IN THE TRIAL IS NOT THE ONE  BEING SOLD. THE BODY BEING SOLD IS SIMILAR TO MY MOST RECENT SKINS CALLED "SAYA".]
You'll get a 2.1MB .RAR file.
More products from Rabi File Sales