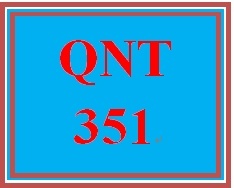 QNT 351 Week 3 Statistical Techniques in Business and Economics, Ch. 5: A Survey of Probability
Entire Course Link
https://uopcourses.com/
https://plus.google.com/u/0/108200033792883877670/posts/dWT4sDYbQKM
 QNT 351 Week 3 Statistical Techniques in Business and Economics, Ch. 5: A Survey of Probability Concepts 
Read pages 132, 133, 135, 136, 137, and 138 in Ch. 5 of Statistical Techniques in Business and Economics. 
Consider the following as you read:   
It is very important to learn how to find the probability using the relative-frequency approach for the continuity of the course
You'll get a 34.5KB .DOC file.
More products from UopTutorials