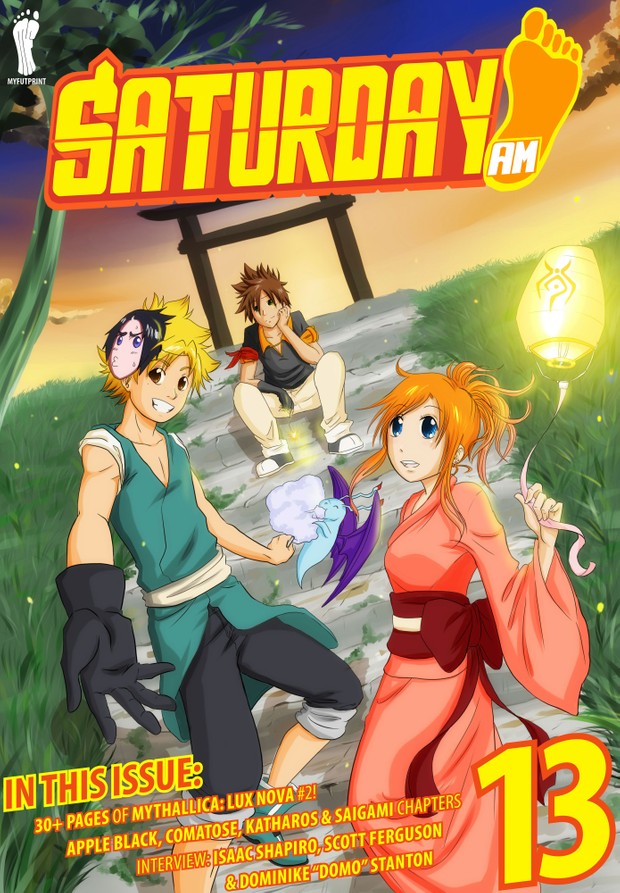 Saturday AM # 13
SATURDAY AM #13 IS HERE!

Saturday AM #13 kicks off w/ one of our BEST ISSUES YET and we're not just saying that--we have literally an almost FULL ASSORTMENT OF OUR REGULAR SERIES!

APPLE BLACK (Chapter 7 finale!)
COMATOSE (an amazing chapter---Wally Nguyen is stretching artistic boundaries!)
KATHAROS: The SHATTERED WORLD (fantastic action!)
MYTHALLICA LUX NOVA (30+ page second chapter!)
SAIGAMI (not only the cover but has an awesome chapter!)

Issue also includes interviews with the creators of the upcoming series, Shonen King as well as illustrator, animation designer - 'Domo' Stanton.

This issue even includes a reveal as to our NEXT BIG NEW MANGA SERIES!

So much excitement -- clocking in over 100pgs!

You'll get 1 file (64.2MB)
More products from Saturday AM