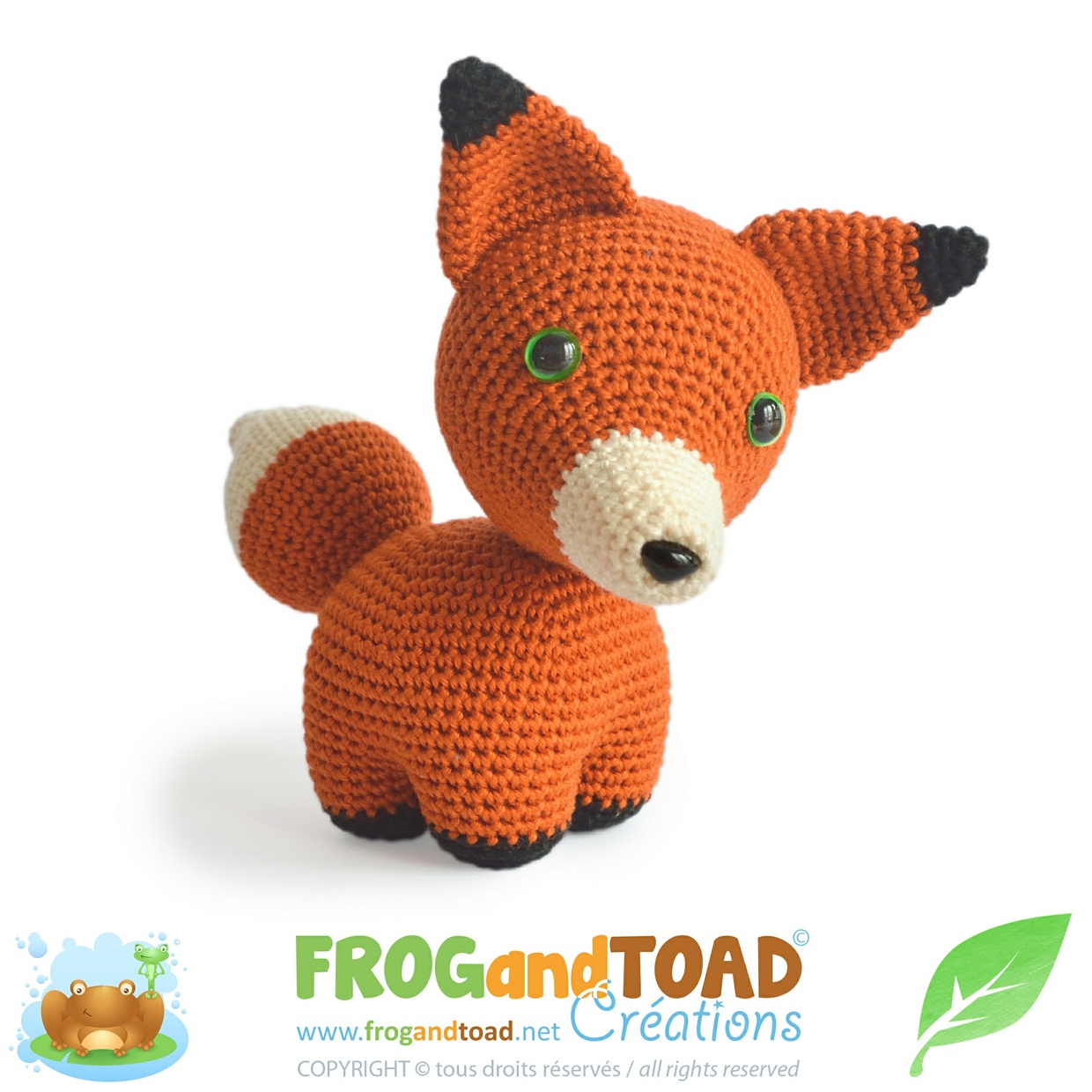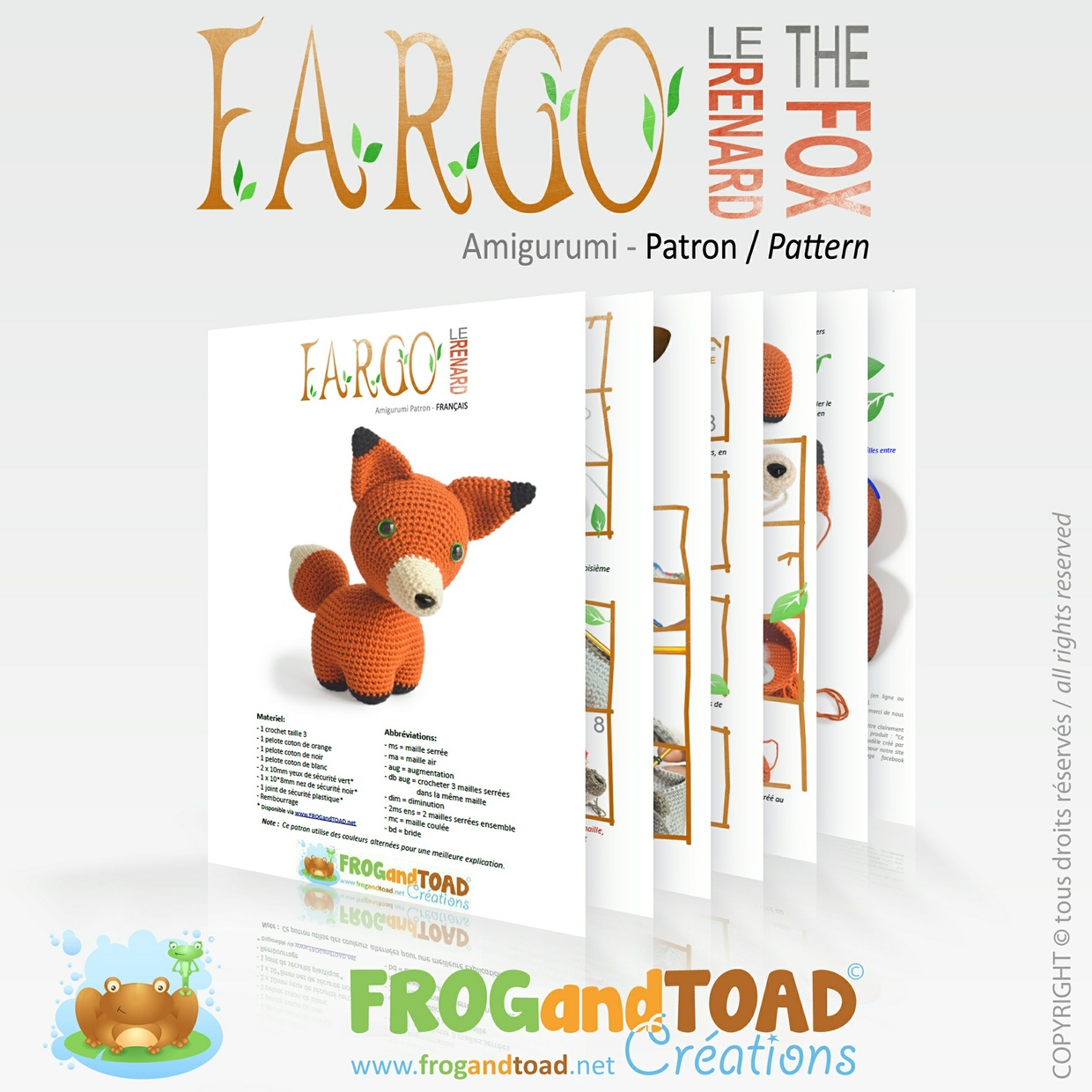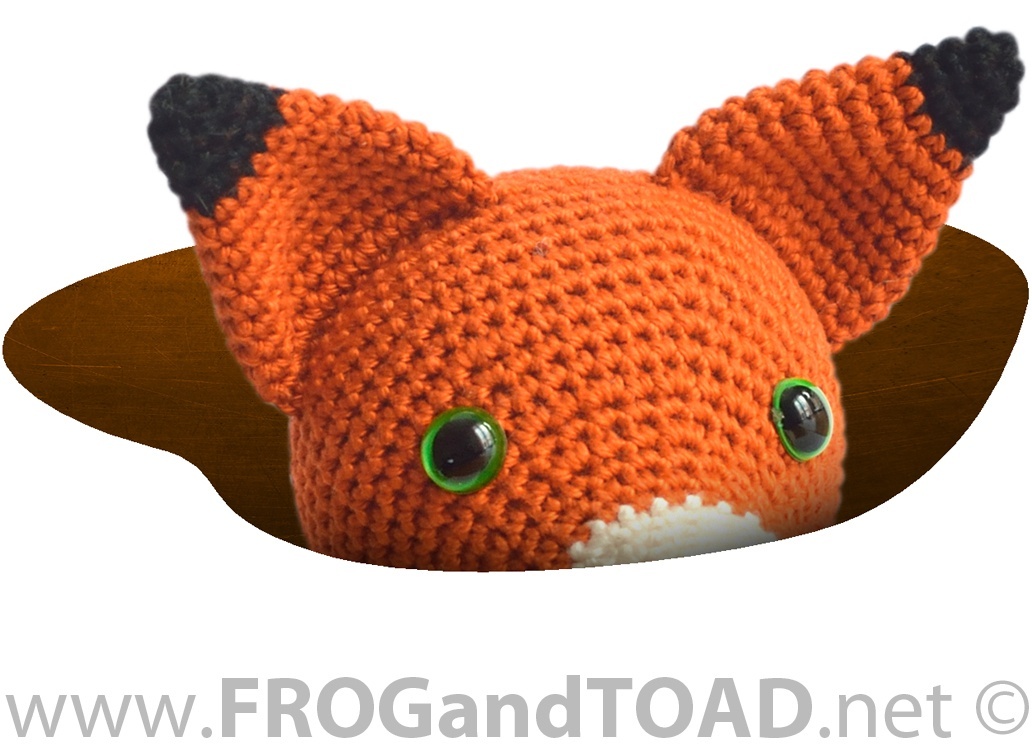 FARGO - Le Renard / The Fox - FROGandTOAD Créations ©
PDF - Francais, American Terminology & British Terminology.
---

Voici Fargo le renard. Fargo n'aime pas les clôtures. Surtout s'il voit un bon repas de l'autre côté. Un design unique de 'FROGandTOAD Créations' idéal pour les crocheteurs de niveau intermédiaire.
Ce fichier PDF comprend 7 pages de patron avec les étapes détaillées en photos de la fabrication au montage.
Hauteur : 13cm.
Patron par FROG and TOAD Créations ©
Ce modèle ne peut être reproduit, traduit, publié (en ligne ou imprimé), modifié ou vendu (en intégralité ou en partie). Cependant si vous souhaitez vendre les produits finis,merci de nous contacter,
[email protected]
. Tout modèle fait mains par vos soins doit faire apparaitre clairement les informations suivantes à la description de votre produit : "Ce produit a été fait à la main par ………… d'après un modèle créé par FROGandTOAD Créations ©", et en indiquant le lien pour notre site internet
www.frogandtoad.net
et/ou notre page facebook
www.facebook.com/FrogandToad
.

Meet Fargo the fox. Fargo doesn't like fences. Particularly if he sees a tasty meal on the other side. A unique design from 'FROGandTOAD Créations' ideally suited for intermediate crocheters yet clearly explained making it a pattern accessible for beginners.This PDF pattern includes 7 pages with detailed step by step pictures from the making to the assembling.Height: 15cm.Pattern by FROG and TOAD Créations ©This pattern may not be reproduced, translated, published (online or print), as amended, or sold (in whole or in part). If you wish to sell finished products contact us directly at [email protected] . All creations made from this pattern by you must clearly add the following information to the description of your product: "This product was handmade by ............ from a pattern created by FROGandTOAD Créations ©" and indicating the link to our website www.frogandtoad.net and / or our facebook page www.facebook.com/FrogandToad.
You'll get a 16.9MB .ZIP file.