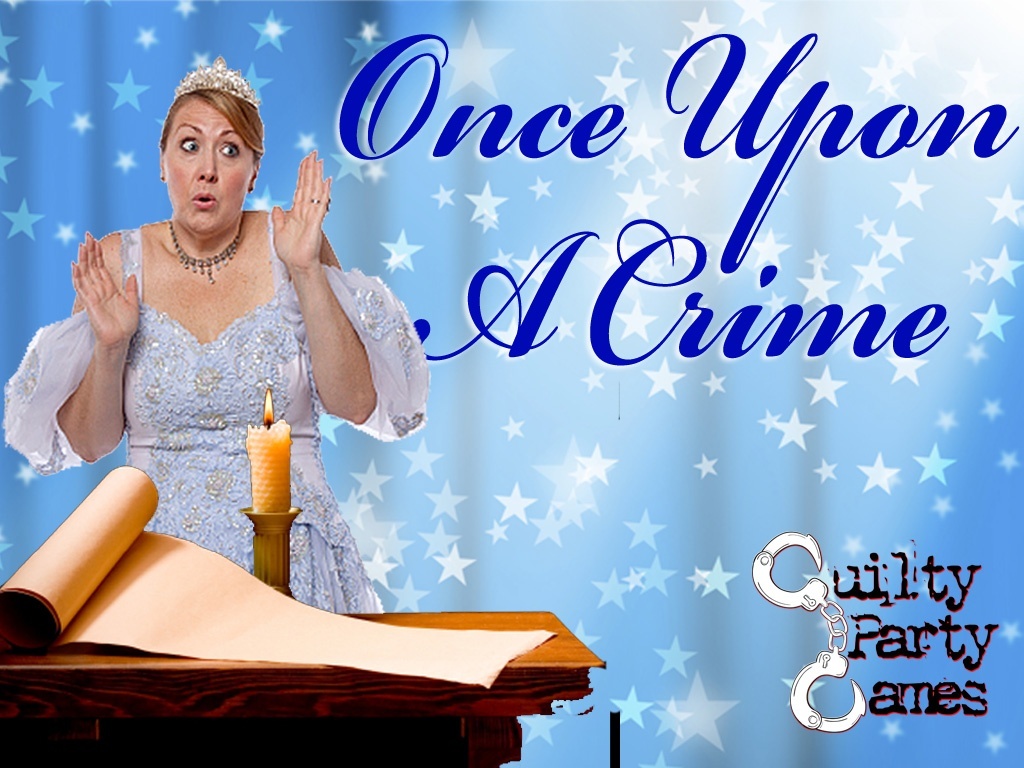 Once Upon a Crime - Mystery Dinner Party Game - 6 Players
THIS MYSTERY DINNER PARTY GAME CAN BE PLAYED "PANTO STYLE" WHICH MEANS THAT ALL OF THE CHARACTERS CAN BE PLAYED BY ANY GENDER.
You are the suspects and the detectives in this dinner party game where you try to solve the mystery of the missing book of fairy-tales.

The Fairy Tale Gala Ball is usually the highlight of the year at the Magic Castle.  All the fairy tale characters gather for a night of food and dancing culminating in the announcement of the next Fairy Tale Council members.
This year all was going well when suddenly the alarm was raised that the original book of fairy-tales had been stolen from the magic vault.  Fairy tale magic can not work if the book is not in the vault, and it must be found.
The book could only have been stolen by those serving on the council.  So who is guilty out of the six council members?
You'll get a 9.3MB .ZIP file.
More products from Guilty Party Games