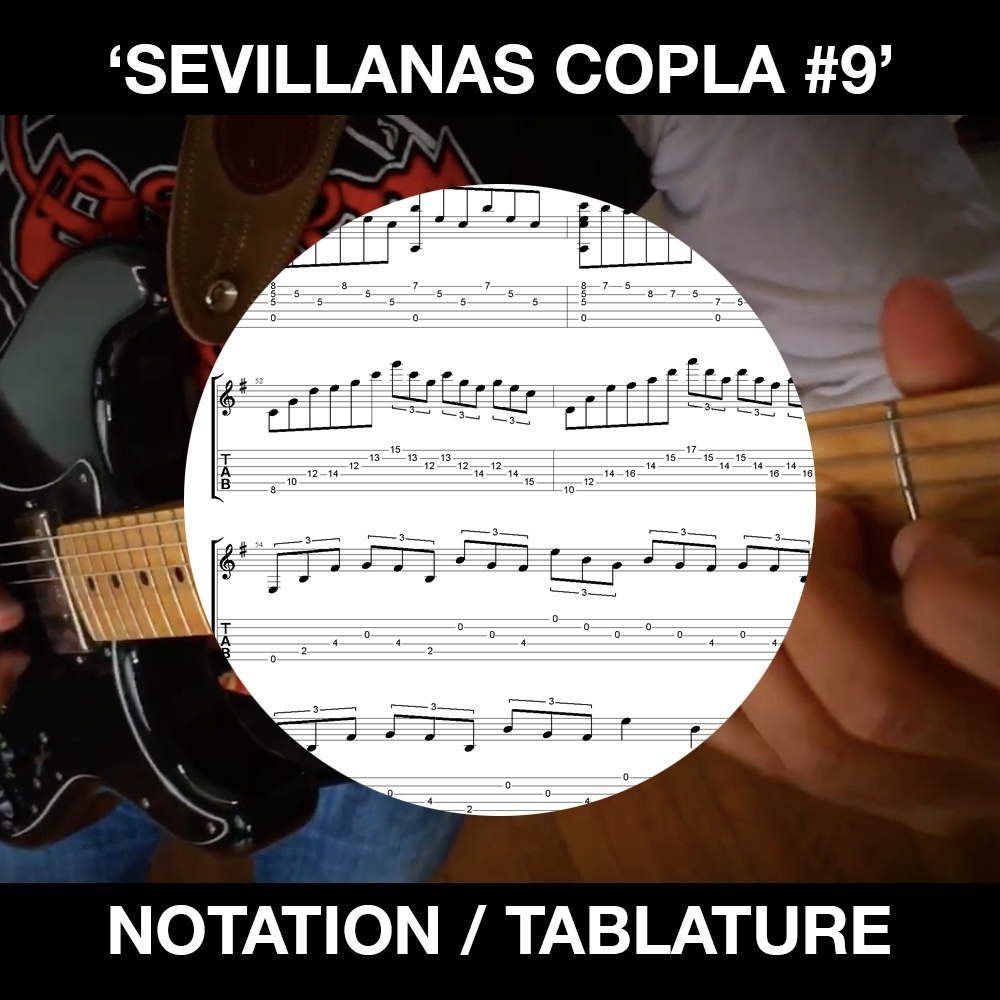 SEVILLANAS COPLA #9 - BEN WOODS
Download contains the sheet music in notation and tablature, the MP3 from video, MP#, and the GuitarPro6 file.
For this little piece I was inspired by a standard traditional sevillanas copla that is in major and rhythmically straight (totally crusty, yet charming). I modified one of the melodies to minor, made up the rest, then added modern timing. This is in the form of Sevillanas and will definitely work when played for Flamenco dancers.
Hint: when learning this piece, first learn and memorize the notes with the sheet music/tabs provided, then watch the video in youtube and click on the gear icon in the bottom right corner of the player - got to speed - adjust to .5 and play along at half-speed. The pitch doesn't change, it only slows it down. Then you will be on your way.
More on Ben Woods at
http://www.spanishguitarplayer.com
You'll get a 1.9MB .ZIP file.
More products from Ben Woods