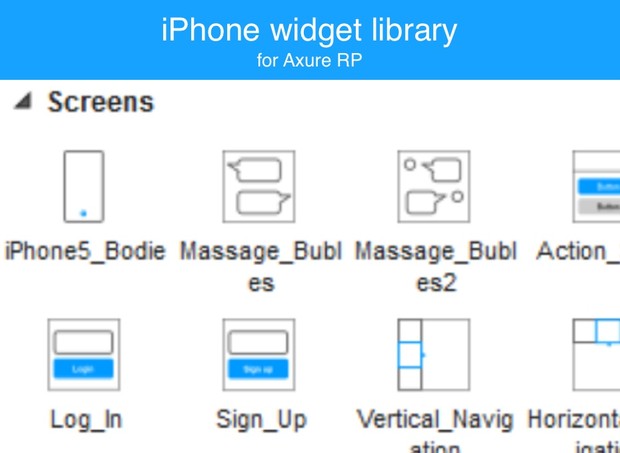 Axure widget library / iPhone iOS7
Live demo:
http://9nr3gf.axshare.com/iphone_ios7_demo.html
This library is the most relevant and useful Axure RP widget library for iPhone on the Internet today. It contains many unique widgets that will help you to create amazing dynamic prototype. Test each widget in demo mode, you will love it.
LIBRARY FEACHERS:
Folders
All widgets of this library are arranged in folders. Navigation in the library will become more comfortable with this Axure RP 7 innovation
Clear dynamic
Each dynamic action that is used in the iPhone library easy to understand, no hard coding or other complicated things. You can easily change or configure it.
Awesome screens
iPhone widgets library contains ready-known app screens. Just put your content and use. Menu, Profile, Messages and much more… test all in demo mode.
Unique widgets
These widgets, you will not find in other libraries. Each widget has been created to make Your work more comfortable and convenient. You will love it.
Free icons
The library contains a set of free icons. These icons are really awesome! Each of this icon can replace many of the words and make your prototype to be more intuitive.
Axemplate - Best Axure templates and widget libraries.
With:
- FREE DEMO
- AXURE RP 7 ADAPTED
- RESPONSIVE DESIGN
- ADVANCED DYNAMIC
- MASTERS USAGE
- FREE NEW VERSIONS
Visit our wesite:
http://www.axemplate.com/
You'll get 1 file (1.4MB)
More products from Axemplate