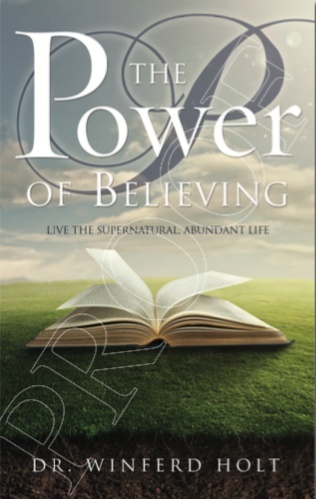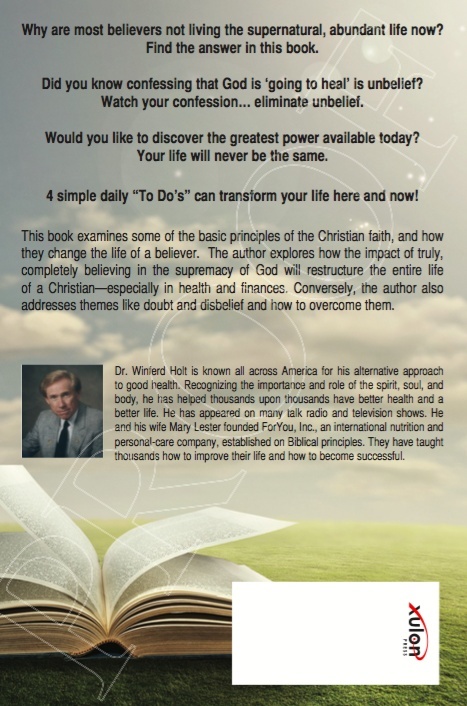 The Power of Believing
Why are most believers not living the supernatural, abundant life now?
Find the answer in this book.

Did you know confessing that God is 'going to heal' is unbelief?
Watch your confession… eliminate unbelief.

Would you like to discover the greatest power available today?
Your life will never be the same.

4 simple daily "To Do's" can transform your life here and now!

This book examines some of the basic principles of the Christian faith, and how
they change the life of a believer. The author explores how the impact of truly,
completely believing in the supremacy of God will restructure the entire life
of a Christian—especially in health and finances. Conversely, the author also
addresses themes like doubt and disbelief and how to overcome them.

Dr. Winferd Holt is known all across America for his alternative approach
to good health. Recognizing the importance and role of the spirit, soul, and
body, he has helped thousands upon thousands have better health and a
better life. He has appeared on many talk radio and television shows. He
and his wife Mary Lester founded ForYou, Inc., an international nutrition and
personal-care company, established on Biblical principles. They have taught
thousands how to improve their life and how to become successful.
You'll get a 540.2KB .PDF file.