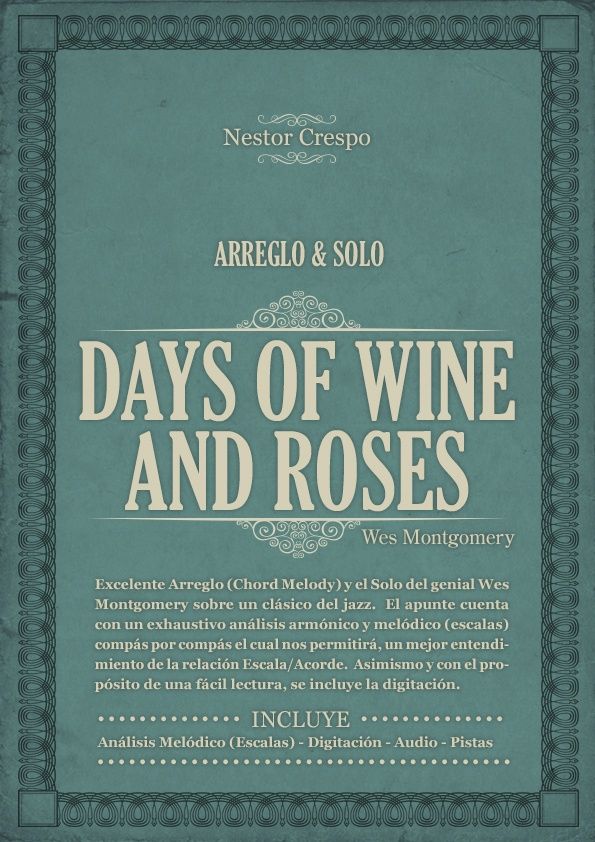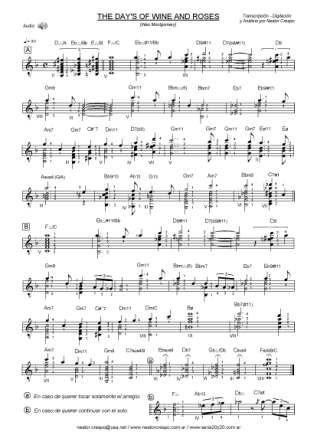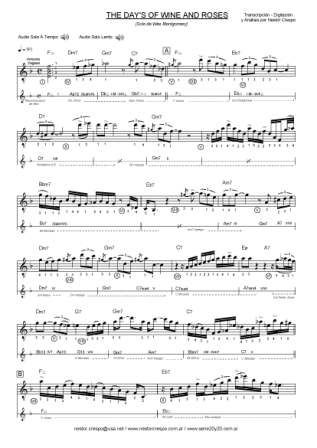 GUITARRA / Wes Montgomery Arreglo y Solo sobre The days of wine and roses
Estás comprando un PDF de 7 páginas.
COMPRAR desde ARGENTINA pagando con Mercado Pago hacer click en:
www.21bits.com/serie20y20
Excelente Arreglo de la melodía (Chord Melody) y la transcripción del solo del genial: Wes Montgomery sobre un clásico del jazz.
INCLUYE:
1. Exhaustivo análisis armónico y melódico (escalas) compás por compás el cual nos permitirá, un mejor entendimiento en su forma de pensar y rearmonizar.
2. Con el propósito de una fácil lectura, se incluye una completa digitación.
3. Audio completo del Arreglo y el solo.
4. Pista para practicar ambos.
Para más información visite:
www.nestorcrespo.com.ar
/
www.serie20y20.com.ar
You'll get a 12.1MB .PDF file.
More products from Nestor Crespo - Argentina