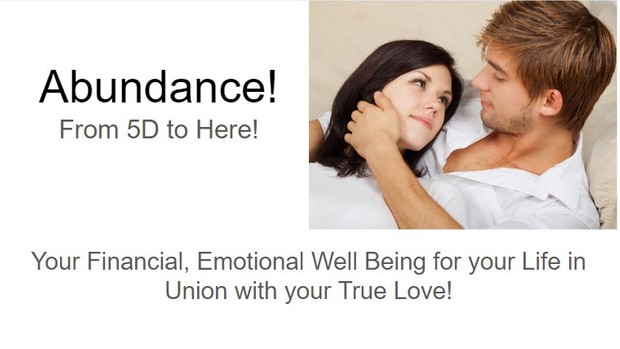 Abundance for your Union Pt 1©
This is intended to JUMP START YOU!  This webinar is all about Abundance.... The Primary Focus will be to Help you, to get your own FLOW going, whether you are in your Physical Union, or Expecting to be Living with your Twin Flame.   I cover Practical Earthly  considerations, Money, as it pertains to Twin Flames.  Many Twin Flames have noticed that the Law of Attraction works differently for them.  
Self Mastery and Time- Managing and Balancing
Supply and Demand from the Heart -how you affect it and how it works
Balancing Your Life with Your Twin Flame
Getting Rid of Negativity, Doubt and people who dont support you
Debts, Forgiveness, Flow and Money -Yes the MONEY PART!
Your Expansion which enables you to BE while enabling others either working for you or near your Union
Basics of what you need to begin Self Employment
Patricia McNeilly
www.twinflamesmerge.com
You'll get 1 file (332.3MB)