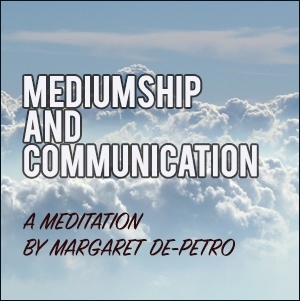 Mediumship & Communication
Mediumship & Communication - By Margaret De-Petro

This is a trance exercise, going through the process, step by step. Beginning with the preliminaries, a powerful but simple form of cleansing and protection. 

Then, the ABC's which is a step by step exercise to prepare you for communication, relaxation and confidence, by expanding your light energies.
You'll get a 37.8MB MP3 file.
More products from Margaret De-Petro