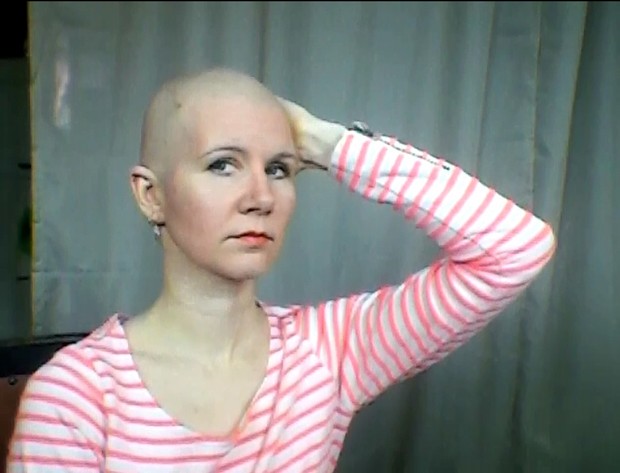 Headshave with Shavette Straight Razor - slightly bloody
I try to shave my head with the straight razor, it's my second time. I am talking while shaving and get frustrated several times. It ends up slightly bloody and I use my normal razor in the end - but it was still fun! It's in German.

Ich versuche, mir meine Glatze mit der Shavette/dem Rasiermesser zu rasieren, zum zweiten Mal, dementsprechend ist es ein wenig stümperhaft. Ich rede dabei, es klappt nicht sonderlich gut, es gibt ein paar Frustrationsmomente und zum Ende hin wird es ein wenig blutig. Am Schluss greif ich dann auch doch auf den normalen Rasierer zurück. Aber hat trotzdem Spaß gemacht!
You'll get 1 file (372.8MB)
More products from RazorWoman