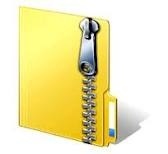 CODING FOR MULTIPLE SURGICAL PROCEDURES
CODING FOR MULTIPLE SURGICAL PROCEDURES

Many times, more than one surgical procedure is performed during the same encounter. When that occurs, a modifier(s) is required to explain the circumstance to the payer. Understanding which modifier to use is important for ensuring appropriate reimbursement. Please review the two surgical scenarios to help clarify the proper selection of these modifiers.

BEATRICE'S SURGERY

Beatrice, a 52-year-old with painful fibroids, menorrhagia, a urethrocele, and a rectocele, agreed to surgery. Her gynecologist, Dr. Arragon, performed a vaginal hysterectomy and a combined anteroposterior colporrhaphy.

ADRIANA'S SURGERY

Adriana, a 42-year-old with documented fibroids and anemia, scheduled surgery with her gynecologist, Dr. Luciana. An ultrasound also identified a left ovarian cyst. Adriana underwent a supracervical hysterectomy, as had been discussed with her, but her tubes and ovaries were left in place. At the same time, Dr. Luciana opened and drained the ovarian cyst and sent a biopsy of the cyst wall to pathology. She then removed the cyst capsule from Adriana's ovary. How would you code these cases? Please determine which cases used the 51 and 59 modifier.

You are working as a coder for a hospital. Please read the following case study and choose the appropriate codes. Last, please provide a brief summary of how you derived at your answer.Operation: Left transaxillary subpectoral mammoplasty with saline-filled implant.Preoperative diagnosis: Left hypomastia. Postoperative diagnosis: Left hypomastia.Anesthesia: General.Procedure: After first obtaining a suitable level of general anesthesia with the patient in the supine position, the breasts were prepped with Betadine scrub and solution. Sterile towels, sheets, and drapes were placed in the usual fashion for surgery of the breasts. Following prepping and draping, the anterior axillary folds and the inframammary folds were infiltrated with a total of 20 cc of 0.5 percent Xylocaine with 1:200,000 units of epinephrine.After a suitable hemostatic waiting period, transaxillary incisions were made, and dissection was carried down to the edge of the pectoralis fascia. Blunt dissection was then used to form a bilateral subpectoral pocket. Through the subpectoral pocket a sterile suction tip was introduced, and copious irrigation with sterile saline solution was used until the irrigant was clear. Following completion of irrigation, 250-cc saline-filled implants were introduced. They were first filled with 60 cc of saline and checked for gross leakage; none was evident. They were overfilled to 300 cc of saline each. The patient was then placed in the seated position, and the left breast needed 10 cc of additional fluid for symmetry. Following completion of the filling of the implants and checking the breasts for symmetry, the patient's wounds were closed with interrupted vertical mattress sutures of 4-0 Prolene. Flexan dressings were applied, followed by the patient's bra. She seemed to tolerate the procedure well.Choose the appropriate CPT and ICD-9-CM codes:a) 19316-LT, 611.82b) 19324-LT, 611.82c) 19325-KT, 611.82d) 19328-LT, 611.82DISCUSSION ASSIGNMENT GUIDELINES:Part One - Initial Discussion Response - (DUE: by 11:59pm Wednesday):Read the discussion question.
Post a 5-10 sentence response to the discussion topic using examples and personal experiences.
Integrate a quote from your weekly reading assignment into your post to support your thoughts and cite the source (and page number) of your quote using the APA format.
You'll get a 184.4KB .ZIP file.
More products from Number1Tutor