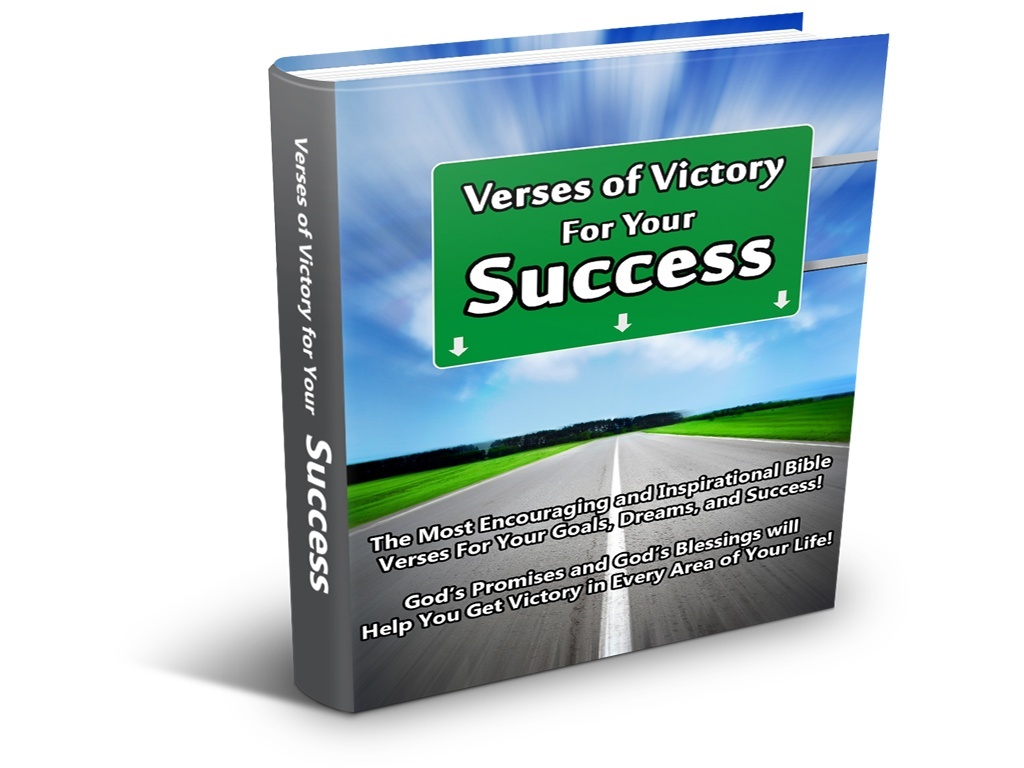 Deluxe eBook - Bible Verses of Victory for Your Success * For Donation of $2 or more (thank you)
Highlights:


Deluxe eBook for Your Kindle, Nook, Computer, IPad, Phone, etc.


52 Beautiful Top Quality Pictures with Bible Verses!


The Most Encouraging and Inspirational Bible Verses for Success!


Includes the 7 Keys for Success - with Verses for each Key!


Be Blessed with God's Promises for Your Success!


Immediate download - No shipping charge :)


Detailed Description:
Enjoy the 52 best Bible Verses for your Health and Healing! Reading will keep you focused on the 7 biblical keys for staying in great health! Verses of Victory are the most Encouraging and Inspirational Bible Verses. They will help you to memorize God's Promises for your total health! They will help you to stay thankful and appreciate all of your blessings. You are precious to God, and there is a great plan for your life! These verses give you POWER and motivation to stay in awesome shape! They will give you hope and encouragement. Hearing God's Promises and the healing scriptures will fill you with FAITH and BELIEF. Jesus said, "All things are possible to those who believe."
You must CHANGE your thinking to change your life! Your life will change on the outside, when you change on the INSIDE. Reading & Listening to Verses of Victory daily will help you to replace negative thinking with faith-filled Bible Verses! God wants you to live the abundant life! Be renewed and live a lifetime of happiness and blessings! With God all things are possible! * Includes script and peaceful background music. 100% Guaranteed Satisfaction on all products! You can also use Verses of Victory to be a blessing to other people and encourage them! Makes a great inspirational gift!
You'll get a 7.2MB .PDF file.