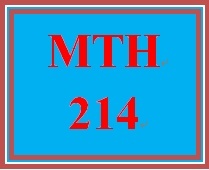 MTH 214 Week 5 Connecting Math to the Real World
https://plus.google.com/u/0/108200033792883877670/posts/dWT4sDYbQKM
 MTH 214 Week 5 Connecting Math to the Real World 
Perform an Internet search for a video that is an example of math used in everyday life. You can use the "Play of the Day" video as an example.
Share the video with your facilitator and classmates.
Reflect on the following:   
How might you connect the math concepts in your lesson plan presentation this week to the real world?
You'll get a 35.0KB .DOC file.