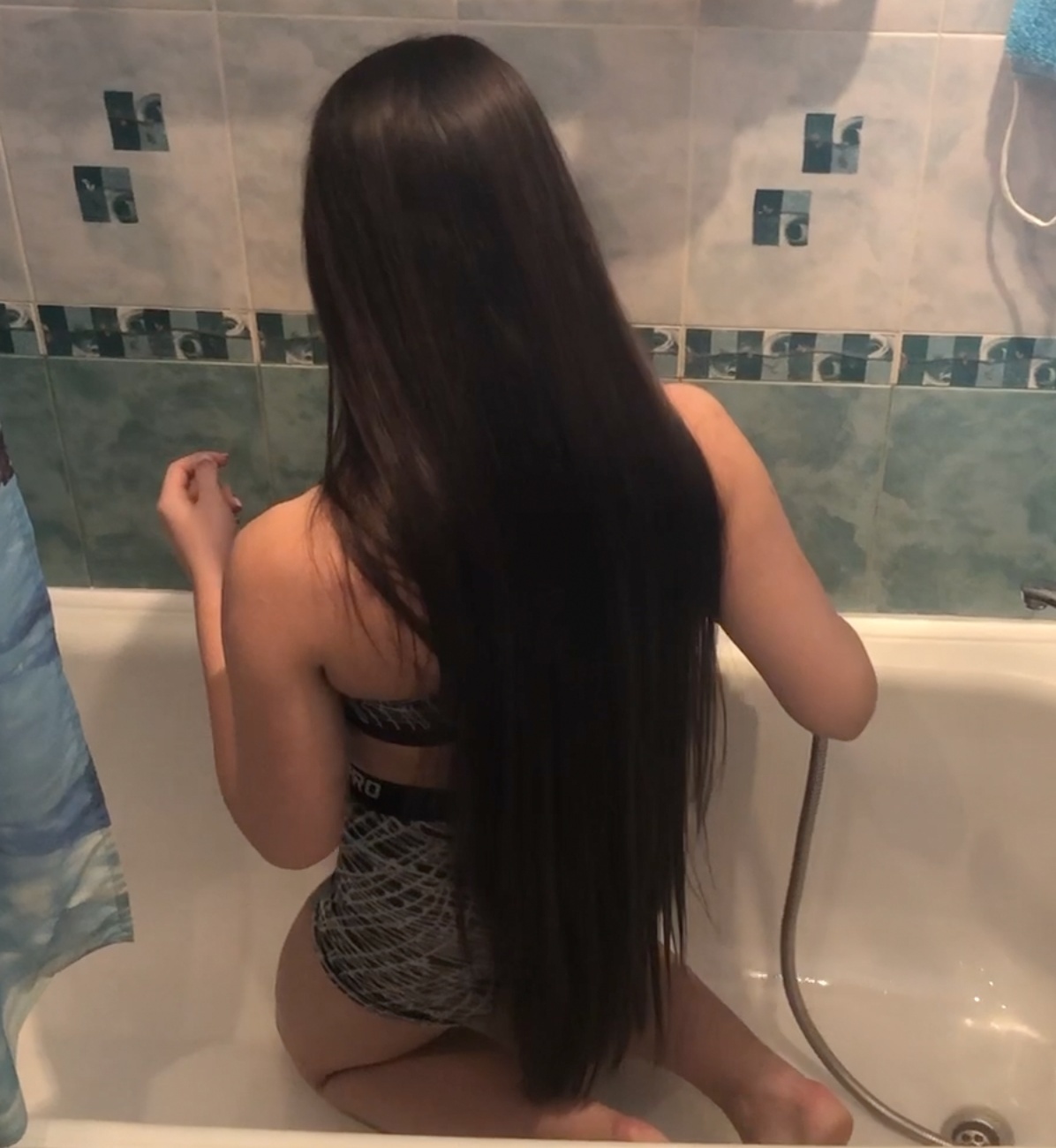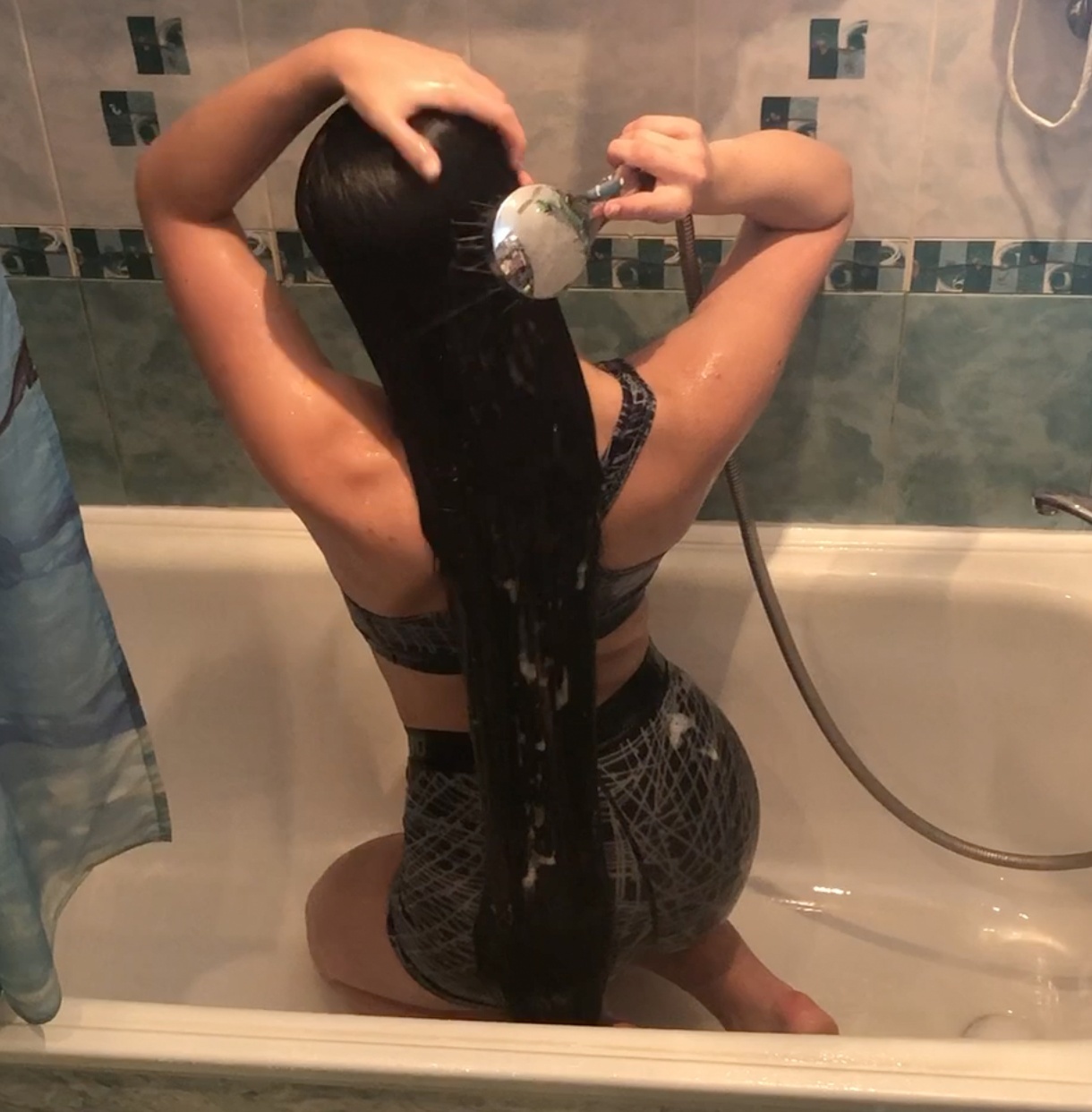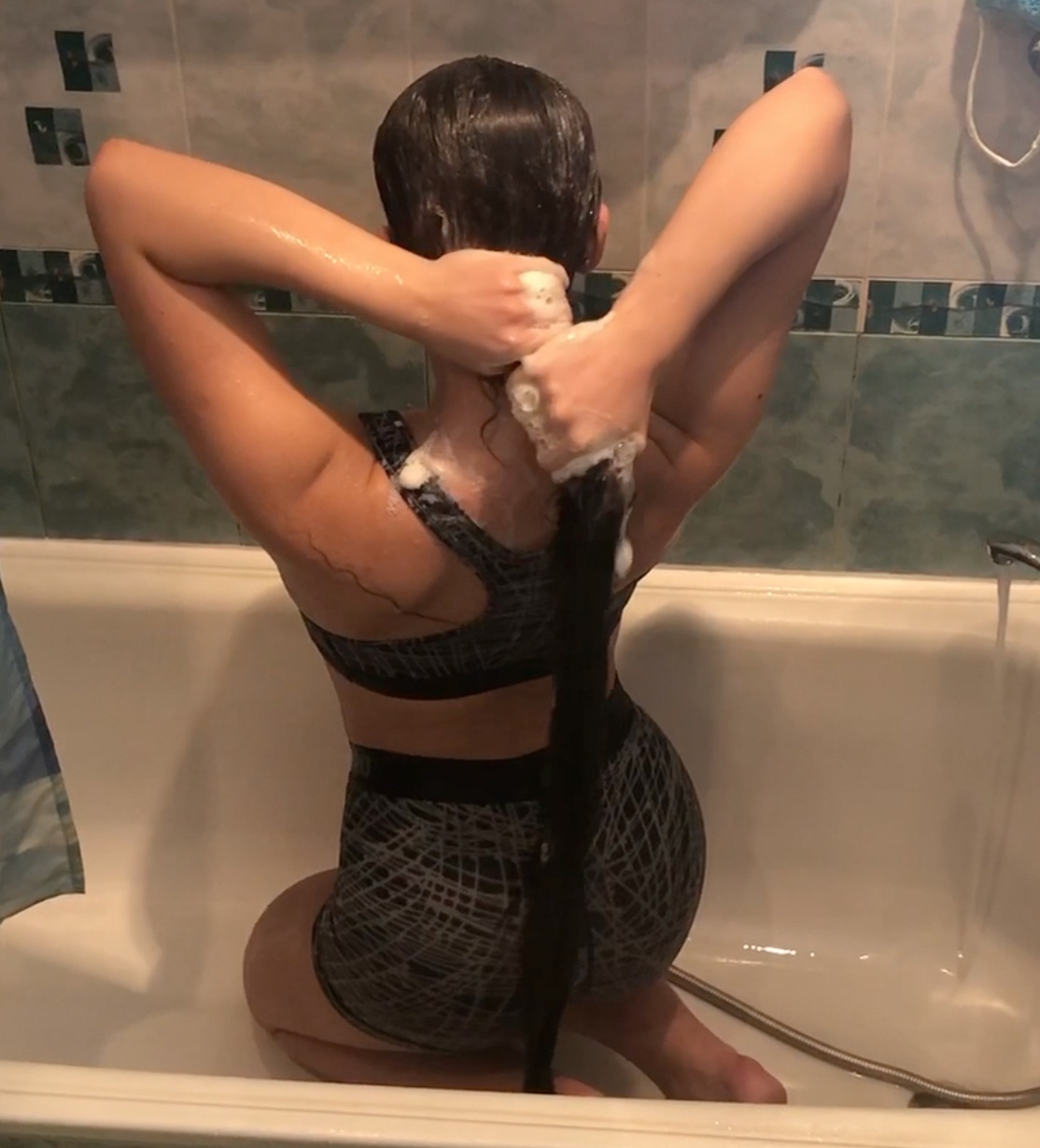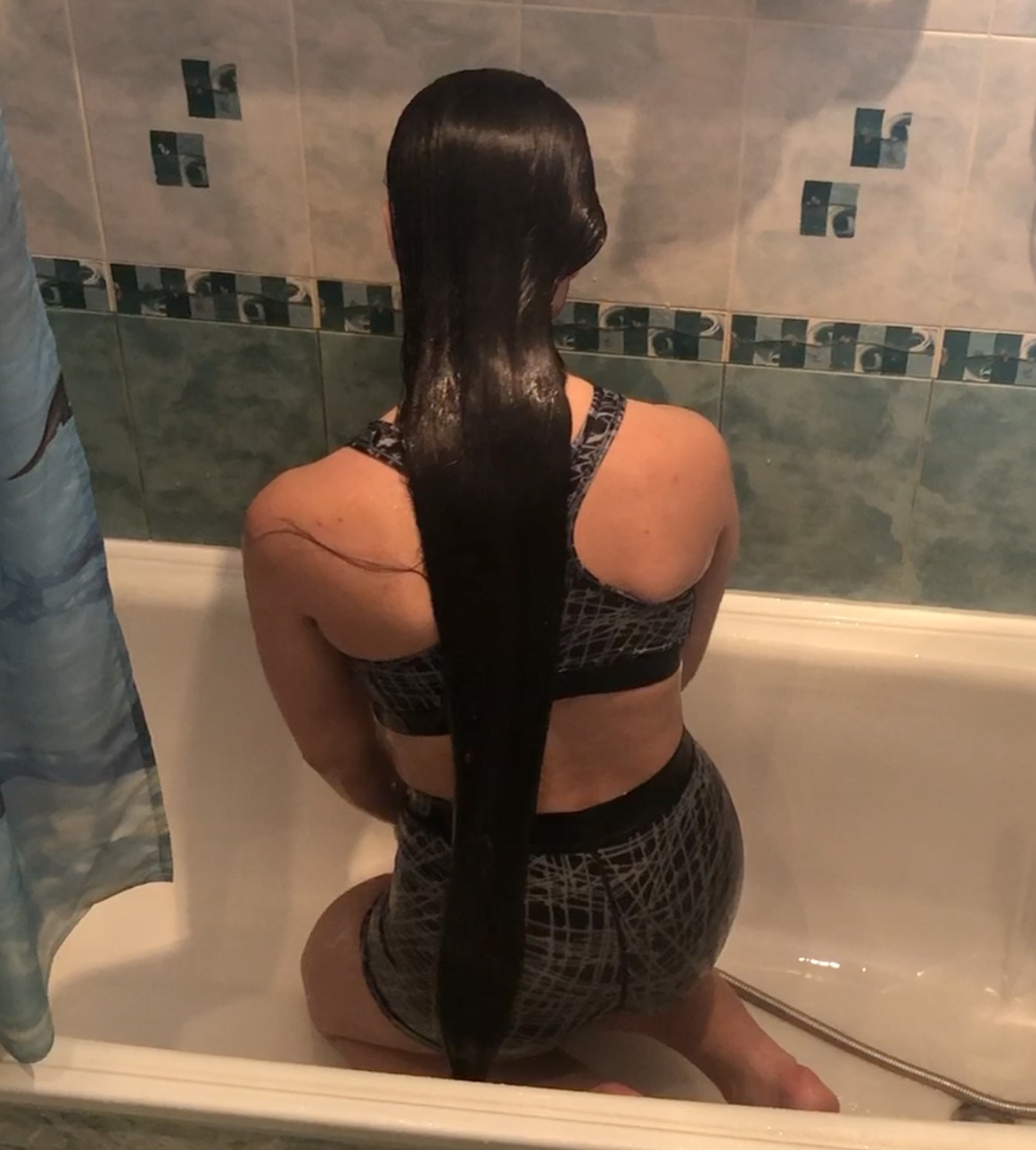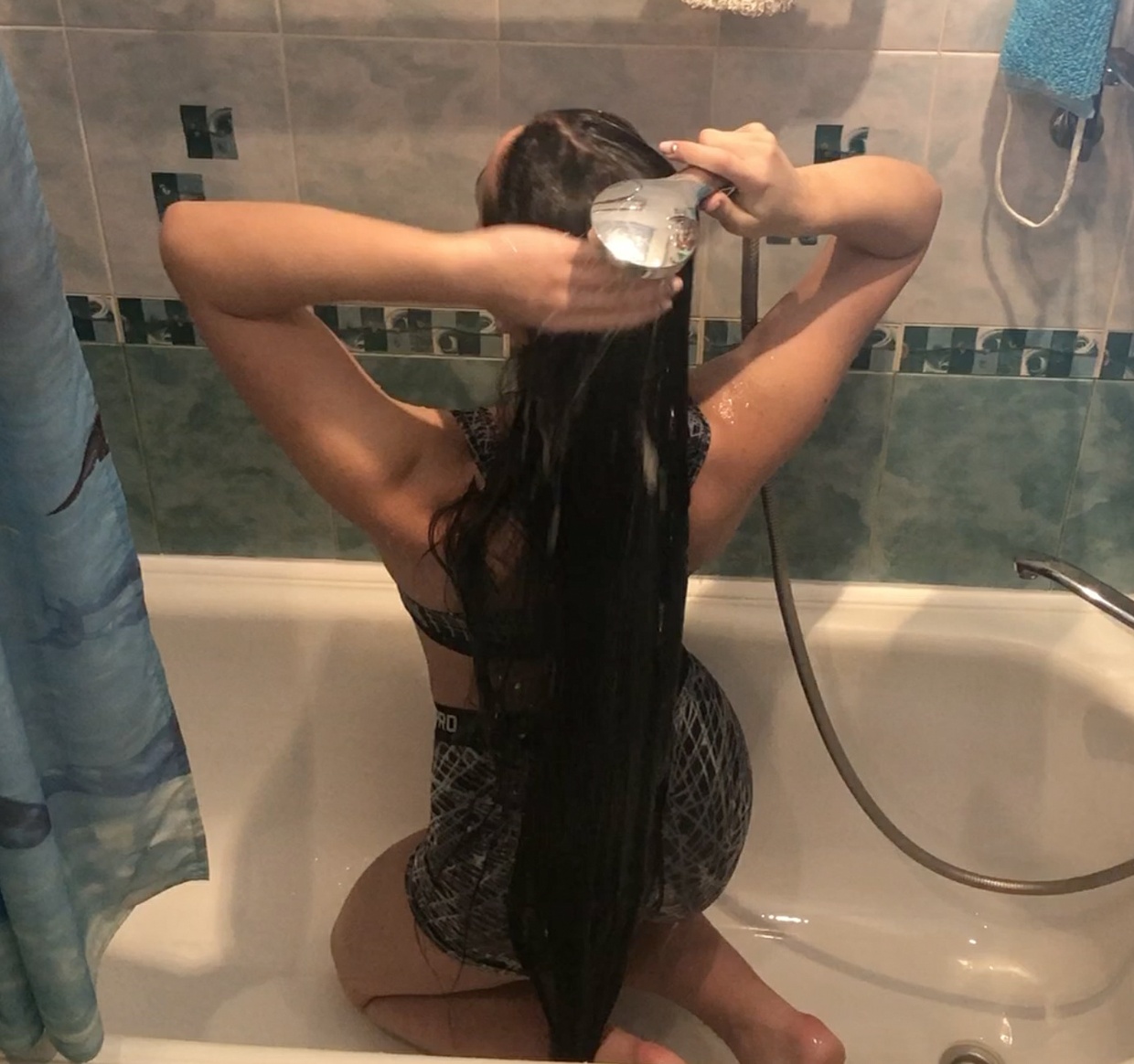 VIDEO - Diana´s hair wash
Preview: 
https://www.youtube.com/watch?v=Ktut4gwm5AY
Diana has super soft, silky thigh length brunette hair, and as every long hair girl and woman has to do, she has to wash her hair gently to not do any damage.
Her hair looks so shiny and soft while she´s washing it as well!
This is a simple, but beautiful and amazing long hair video where you will see her washing her hair, seen from behind. This is a perfect video for a wet hair lover/enthusiast or a person who loves shampoo etc.
It is a lot of hair to wash, and seeing thigh length hair being washed is a great sight that you don´t see very often!
In this video, you will see long hair washing, shampooing, pulling and more!
This video is over 10 minutes in length.
If you buy this video within the first 24 hours, you will get a discount of 20%!
Discount code: discount
You'll get a 1.4GB .MP4 file.
More products from RealRapunzels