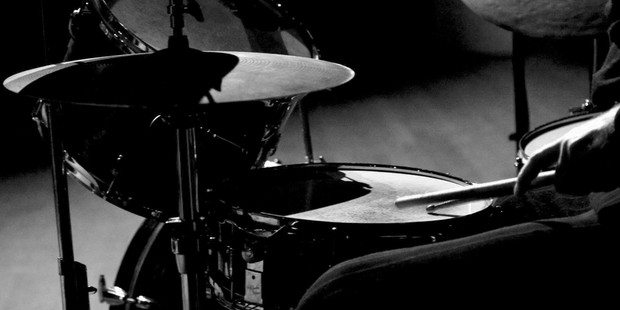 Ultimate Analogue Drum Loop package
300 classic analogue drum-loops lovingly hand-chopped, quantized, looped and warped in Ableton Live
- Use them at varying bpm and count on the flow.
Check out this preview:
https://goo.gl/Ows9S7
We plan to keep updating this package and all customers get unlimited lifetime updates of this package as they come in.
Artist



James Brown


Temptations


Funcadelic


Dennis Coffey


Aerosmith


Elvis Presley


...


Ableton Project



Cropped .wav files


Quantized loops


Quantized original audio files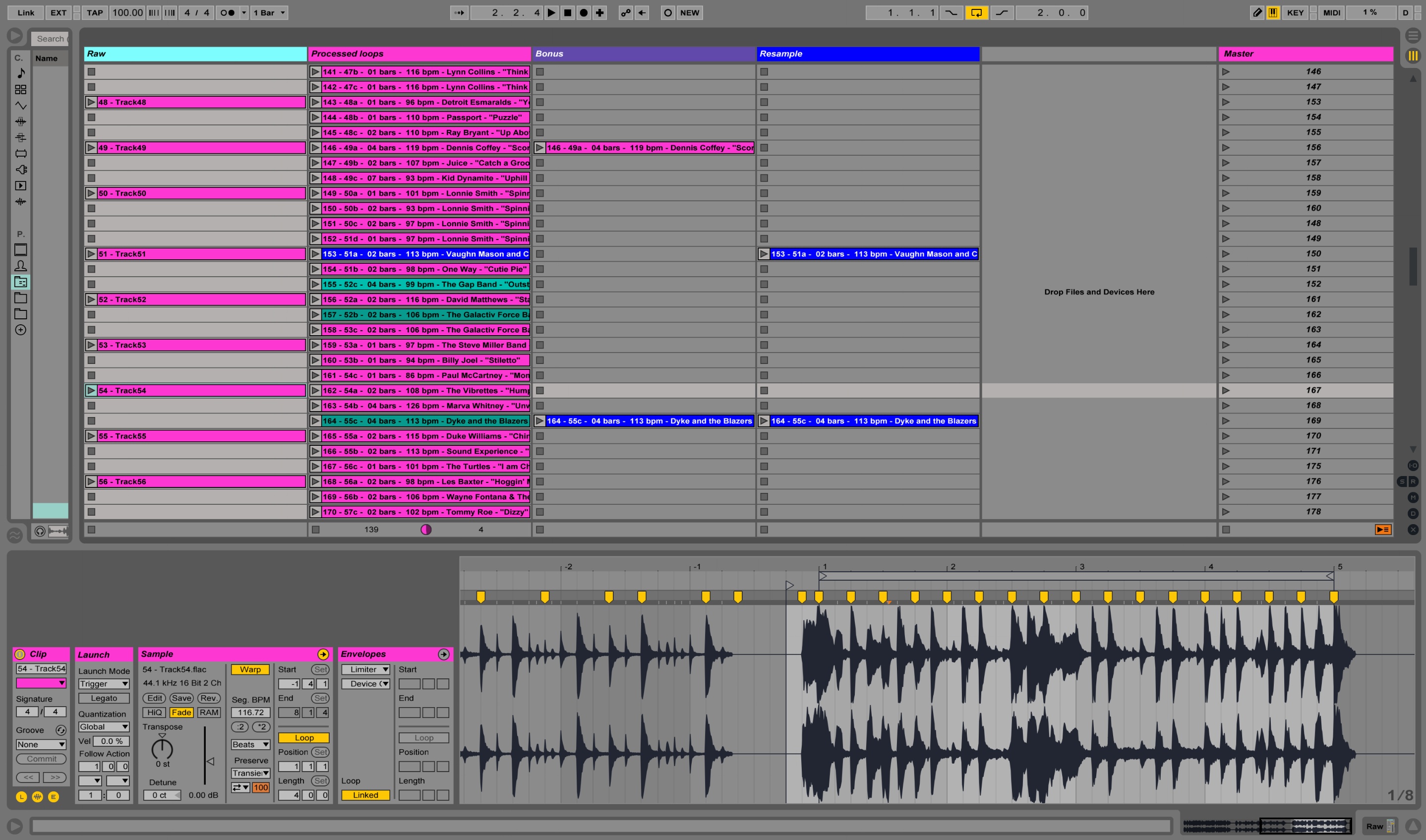 Sortable index

You also get a really nice spreadsheet with an index of all the files that can be sorted by Artist, Title, BPM, Key, energy and length for your convenience


Artist name (Artist)


Track Title (Title)


Beats per Minute (bpm)


Number of Bars (# bars)


Key (From Mixed in Key)


Energy (From Mixed in Key)



---
Original Copyrighted Material


The original files are from a CD called "All the Breaks! - The 300 Most Essential Drum Breaks of All Time" by Mr. Wiggles (Link at the bottom of the page).
Why not just get the original Mr. Wiggles samples? You should, but the raw original files are a mess.
There are three or four samples per file because CD's used to not be able to hold more than than 100 audio files. Furthermore they weren't cropped, quantized or looped properly so you couldn't really use them without extensive preparation.
We've done that work for you and spent a good +100 hours cropping, quantizing and packaging these up in Ableton.
If you prefer saving the $4.95 you can also just download the .wav and .flac files (see bottom of the page)
---

Disclaimers
The work is not perfect and we make no guarantees, but we've found it useful live using an APC40 and combined with more melodic clips.
The purchase and use of this material is strictly dependent on you purchasing and retaining lagal ownership of the original audio tracks. If you use the material in your own productions you will have to secure the rights to do so separately and I take no responsibility for copyright issues.
By purchasing this product, you certify to own a copy of the aforementioned original material.
---
How to
Download the archive and put them inside an Ableton project.
Rename the "Samples - Ableton files" to "Samples" and add the .wav and .flac files to it (see link below)
---
Links
Chopped and prepped Ableton .wav and .flac files here:
https://goo.gl/Pjg7wl
Original Mr. Wiggles shop:
http://www.mrwiggles.biz/shop/music-downloads.html
You'll get 1 file (47.1MB)