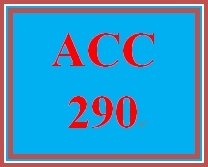 In recording an accounting transaction in a double-entry system
Entire Course Link
https://zh.scribd.com/document/340327850/Uop-Tutorial
 In recording an accounting transaction in a double-entry system
the amount of the debits must equal the amount of the credits. 
there must only be two accounts affected by any transaction. 
the number of debit accounts must equal the number of credit accounts. 
there must always be entries made on both sides of the accounting equation.
You'll get a 510.0KB .DOC file.
More products from UopTutorials