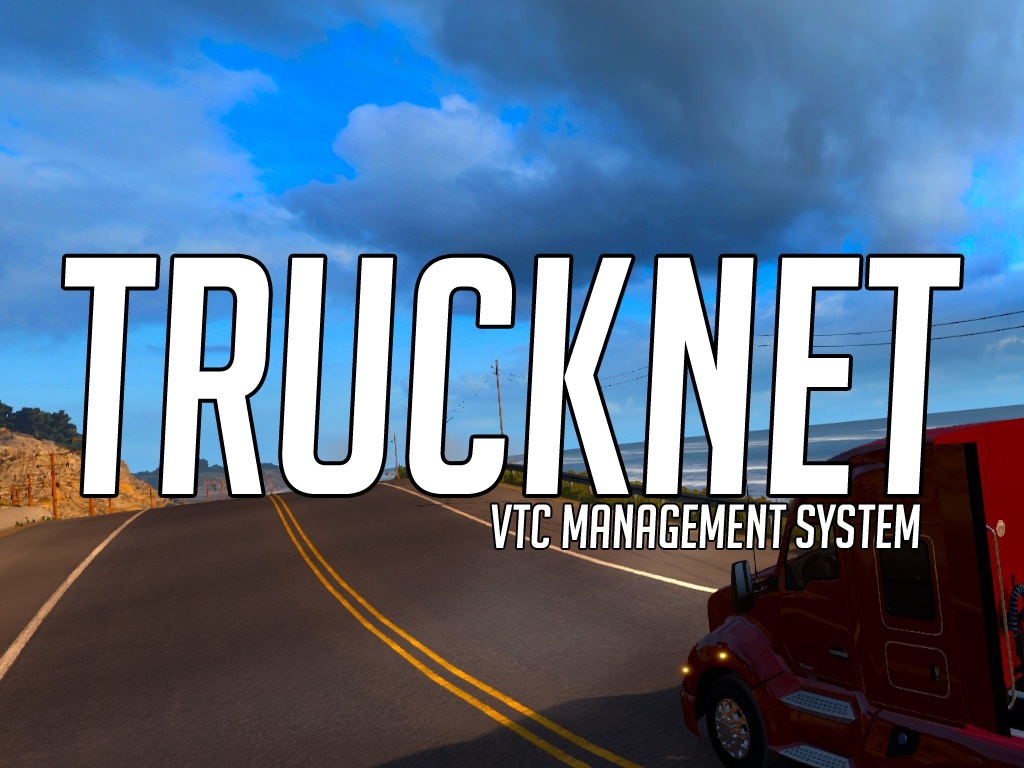 [VTC CMS] TruckNet version 1.6
NOTE: A website host is required for this software to work

TruckNet 1.6 Demo: https://www.trucknet.biz/demo/ 

---
What is TruckNet?

TruckNet is a Virtual Trucking Company (VTC) Content Management System (CMS) built in PHP and MySQL. It makes use of different libraries allows TruckNet to be responsive and will fit all device sizes.
This simple to use system allows users to both submit their drives from one place to another but also communicate with other drivers within your VTC.
There are many features within TruckNet 1.6 that allow you to have complete control over your Virtual Trucking Company. 
Some of TruckNets Features..



Settings Editing (Allows complete control over TruckNet including the colour schemes and VTC information within needing to leave the site)


Live Signatures (Allows your drivers to display their statistics and also adveritse your VTC within the community!)


Signature Rewrite Rules (Allows a cleaner appearence of the signatures converting .php to .png!)


Administration Permissions (Allows the use of specific permission sets for all users; have one person assigned to just jobs and another to edit everything, it's up to you!)


Password Reset Options (Allows users to reset their password without the need for administration assistance).


Translations (TruckNet has a load of translated files as standard but we also have a GitHub used to store additional files - https://github.com/stuartajd/trucknet-translations - Drop the files into the languages folder to use!)


Statistics API (Access different statistics for TruckNet outside to allow seemless integration with other websites!)


Badges (Allows users to get rewards for their drives, they get displayed in the profile screen - WIP)


And loads more!


Features from previous version of TruckNet that have been carried over and improved!


Automatic Branding


Automatic Install File


Live Statistic Signatures


Blog System


Internal News System


Anti Spam Bot system built in.


Fully written with both PHP5 and MySQL


Contains a fully functional private message system


Profiles of users pages


Administration Area:


Allows editing of users


Checking latest submitted jobs


---
Terms of sale: All sales are final,
As this is a digital item there can be no refunds
. You are purchasing TruckNet version 1.6 which you can alter in any way however you cannot remove the copyright information or link backs to both the sellfy sales page and
stuartd.co.uk
from the footer. You do not have permission to resell or distribute TruckNet.
Copyright © StuartD 2017, All Rights Reserved.
In order to use this system, you WILL require a webhost.If you are using a "website builder" such as wix, you will NOT be able to use TruckNet as you cannot upload your own systems, please be aware of this before purchasing. 
You'll get a 6.5MB .ZIP file.
More products from StuartD