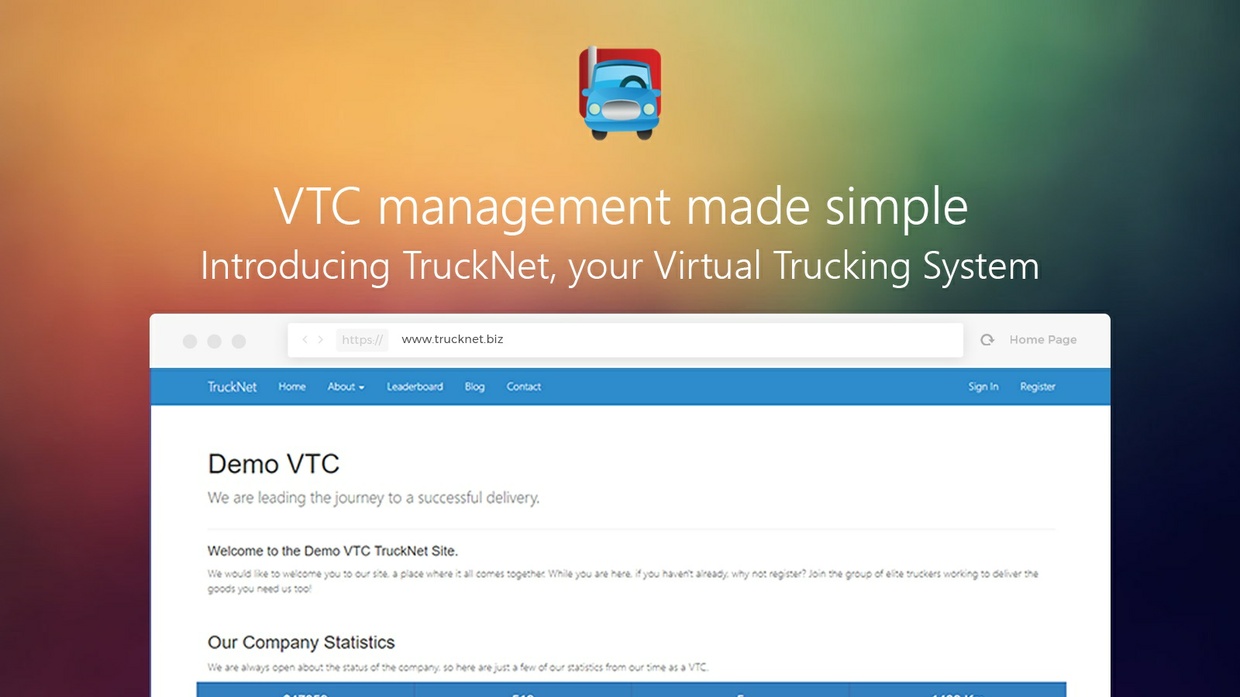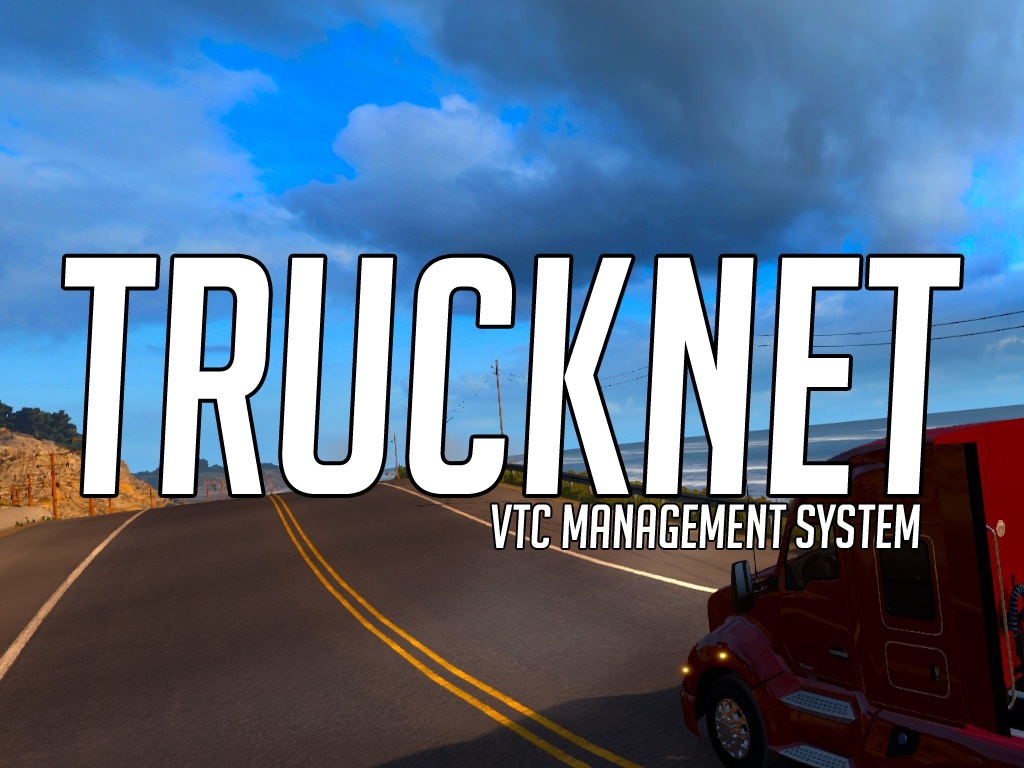 TruckNet - VTC Management Tool [VTC CMS]
Introducing TruckNet, a Virtual Trucking Management tool built to support your company in it's growth. Simplifying the setup, management and hiring process to allow you to focus on what matters, driving.
If you have any questions relating to TruckNet or wish to join a growing community, be sure to join the discord server: Discord:
https://www.trucknet.biz/discord






TruckNet Demo: 
https://www.trucknet.biz/demo/

Facebook: 
https://www.facebook.com/TruckNetVTC/

Discord:
https://www.trucknet.biz/discord

TruckNet is an advanced platform used by some of the largest Virtual Trucking Companies in the community, it combines multiple technologies to provide a simple approach for your drivers to keep track of all their deliveries.
With the dynamics of the virtual world expanding, TruckNet gets frequent updates to bring new features that cover all bases. As a tool built for the community, we are constantly looking and adding feature suggestions we love, so it's not just a tool for one but a tool for all.
Some of the features of TruckNet include..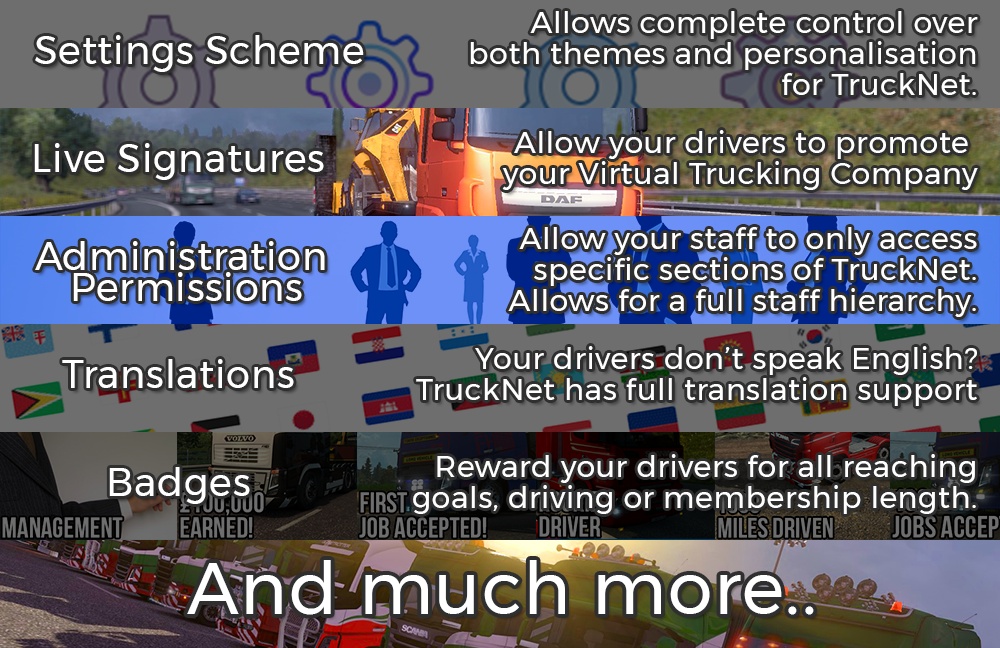 Terms of sale: All sales are final,
As this is a digital item there can be no refunds
. You are purchasing TruckNet version 1.6 which you can alter in any way however you cannot remove the copyright information or link backs to both the sellfy sales page and
stuartd.co.uk
from the footer. You do not have permission to resell or distribute TruckNet.
Copyright © StuartD 2017, All Rights Reserved.
In order to use this system, you WILL require a webhost.If you are using a "website builder" such as wix, you will NOT be able to use TruckNet as you cannot upload your own systems, please be aware of this before purchasing. 
You'll get a 6.5MB .ZIP file.
More products from StuartD