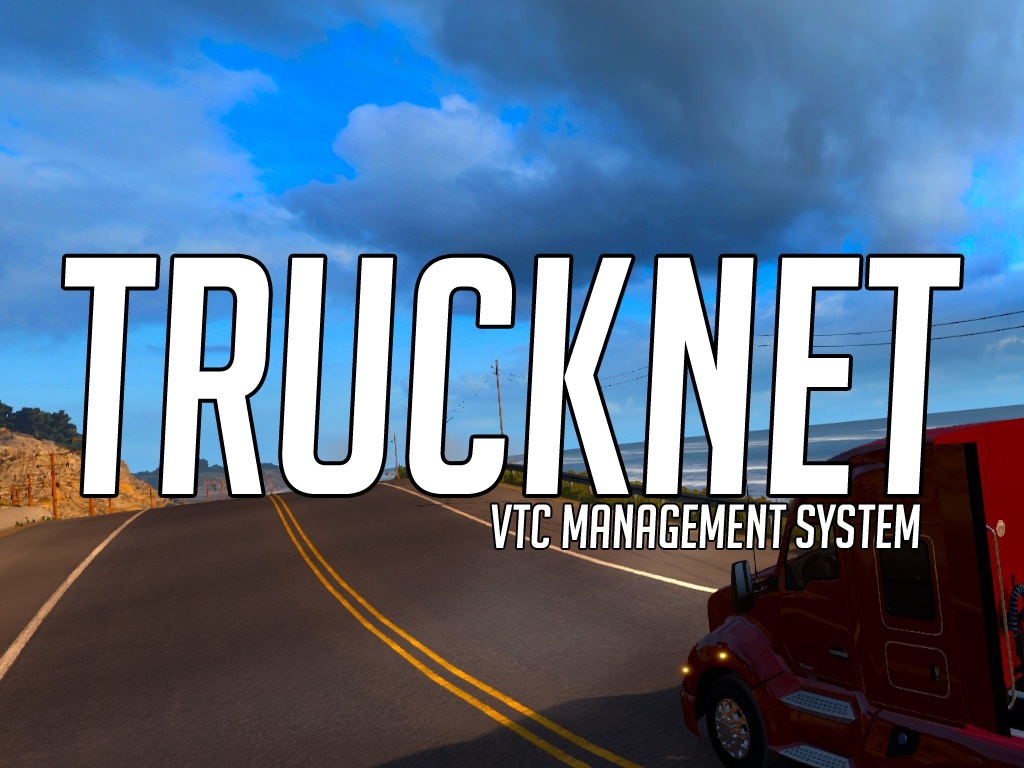 [VTC CMS] TruckNet version 1.6
** A webhost is required for this product. **

---
TruckNet version 1.6 is a CMS built in PHP and MySQL, it uses the Bootstrap framework to provide a responsive and complete feel. There are many features within TruckNet to allow you to keep track of all your deliveries. As an updated version of TruckNet 1.5 (
https://sellfy.com/p/jqUn/
), 1.6 contains a wide variety of new and improved features.
---
Global TruckNet Statistics is a new feature being introduced, this allows you to see what other members of the TruckNet community are doing, by registering your VTC you're able to see your overall ranking and see how you match against other VTCs.
*new* 1.6 Features:


Settings Editing (Allows changes in theme, VTC information and VTC control)


Signature Rewrite Rules (Allows the changing from .php to .png images making the signatures easier to use on other platforms)


Administration Permissions (Allows the use of specific permissions for each administrator)


Password Reset Option (Allows users to reset their password without the need for administration assistance)


Translations (TruckNet 1.6 has multiple language support that can be used with ease.)


Statistics API (Allows the retrival of different statistics such as total drivers through other pages)


There have also been a range of bug fixes and improvements across the board including the theme and overall look of TruckNet.


1.5 Features: 


Automatic Branding


Automatic Install File


Live Statistic Signatures


Blog System


Internal News System


Anti Spam Bot system built in.


Fully written with both PHP5 and MySQL


Contains a fully functional private message system


Profiles of users pages


Administration Area:





Allows editing of users


Checking latest submitted jobs





And many more features.


---
This simple to use system allows users to both submit their drives from one place to another but also communicate with other drivers within your VTC.
Terms of sale: All sales are final, As this is a digital item there can be no refunds. You are purchasing TruckNet version 1.6 which you can alter in any way however you cannot remove the "(c) StuartD 2016" from the footer. You do not have permission to resell or distribute TruckNet. Copyright © StuartD 2016, All Rights Reserved.
** A webhost is required for this product. **
y4HY
£30
534d63792bfa9968b44e21be
Buy now
You'll get a 6.5MB .ZIP file.
More products from StuartD