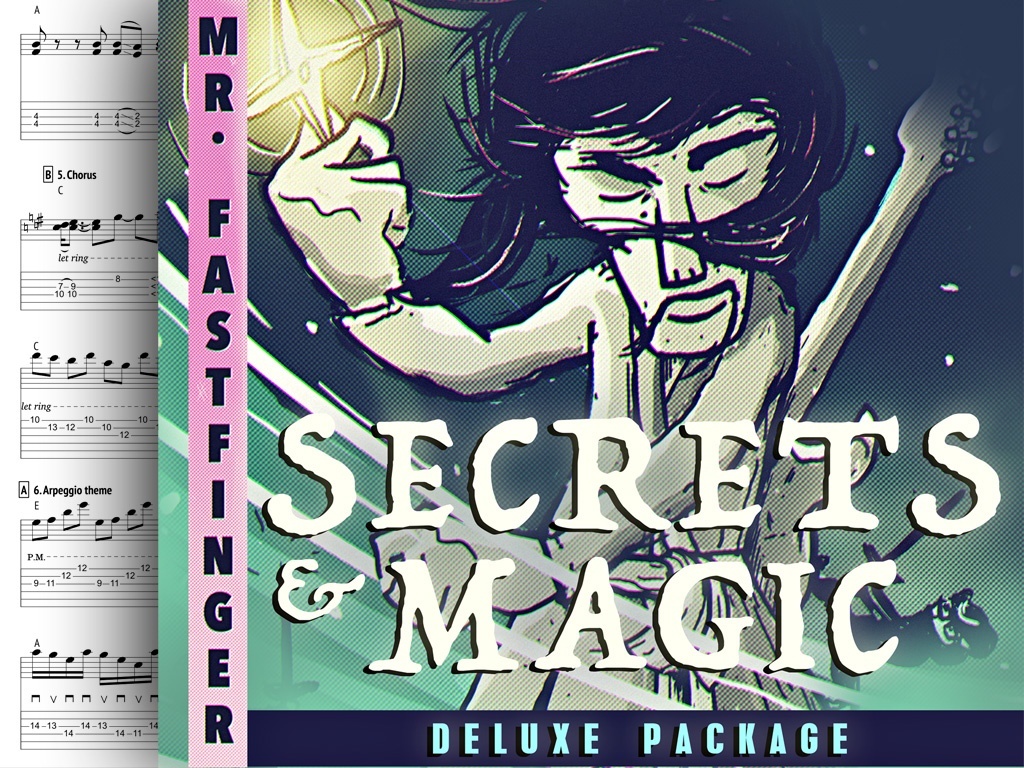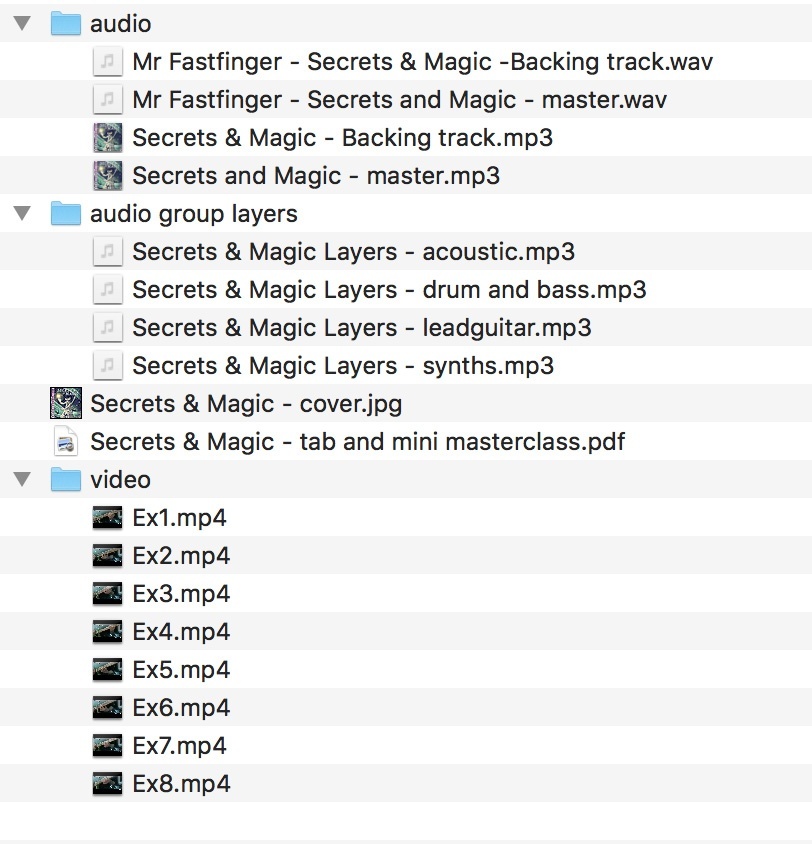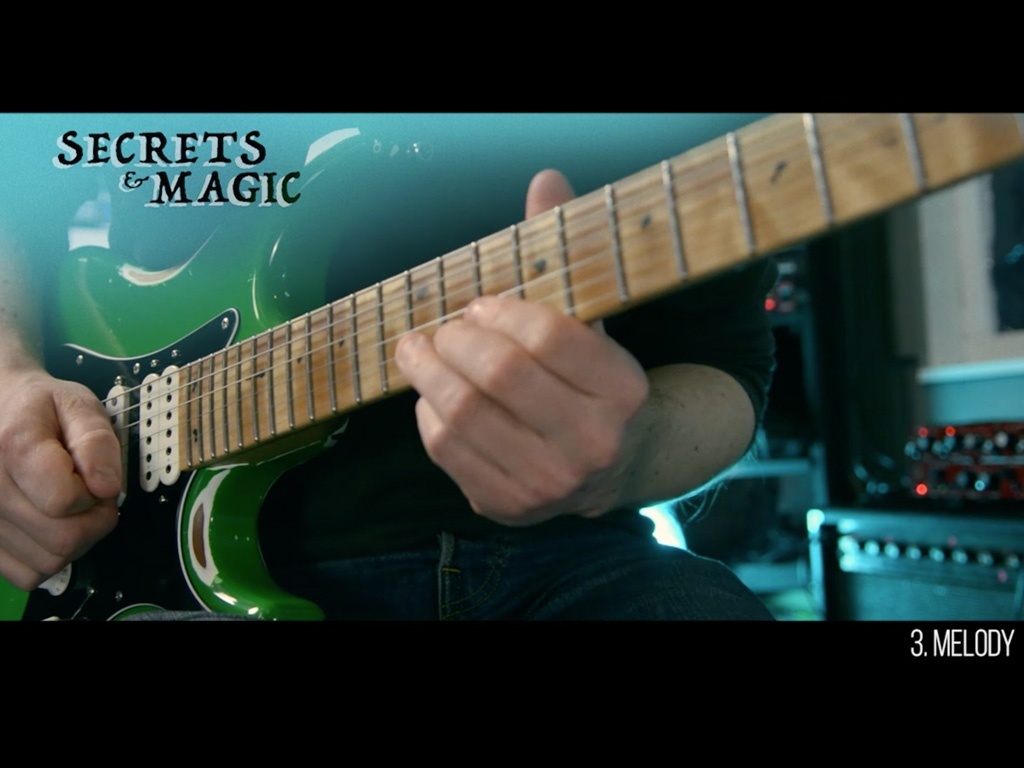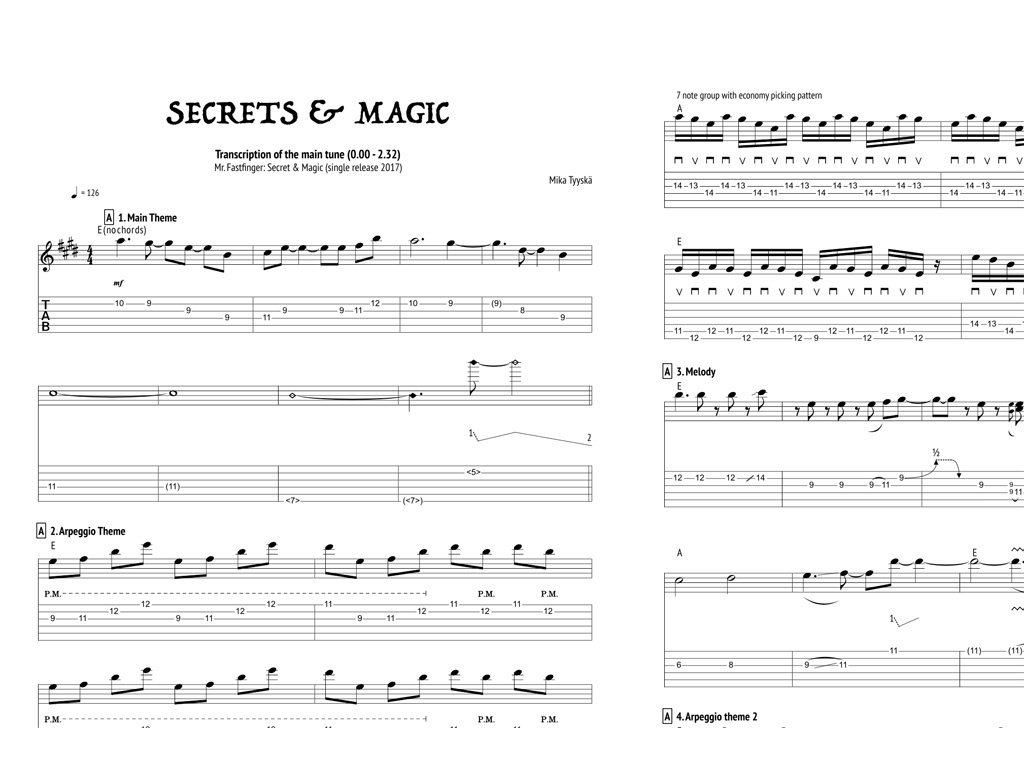 Secrets and Magic Deluxe package (with audio/video/tabs)
Mr. Fastfinger's Secrets & Magic revealed. Mika Tyyskä, Lasse Rantanen and Thomas Törnroos got together in the studio and captured this special tune for your ears to enjoy. In this package you get the ready wav and mp3 tune but you will also get a deeper look of what's it made of.

Package content:


WAV and MP3 = Secrets & Magic tune and the backing track mix. Audio mastered at Chartmakers.

MP3 = 4 audio group layers files. Separate stereo audio files of Lead Guitar, Drum & Bass, Synths (all synths, samples and drummachine)  and Acoustic instruments (guitar, ukulele, guitarlele). You will get a closer look and hear how the tune was put together with the different elements. You may also easily stack these tracks in your multitrack software for studying.

PDF = 10 pages booklet with Lead guitar tablature transcription of the main part of the song (0:00 - 2:30). Also included is a written mini masterclass lesson about the modes used in the end guitar solo. How we created such a rich sonic enviroment with just 3 guitar chords and 3 bass notes and how we got 2 scales or 4 modes out of these! This lesson will explain what modes to play over the backing track.

HD VIDEO =  Lead guitar of the main part of the song was divided to 8 different parts. 8 guitar videos will show how to play the parts in closeup. Guitar mixed loud. Parts are also played without the backing track in slower tempo.

JPG high resolution cover picture

-
Zip file, 450 Mb.
You'll get a 433.6MB .ZIP file.
More products from Mika Tyyskä