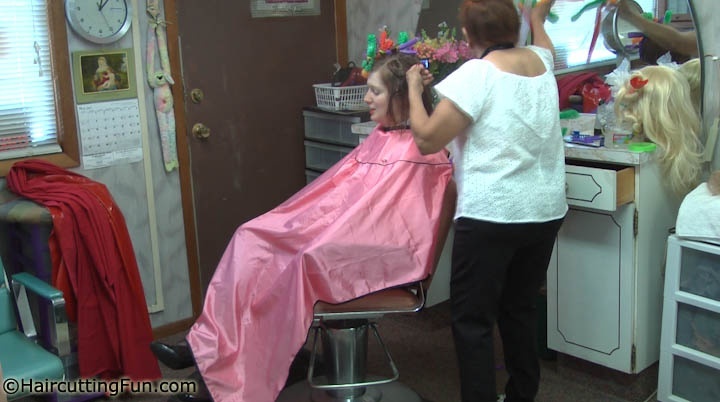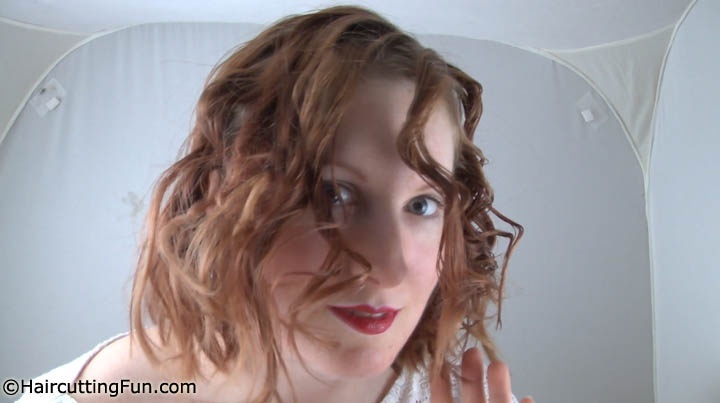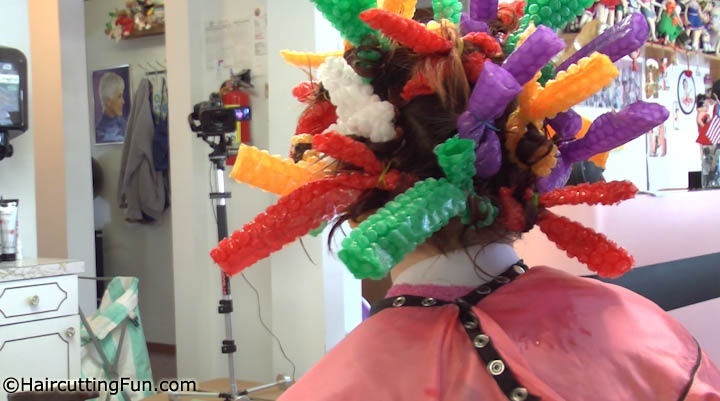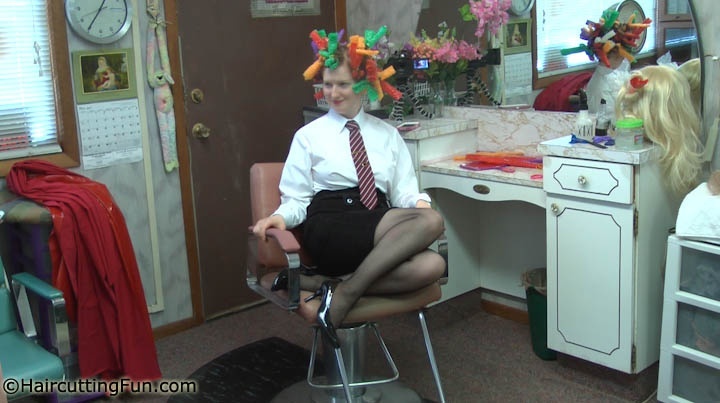 Kat's Bubble Wrap Curlers - VOD Digital Video Download
Hair dresser, Carmen removes the red PVC cape off Kat and covers her with a pink satin cape. In the salon chair, Kat sits in a shirt, tie, skirt, and pantyhose while sections and combs Kat's hair to wrap her hair in colorful bubble wrap. Once Kat's head is covered in bubble wrap, Kat poses in the salon chair. Afterwards, you'll see Kat remove the bubble wrap, showing of her resulting hairstyle of waves.
You'll get a 724.4MB .WMV file.