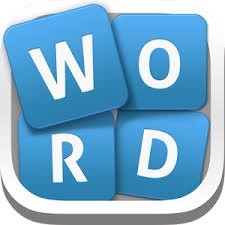 Burberry's Global Brand Strategy Opening Case Burberry, the icon British luxury apparel.....
Burberry's Global Brand Strategy

Opening Case

Burberry, the icon British luxury apparel retailer famed for its trench coats and plaid-patterned accessories, has been on a roll in recent years. In the late 1990s, one critic described Burberry as "an outdated business with a fashion cache of almost zero." By 2012, Burberry was widely recognized as one of the planet's premier luxury brands with a strong presence in many of the world's richest cities, more than 560 retail stores, and revenues in excess of $2.2 billion.

Two successive American CEOs have been behind Burberry's transformation. The first, Rose Marie Bravo, joined the company in 1997 from Saks Fifth Avenue. Bravo saw immense hidden value in the Burberry brand. One of her first moves was to hire world-class designers to reenergize the brand. The company also shifted its orientation toward a younger hipper demographic, perhaps best exemplified by the ads featuring supermodel Kate Moss that helped to reposition the brand. By the time Bravo retired in 2006, she had transformed Burberry into what one commentator called an "achingly hip," high-end fashion brand whose raincoats, clothes, handbags, and other accessories were must-have items for younger, well-heeled, fashion-conscious consumers worldwide.

Bravo was succeeded by Angela Ahrendts, whose career had taken her from a small town in Indiana and a degree at Ball State University, through Warnaco and Liz Claiborne, to become the CEO of Burberry at age 46. Ahrendts realized that for all of Bravo's success, Burberry still faced significant problems. The company had long pursued a licensing strategy, allowing partners in other countries to design and sell their own offerings under the Burberry label. This lack of control over the offering was hurting its brand equity. The Spanish partner, for example, was selling casual wear that bore no relationship to what was being designed in London. So long as this state of affairs continued, Burberry would struggle to build a unified global brand.

Ahrendts's solution was to start acquiring partners and/or buying licensing rights back in order to regain control over the brand. Hand in hand with this, she pushed for an aggressive expansion of the company's retail store strategy. The company's core demographics under Ahrendts remained the well-heeled, younger, fashion-conscious set. To reach this demographic, Burberry has focused on 25 of the world's wealthier cities. Key markets include New York, London, and Beijing, which according to Burberry, account for more than half the global luxury fashion trade. As a result of this strategy, the number of retail stores increased from 211 in 2007 to 563 in 2011.

Another aspect of Burberry's strategy has been to embrace digital marketing tools to reach its tech-savvy customer base. Indeed, there are few luxury brand companies that have utilized digital technology as aggressively as Burberry. Burberry has simulcast its runway shows in 3-D in New York, Los Angeles, Dubai, Paris, and Tokyo. Viewers Page 538at home can stream the shows over the Internet and post comments in real time. Outerwear and bags are made available through "click and buy" technology, with delivery several months before they reach the stores. Burberry had more than 10 million Facebook fans as of early 2012. At "The Art of the Trench," a company-run social media site, people can submit photos of themselves in the company's icon rainwear.

The global marketing strategy seems to be working. Between 2007 and 2011, revenues at Burberry increased from £859 million to £1,501 million, and this against the background of a global economic slowdown. Over the same period, retail sales increased from 48 percent of the total to 64 percent of the total. By March 2012, 72 percent of Burberry's sales came through retail establishments.1

Reading

Chapter 18: Global Marketing and R & D

Exercise Paper

Chapter 18: Global Marketing and R & D

1.       Read the chapter opener on the Burberry's Global Brand strategy.

2.       Identify the pros and cons of a company having a central marketing department that makes decisions for marketing the product in every market.

3.       Identify the pros and cons of a company having a single message for all markets.

4.       Write three pages on whether Burberry's would be more successful with a single marketing strategy for all markets or different marketing strategies for different markets.
You'll get 1 file (29.1KB)
More products from jarviscollege