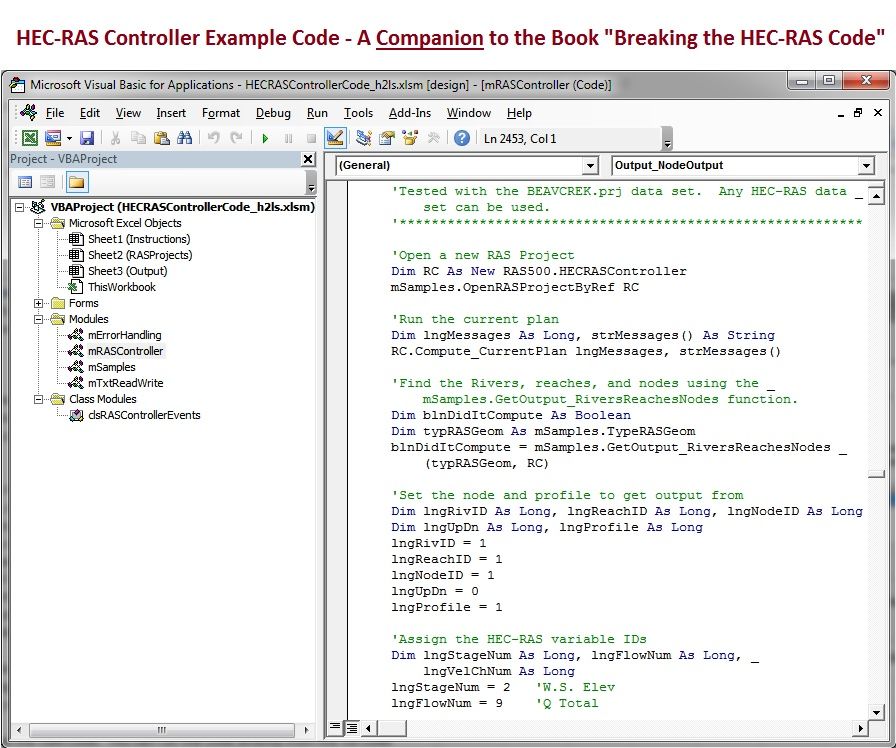 HECRASController Code-Companion Workbook to "Breaking the HEC-RAS Code"
This Excel Workbook is a companion to the book "Breaking the HEC-RAS Code", by Christopher Goodell. It includes example VBA Code demonstrating the HECRASController. All subroutines and functions in the HECRASController (Version 5.0) are presented within this Excel Workbook, along with sample code for a range of HEC-RAS Automation projects. Over 150 procedures included!

Click the "Buy Now" button. Once payment is confirmed, a "Download" button will appear. Click on the "Download" button to download your copy of the HECRASController Code Excel Workbook.
You'll get a 373.6KB .XLSM file.