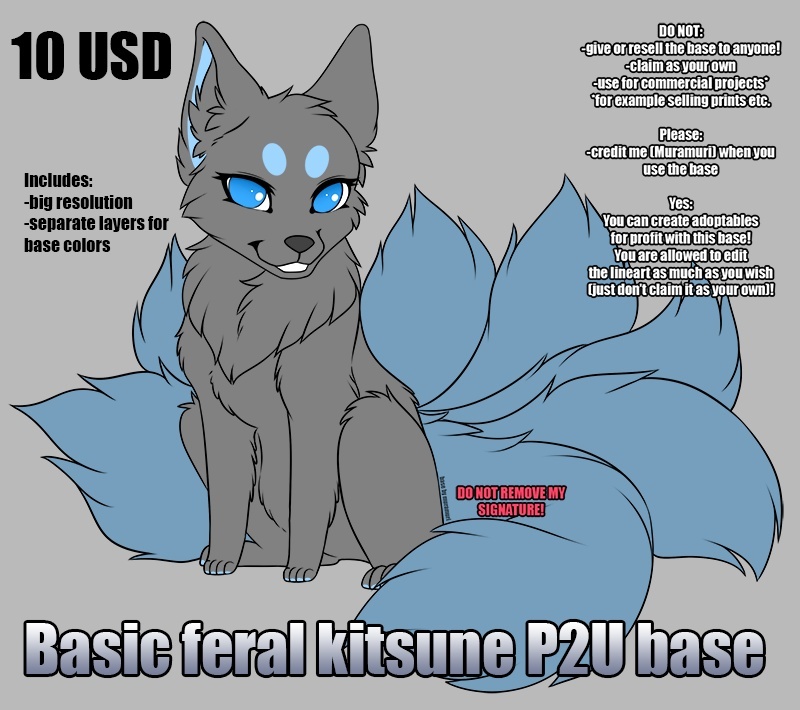 Basic feral kitsune base
This is basic version, and comes with essentials only. There's premium version available, which includes more color-layers and shading.

---
Base for creating and selling adoptables!
You can also make profit by turning it into reference sheets.
Buyer is allowed to edit the base as they wish. However, read the rules carefully!
DO NOT:


give/gift the base to anyone. If your friend wants to use the base, they'll need to purchase their own copy.


do not claim the base as your own.


do not remove my watermark/signature from the lineart. 


DO NOT USE FOR COMMERCIAL USE! For example creating prints, items etc. out of the art created with this base. If you wish to do, contact me first and we can make marketing agreement. 


This base is for individual usage only. Not for company.


You'll get a 13.5MB .PSD file.
More products from Murami