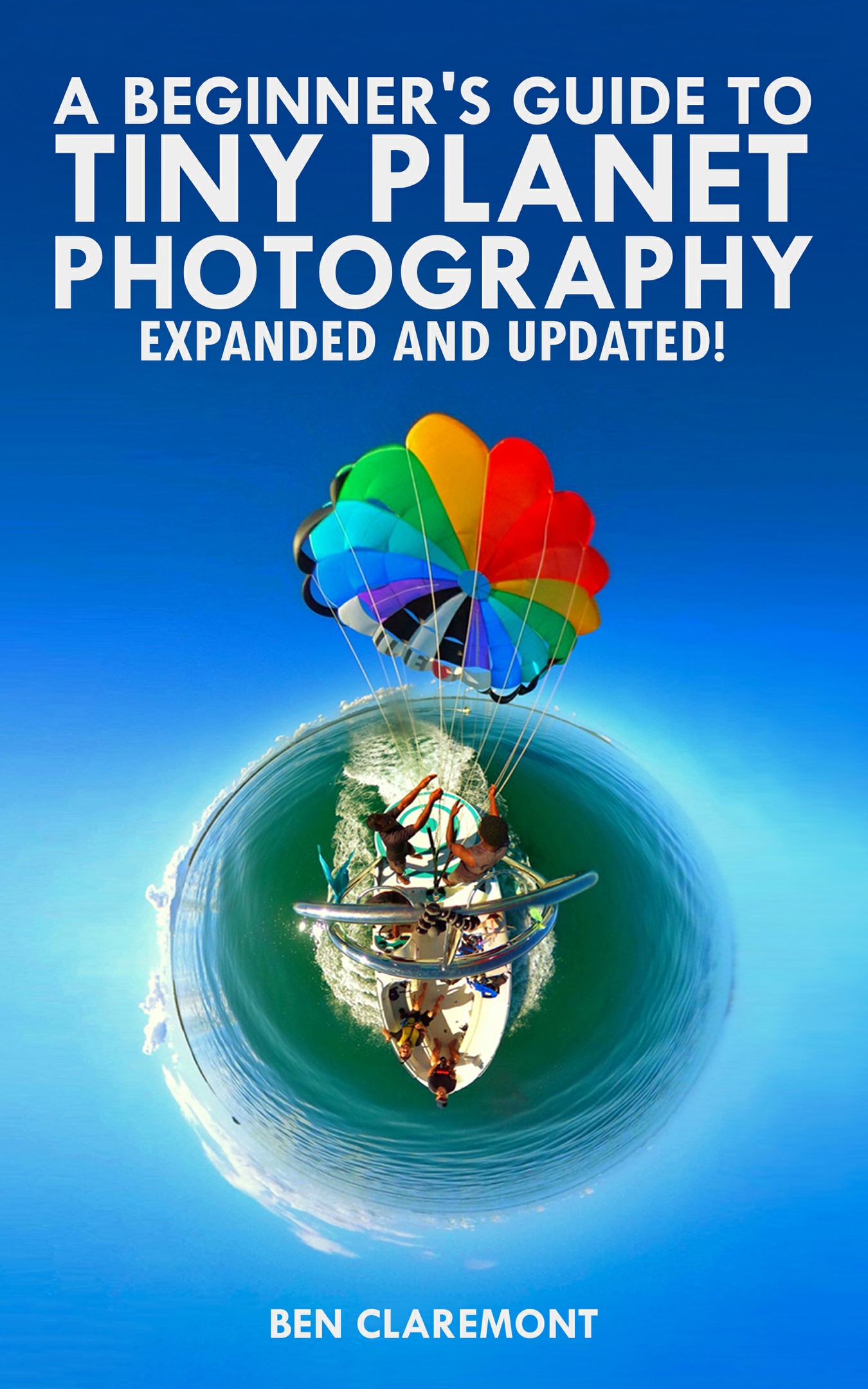 A Beginner's Guide to Tiny Planet Photography (eBook)
BECOME AN EXPERT AT TINY PLANET PHOTOGRAPHY!

You may have seen with those amazing tiny planet photos making the rounds on social media, and wondered how they do it.



Perhaps you've just bought your first 360 camera, eager to impress the world with your own tiny planet pics. But coming online to learn the skills, you find very little information.

I know the feeling because I've been there...

So I took it upon myself to learn ALL there is to learn about tiny planet photography. After years of research and practice, I turned myself into one of the world's leading experts on 360 and tiny planet photography.

I wanted to help others. So I decided to put everything i knew into a book I called LIFE in 360: A Beginner's Guide To Tiny Planet Photography, condensing years of practice and learning down to a book that can be read in under a day.



In this eBook, you will get first hand access to these years of research as well as thousands of hours of practice. Taking you by the hand and teaching you step by step;



- How 360 photography works, and why it beats traditional photography

- Which gadgets, tools and apps are a tiny planet photographer's best friend

- How to create AMAZING tiny planet photos every time you go out to shoot
- How to find the best angle
 in seconds
- How to animate your 360 photos

- How to achieve spell-binding tiny planet video effects

- How to manipulate & edit tiny planets using only your smartphone

- How to turn bad images into good images through colour correction

- Social media tips for CRUSHING IT on Instagram and beyond

- How to get your work noticed by the 360 community as well as famous brands

- And much, much, much more!



The best part is, it doesn't matter which 360 camera you own, the techniques all remain the same.
$19.99
You'll get a 6.9MB .EPUB file.
More products from LIFE in 360's store