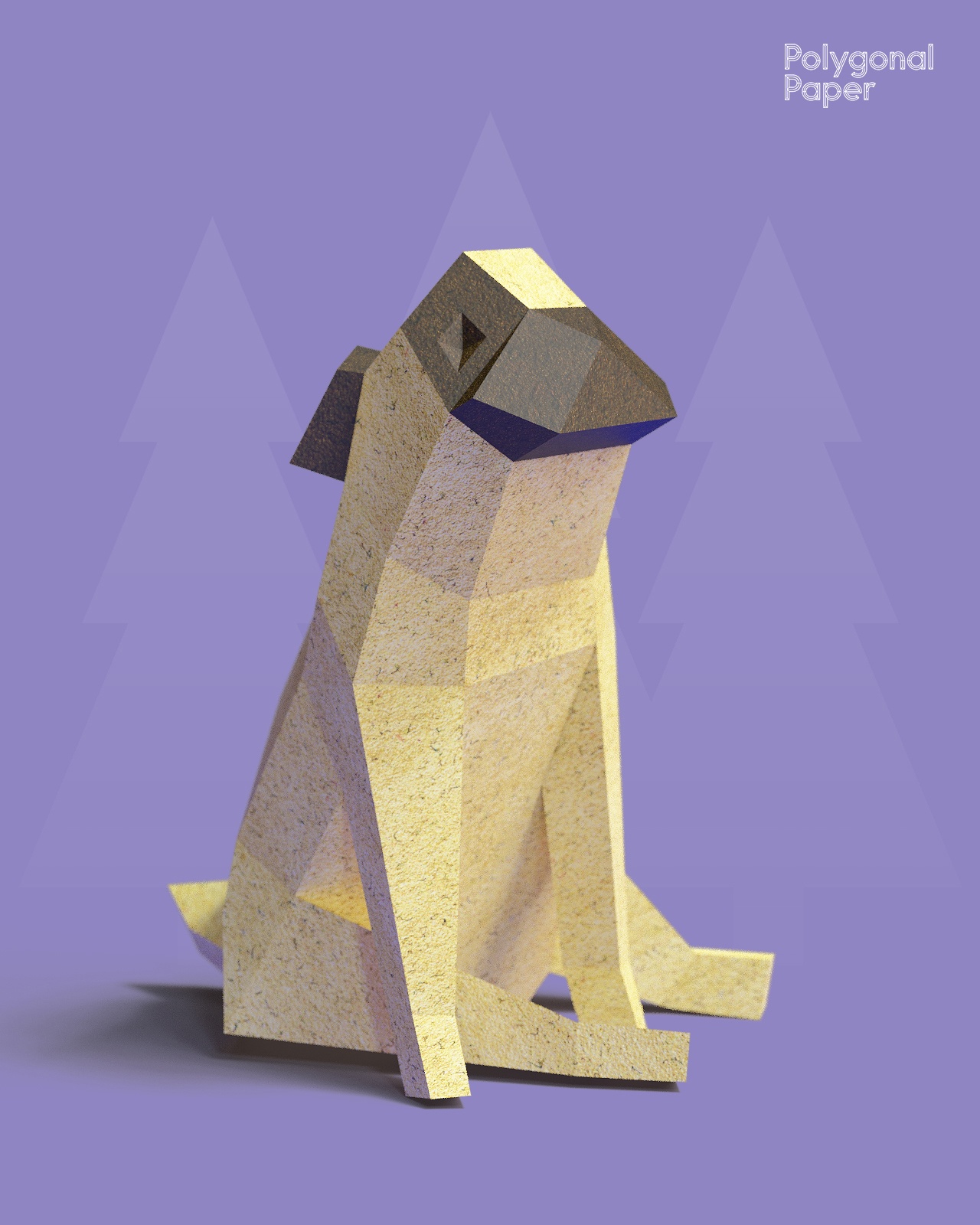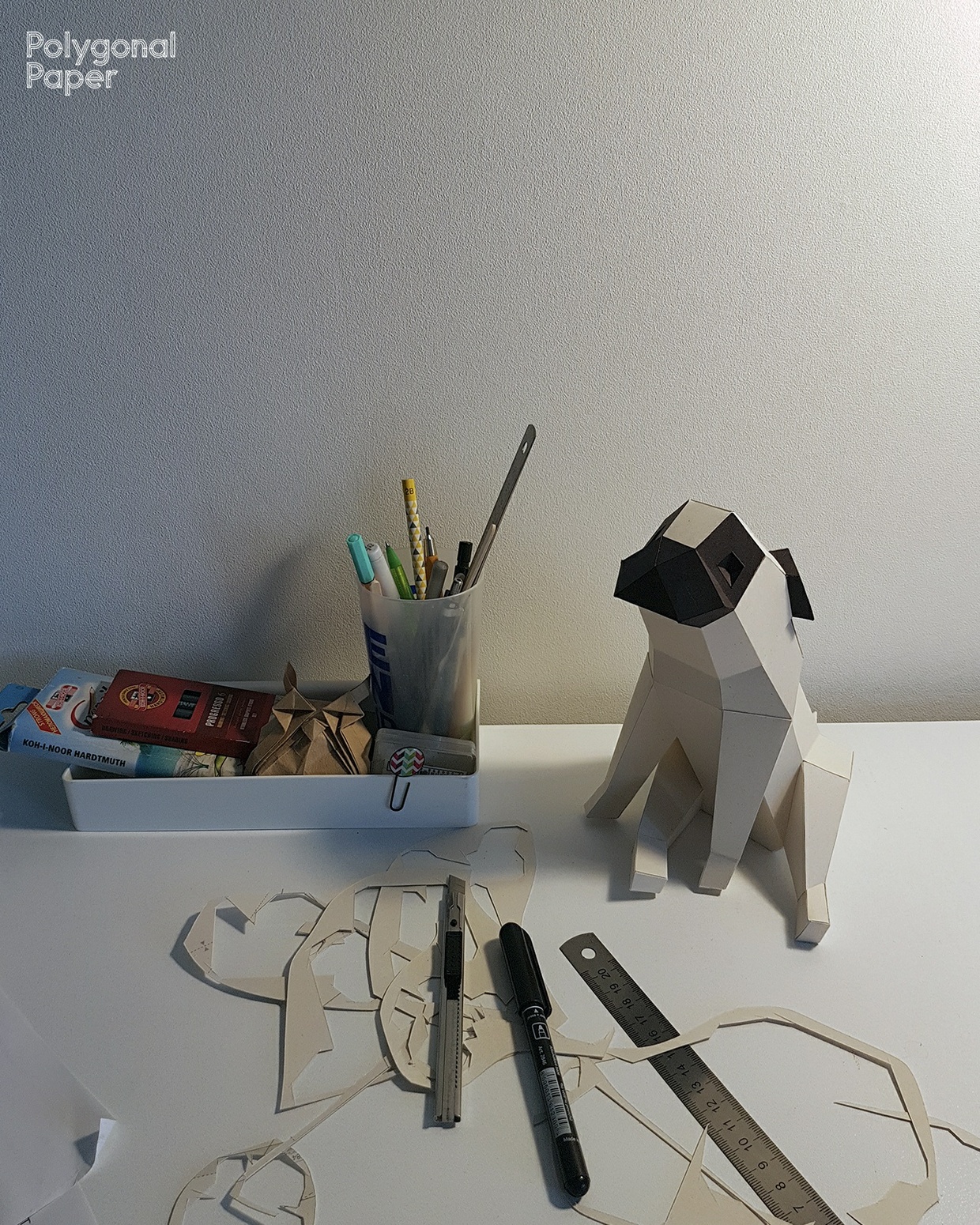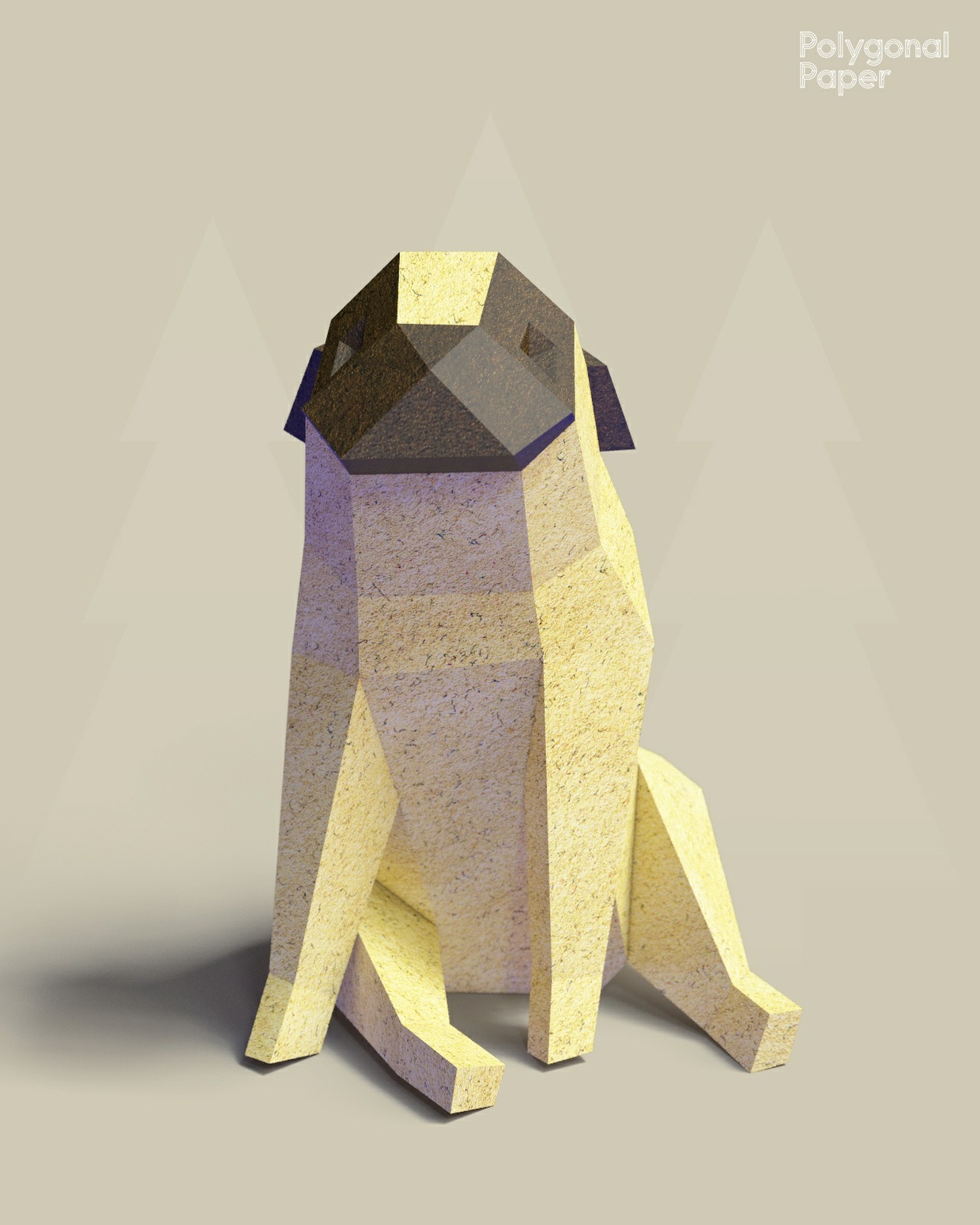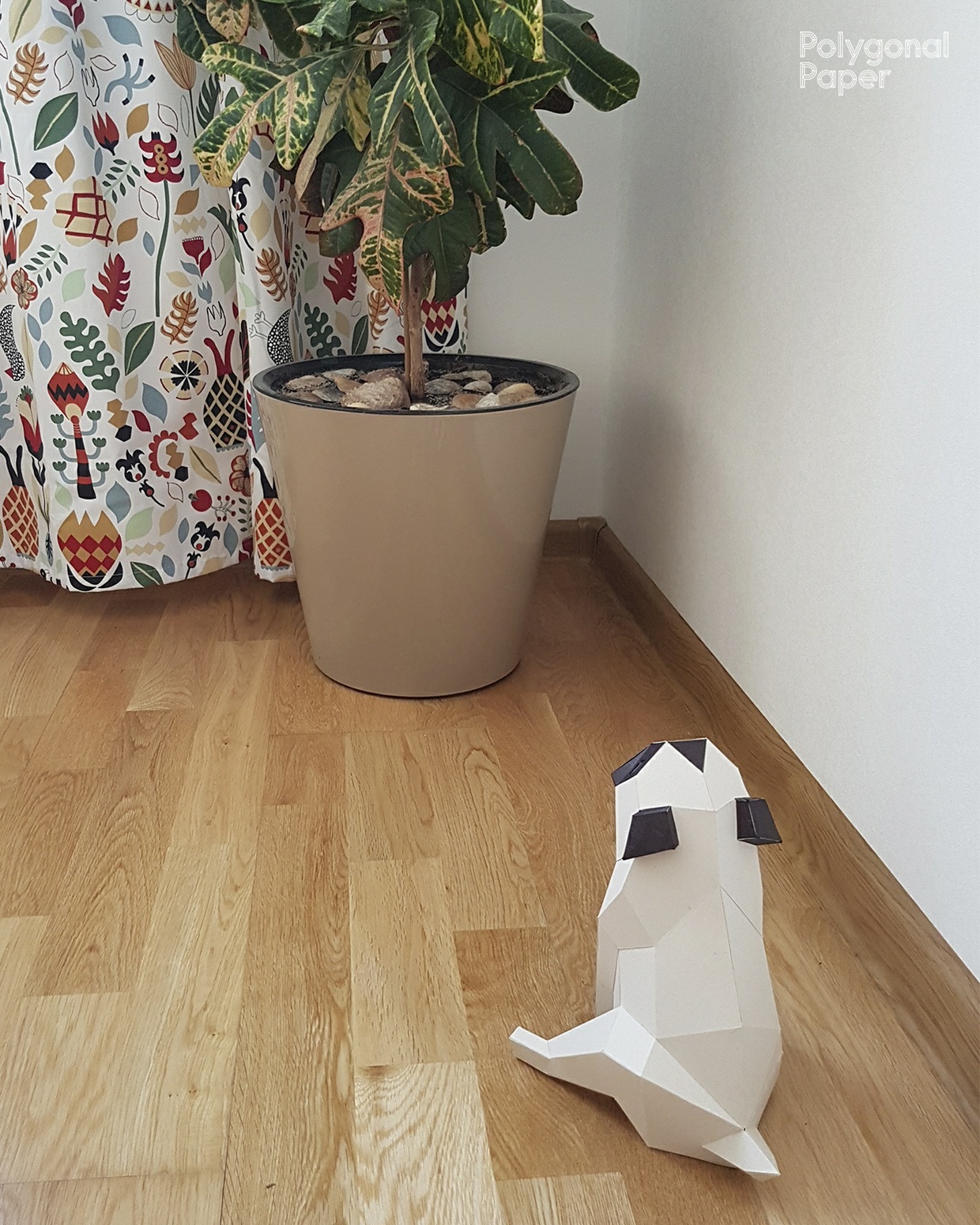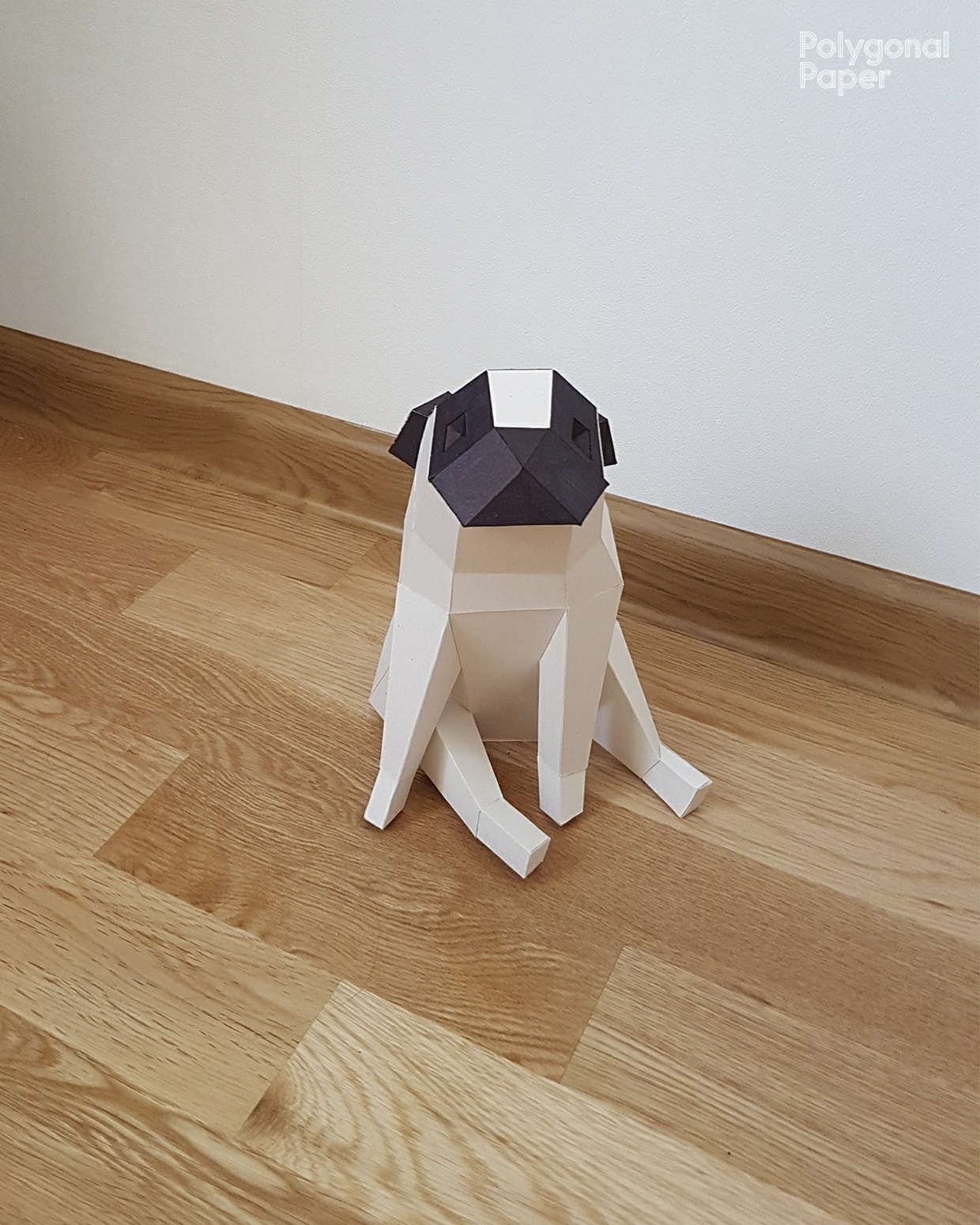 2D Pug Template RUS/ENG
RUS/ENGRUS
Мы знаем как можно сделать полигональную фигуру из бумаги и при этом чудесно провести время! Здесь вы можете купить чертёж и инструкцию для сборки мопса из бумаги (векторные файлы в формате PDF). 
Для сборки понадобится: 3 листа пастельной бумаги А4, канцелярский нож, тюбик клея, чёрный маркер, линейка, поверхность для резки (например кусок старого линолеума, стекло или кухонная разделочная доска).
Время сборки: 3-5 часов.
Размер модели: 200 мм * 140 мм * 180 мм.
Не откладывайте, заведите собаку сейчас! Чертежи и инструкции подготовлены так, чтобы собрать модель смог любой взрослый человек. Однако если вы никогда не делали скульптуры из бумаги, лучше распечатайте чертёж на бумаге формата А3 в масштабе 140% - так собирать намного удобнее.
Видео-урок по сборке подобной модели: hhttps://
vimeo.com/157680893
Файл не для коммерческого использования. Пишите нам:
[email protected]
Дизайнер: Рим Шамсин.
ENG
We know how to make the assembly of polygonal models enjoyable! Here you can buy the files for making the pug from paper. You will receive the 2d template, which you can print on paper size A4 (210× 297 mm).
Included in the file are detailed English instructions, where you will find useful tips on the choice of materials.
You will need for work: 3 sheets of pastel paper, permanent black marker, a cutter, glue, a ruler, a surface for cutting.
Assembled model size: 200 mm * 140 mm * 180 mm.
If you have never made something out of paper, it is not a problem! The creative process of gluing is very simple! But if you are not sure of your abilities, we advise you to increase the scale to 140% when sending a file to print, and to print it on A3 sheets. So the assembly will be much easier. 
File is for PERSONAL use only and not for commercial use.
Please feel free to contact us
[email protected]
Designer: Rim Shamsin
You'll get a 2.0MB .ZIP file.
More products from Polygonal Paper