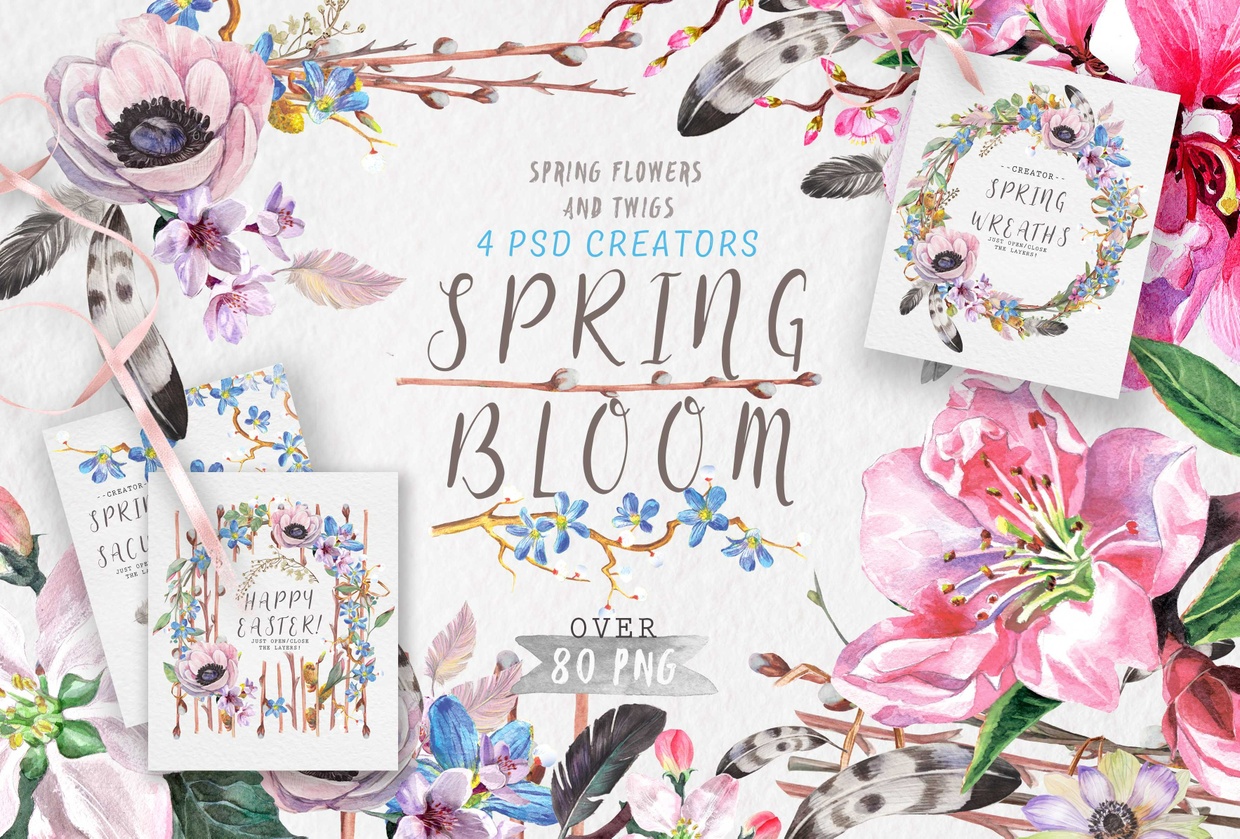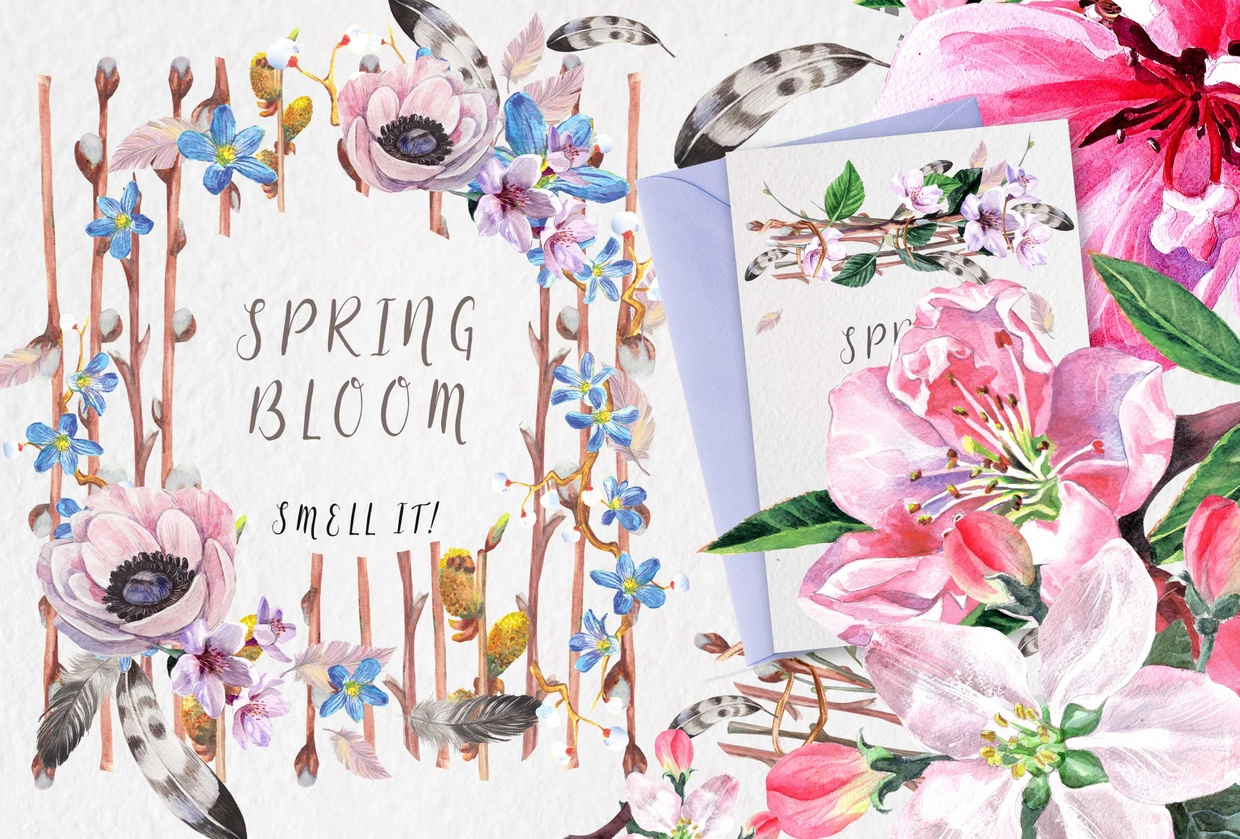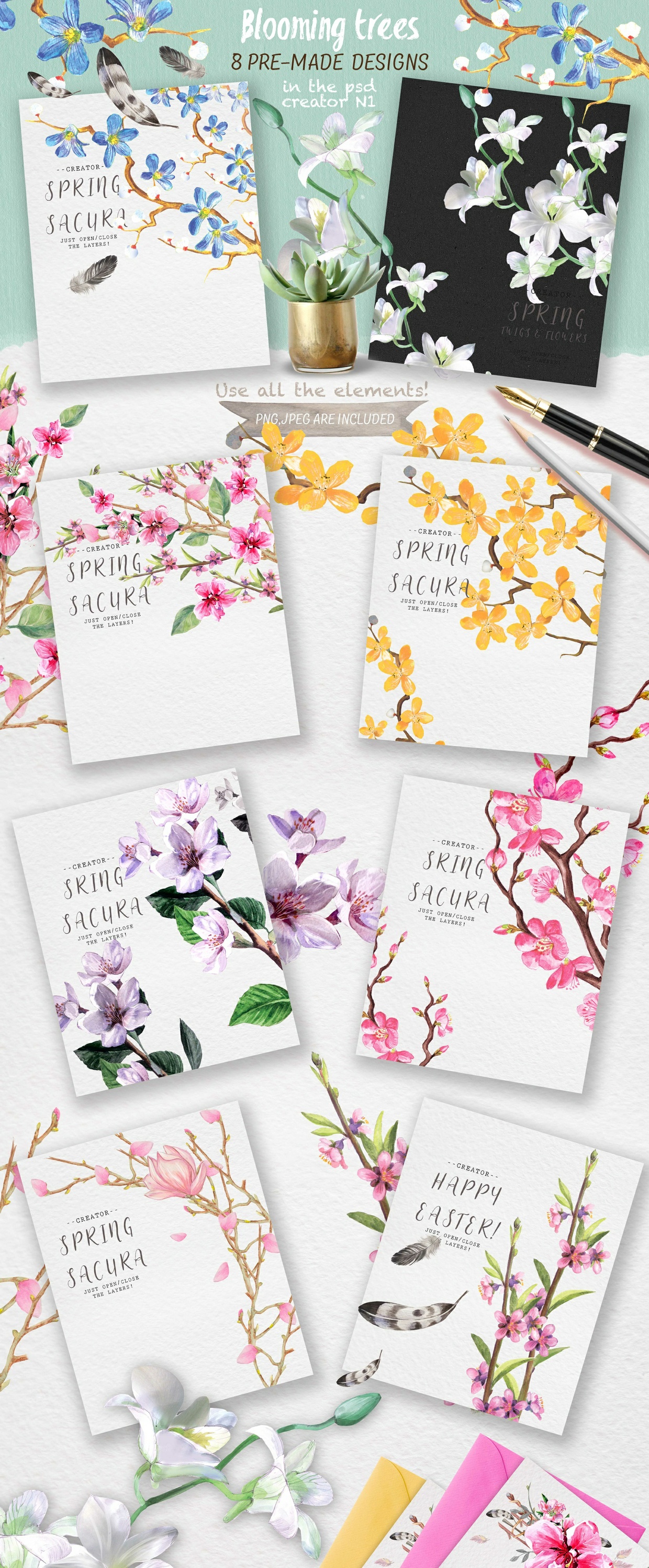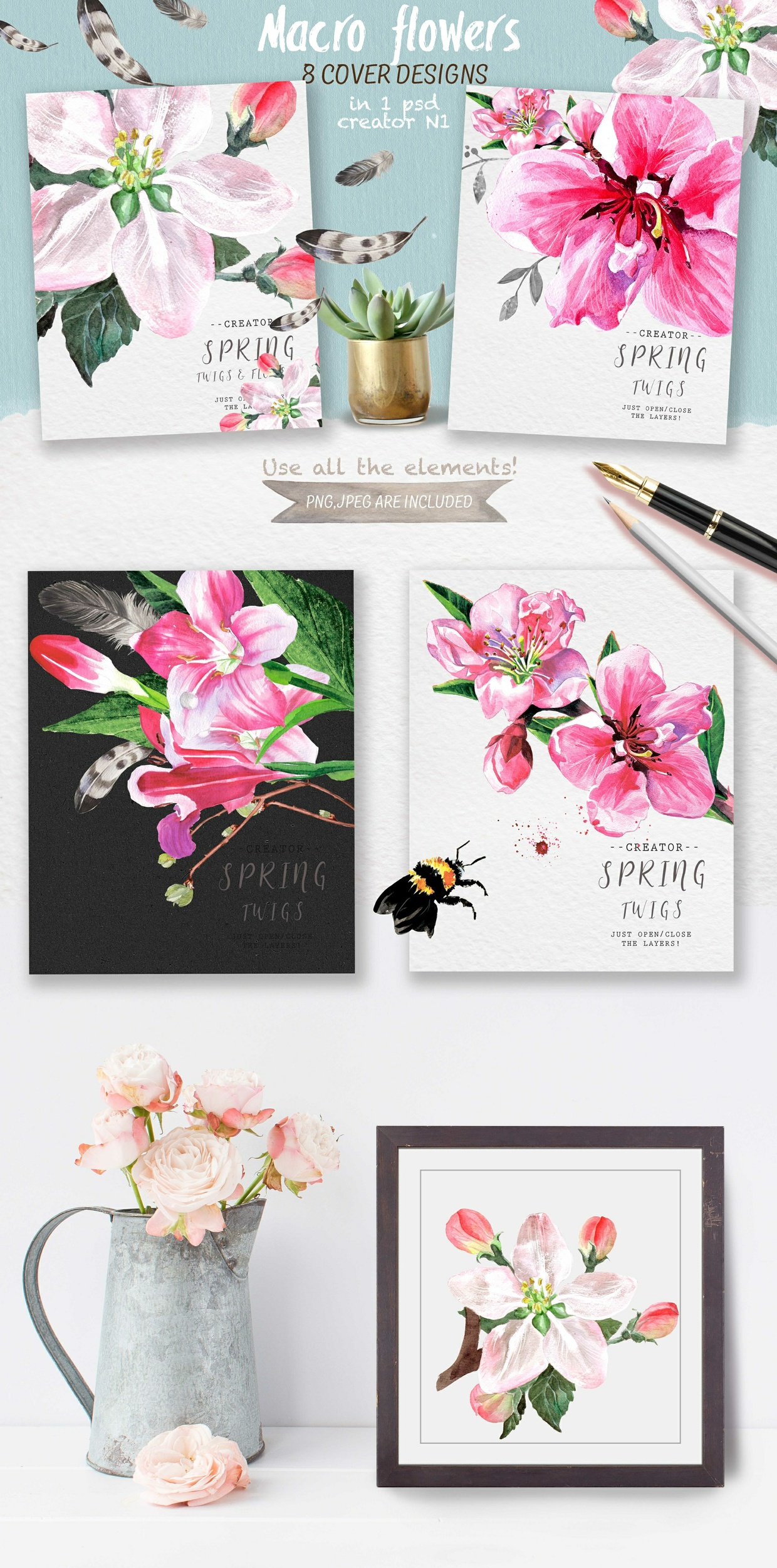 "Spring bloom " set 80 png
—What include?—
over 12 bouquets,
10 wreaths , over 15  decorative frames, 14 ready-made cover designs, 4 creators psd
Folders:
Spring frame creator 
2480x2963 px psd
6 png, jpeg
template creator psd 
2480x2963 px
12 png,11 jpeg
wreaths creator psd
2480x2963 px
10png
10jpeg
invites & cover folder:
sakura creator 2295 × 2844px
10png, 9 jpeg
spring flower creator 2295 × 2844px
4 jpeg, 
10 flowers  3500 x 2550 px 
15 twigs
What in the layers:
feather, apricot,  blue branch,  flowers, floral frame  apple, peach , 
greater celandine,  fruit flowers, sakura, blue branch, japanise sakura, yellow branch, twig
 * Most of my product sets are packed with many different graphics, so in some instances you will be
able to create several different commercial projects from just one set, without needing to purchase
an Extended License. But if you would like to use the same graphic within the set for several different
commercial projects,  then the additional Extended License is required.
—————————————————————————————————————————————————————-
NOTE!!!!!After purchase you will get the main zip files with pdf where you can find all the links from this deal.Dropbox limits web downloads to files that are less than 1Gb in size. So all the items I had splitted at the several packs. To download the file, you will need to use the Desktop or Mobile application to sync the file onto their device.
Subscribe me on my website to get news of my new products,sales and  FREEBIES
If you run into any problems or need any help, please let me know. As always, I'm happy to help! :)
With love, Alisa /Mikibith-art/!
website:
http://www.mikibith.net
You'll get a 2.1MB .ZIP file.
More products from Mikibith