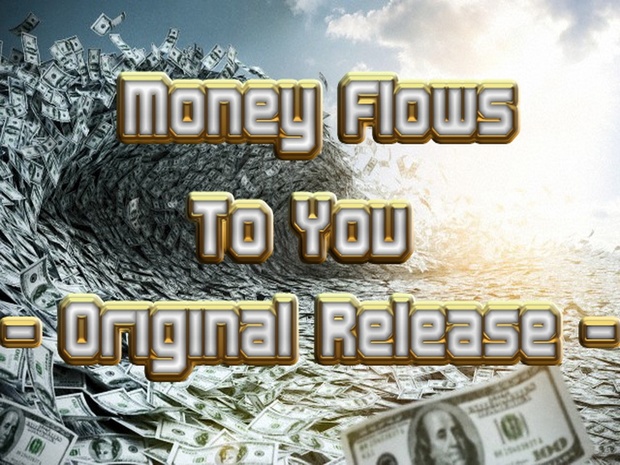 Money Flows To You (Original Release) Mind Movie
Watch it on YouTube:
https://www.youtube.com/watch?v=LM4lm0x2PFs
Alternative download link: 
https://gum.co/NFAR
Money Flows To You (Original Release) is the first in a Subliminal Series. The Subliminal Messages Video Series is aimed at living Mindful and Empowered Lives.
Money Flows To You (Original Release) doesn't address the deeper sociological issues concerning the economy and ultimately the meaning of money and value.
Money may not be your core value, but the impact it has on what you value in your life is important. For example if you value your family, then think about what having more money can do for your family.
Money Flows To You (Original Release) is meant to dispel and help you neutralize poverty programming. We all deserve to live prosperous lives and I hope this helps you attract the money and wealth you need to live a fuller and more nourished existence.
VERY IMPORTANT: Every movie CAN be converted in ANY desired media format (especially for Apple products), by request and FREE OF CHARGE, if you send me an email at
[email protected]
or here on Sellfy. Please specify the devices you want your movie to run on and the name of purchased movies you want to be converted.
WARNING: By purchasing content from here you agree not to leak/re-sell the content.
◘AVI FORMAT
◘12 MINUTES
◘DIGITAL DOWNLOAD
You'll get 1 file (638.1MB)
More products from 4wingStudios