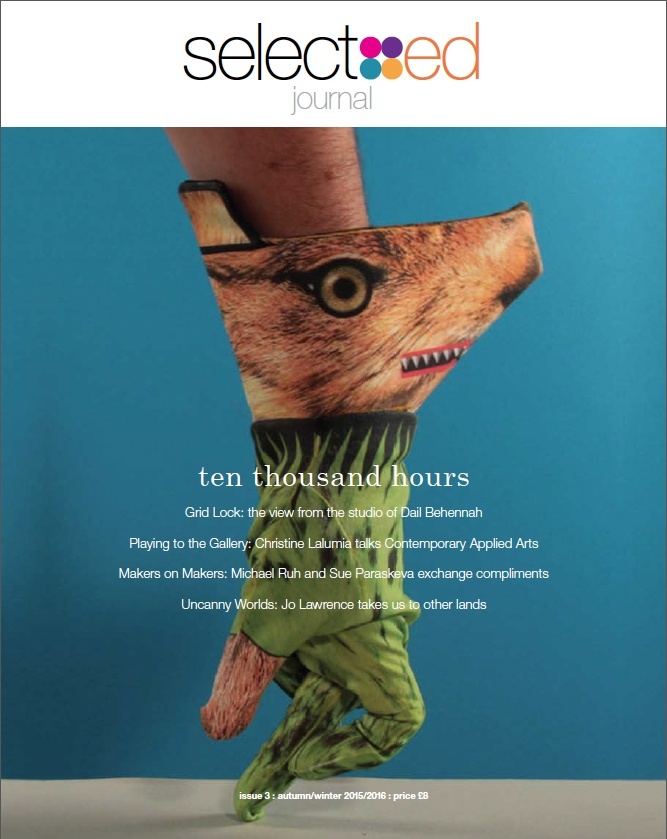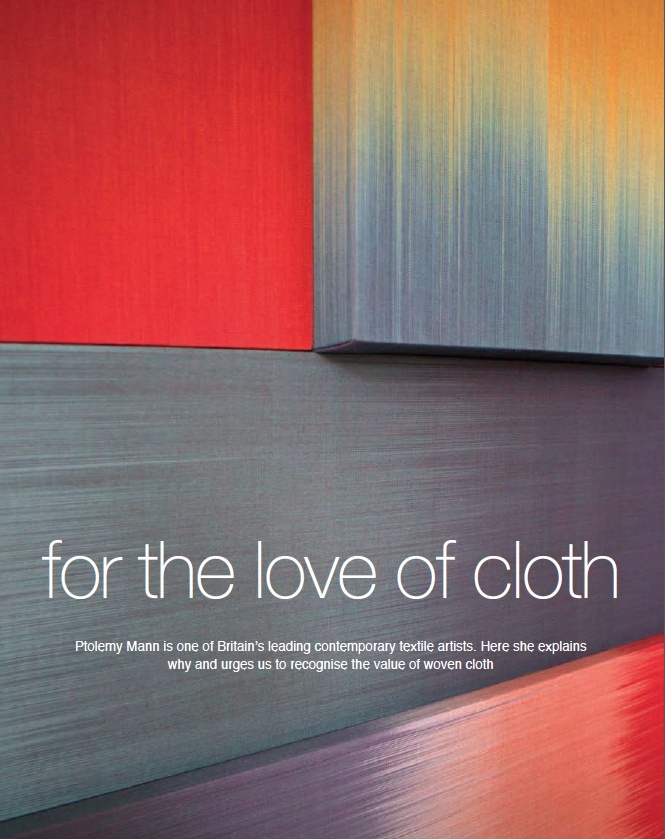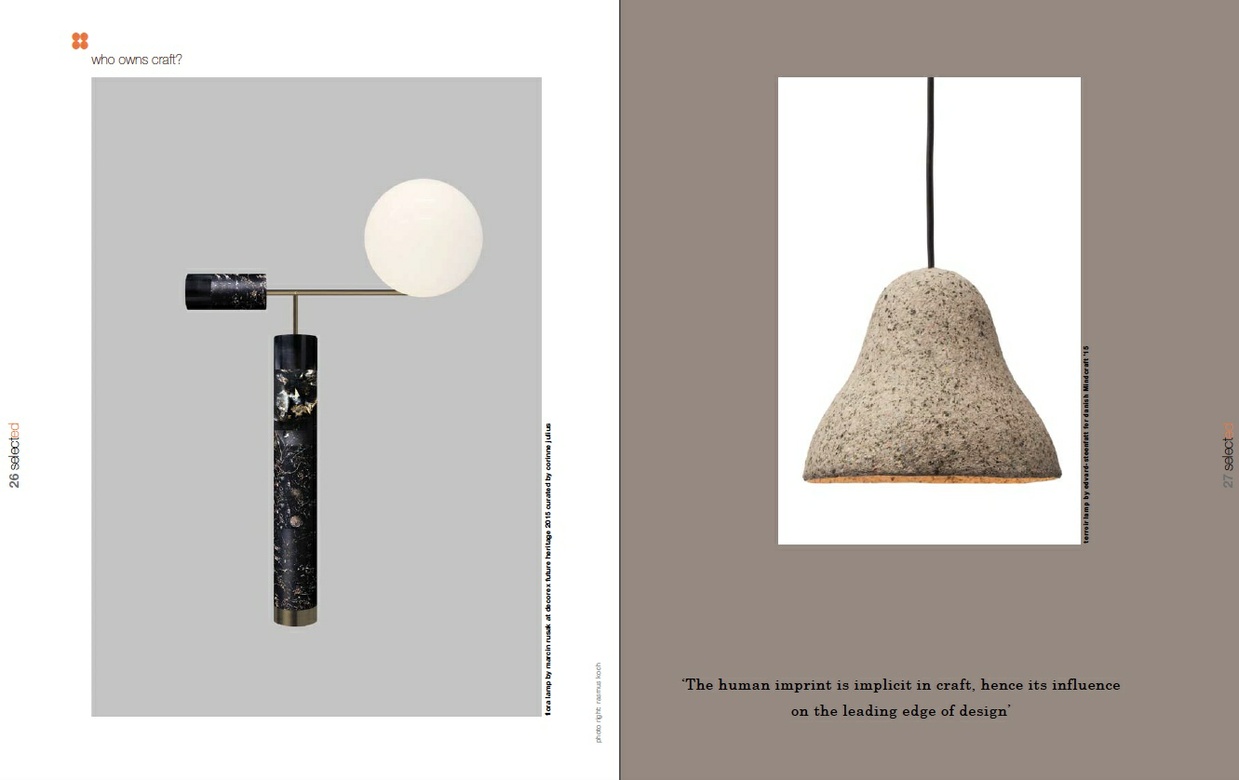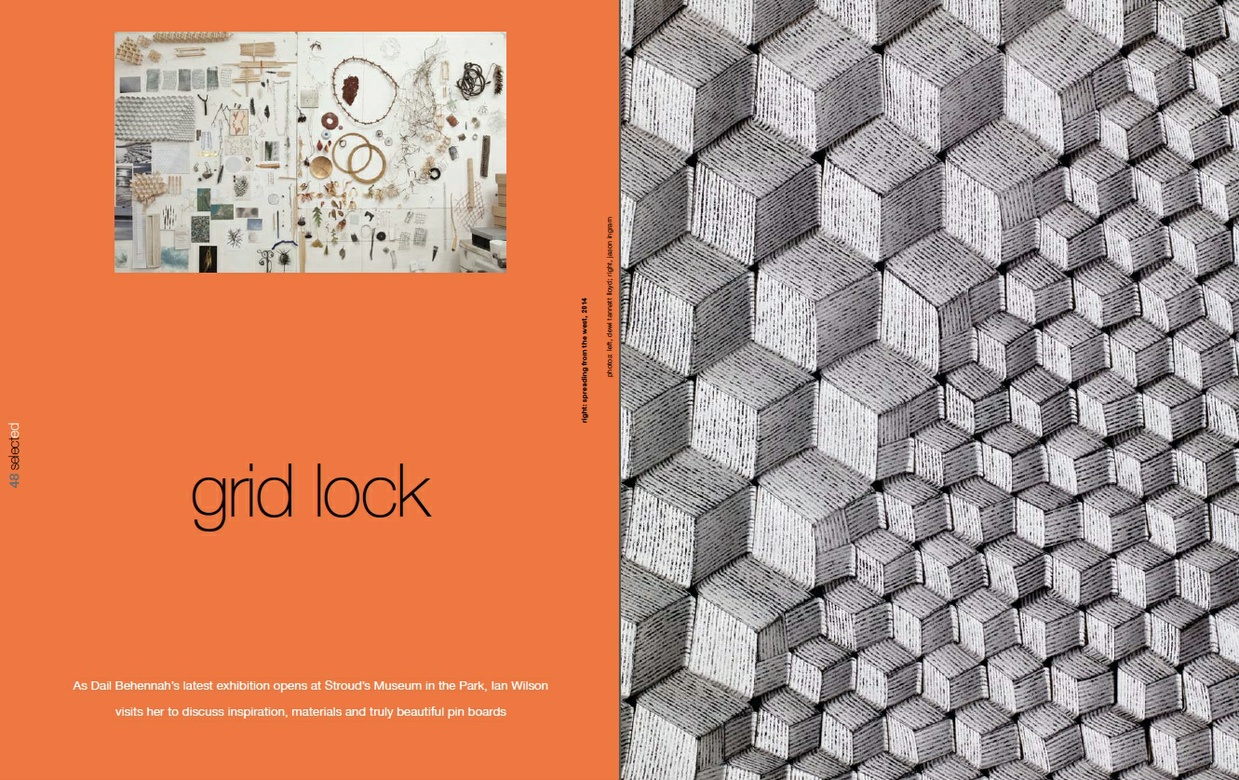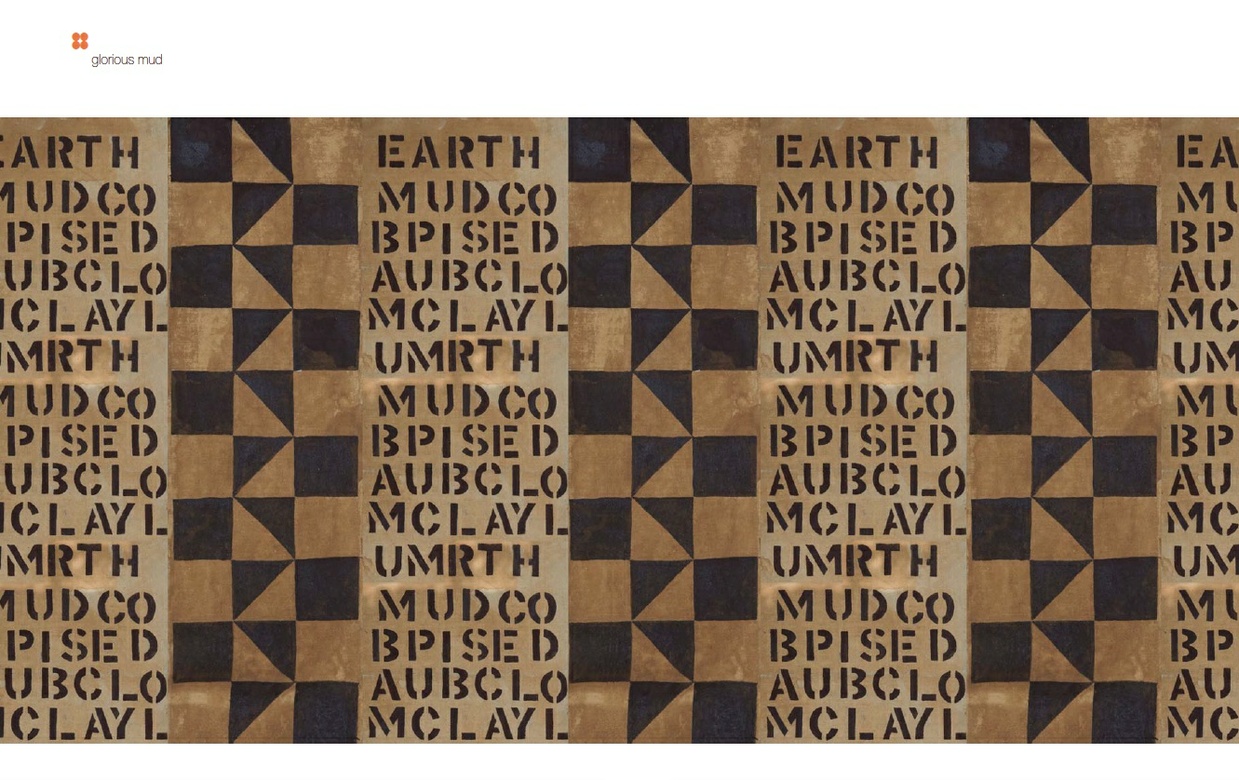 Selected autumn/winter 15 issue 3: 10,000 hours
As well as bringing you news, insights and visual delight, we also want to stimulate debate.

In this issue, Corinne Julius asks 'Who owns Craft?' now the word has been appropriated by the design world and the luxury brands; weaver Ptolemy Mann makes the case for woven textiles as art and Christine Lalumia, Executive Director of Contemporary Applied Arts, discusses the role of galleries and the impact of the current popularity of craft. We don't promise to provide answers, but we do promise to provoke and entertain.

Artists featured in this issue range from established names such as Dail Behennah, whose latest exhibition opens at Stroud's Museum in the Park in October, glass artists Michael Ruh and Peter Layton and potter Sue Paraskeva, to newer artists like Laura Youngson Coll, creator of leather flowers so real that you are compelled to stop and smell; and Jo Lawrence, maker of strange and wondrous animated films.
You'll get a 5.0MB .PDF file.
More products from SITselect