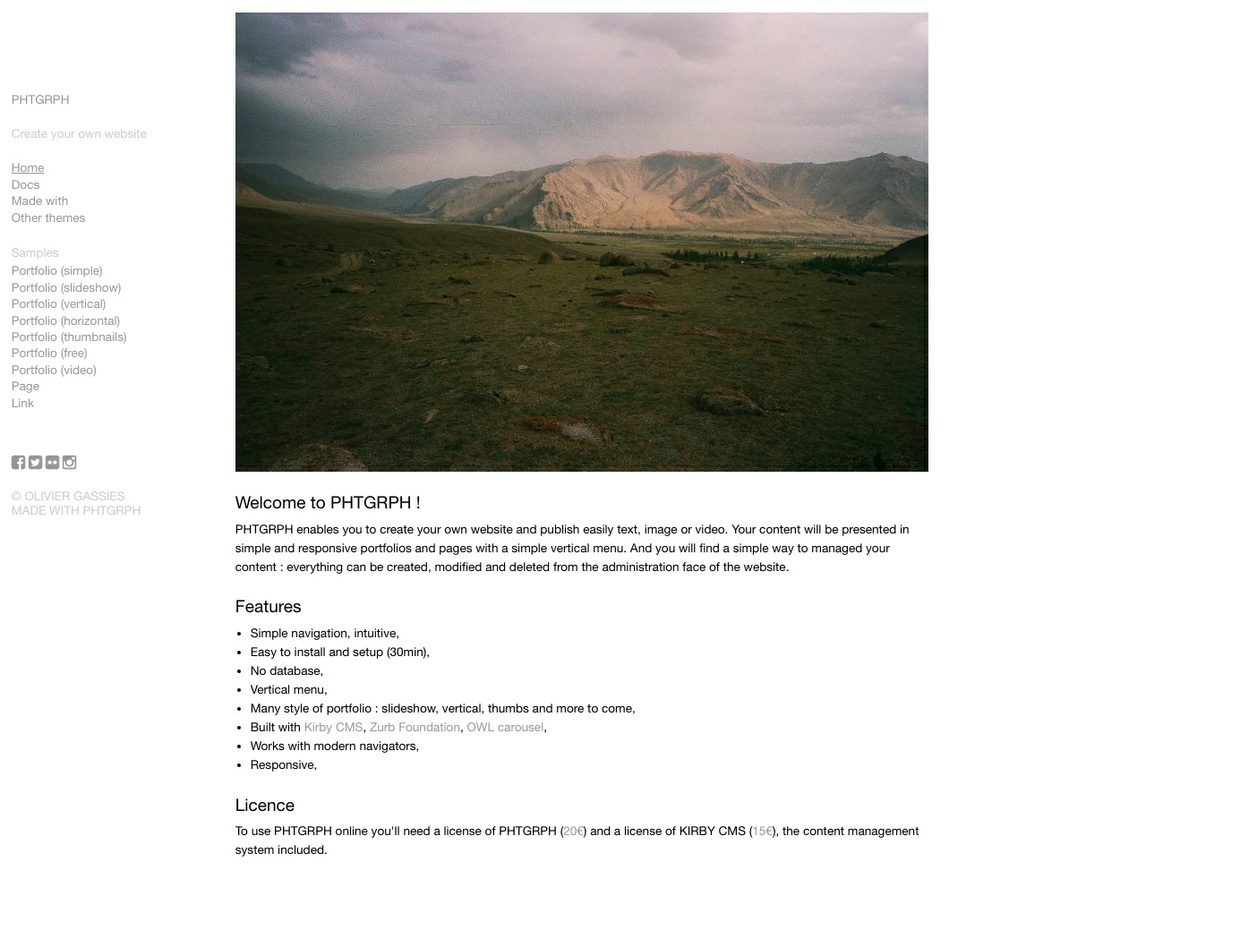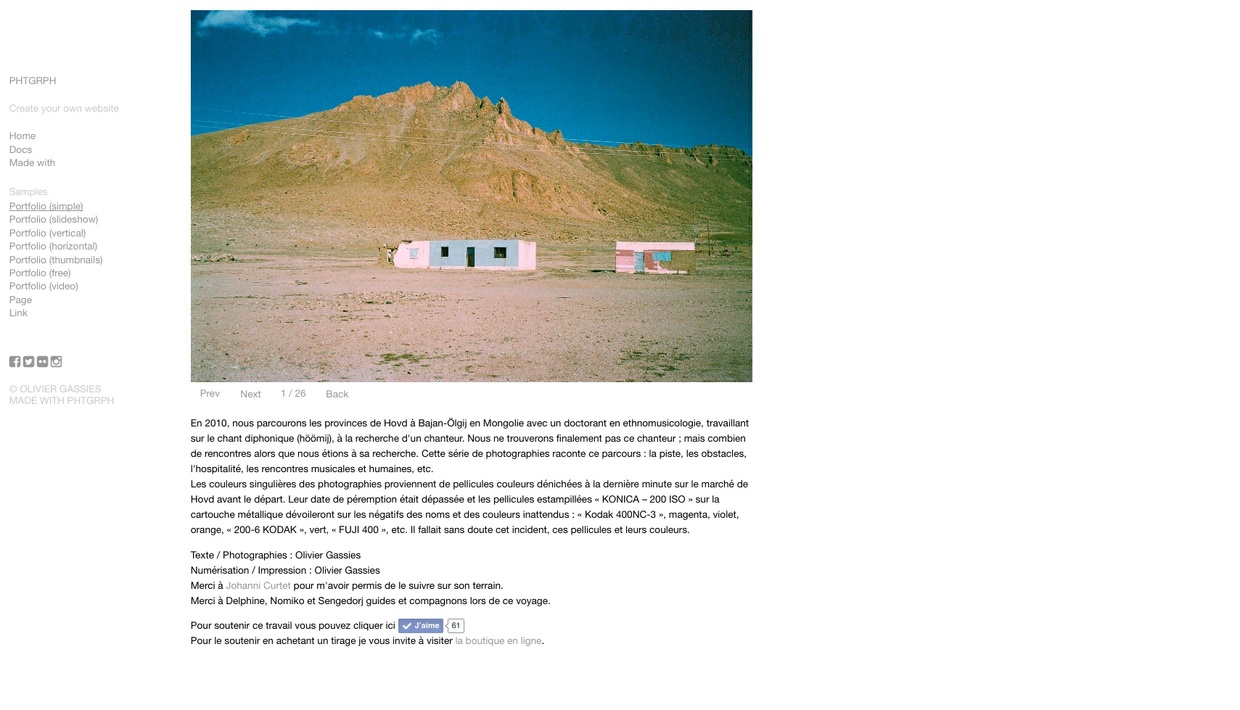 PHTGRPH theme for Kirby cms
PHTGRPH enables you to create your own website and publish easily different types of contents (text, image or video). Your contents will be displayed in simple and responsive portfolios and pages. And you will discover a simple way to manage your contents: everything can be created, modified and deleted from a unique place: the administration interface of the website.
Features
-Simple navigation, intuitive,
-Easy to install and setup (30min),
-No database,
-Many options and pages,
-Built with Kirby CMS, Zurb Foundation and OWL carousel,
-Works with modern navigators,
-Responsive.
Demo

http://phtgrph.oliviergassies.fr/
Installation

http://phtgrph.oliviergassies.fr/documentation
Made with PHTGRPH

http://armandlesecq.com/
http://www.leozarka.com
http://www.baptisteledebt.eu
http://www.delphinedeshayes.com
http://www.yohandumas.com
http://www.noerpel.net
http://www.oliviergassies.fr
wvGG
€20
57003f7f9d29c92b4d00b565
You'll get a 3.2MB .ZIP file.