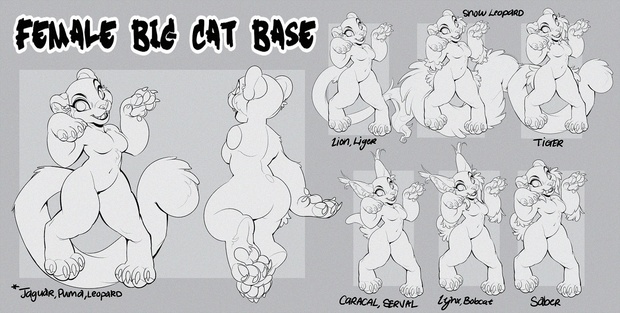 Mega Big Cat Base Pack
Here's the pack for my feline base you all have been asking me about! You can make pretty much whatever species of big cat you'd like with this base due to the edits it's equipped with. This is PWYW with a minimum of $35 for this pack. For those of you looking to make a profit off this base, please consider an additional tip on top of your purchase! You can change it in the price or toss me a few bucks on my ko-fi page: 
https://www.ko-fi.com/sogaykingu
 All I ask: - That you credit me for the lines, consider a tip for your profits made with this base! Thank you!
You'll get 1 file (5.0MB)
More products from Vani Designs