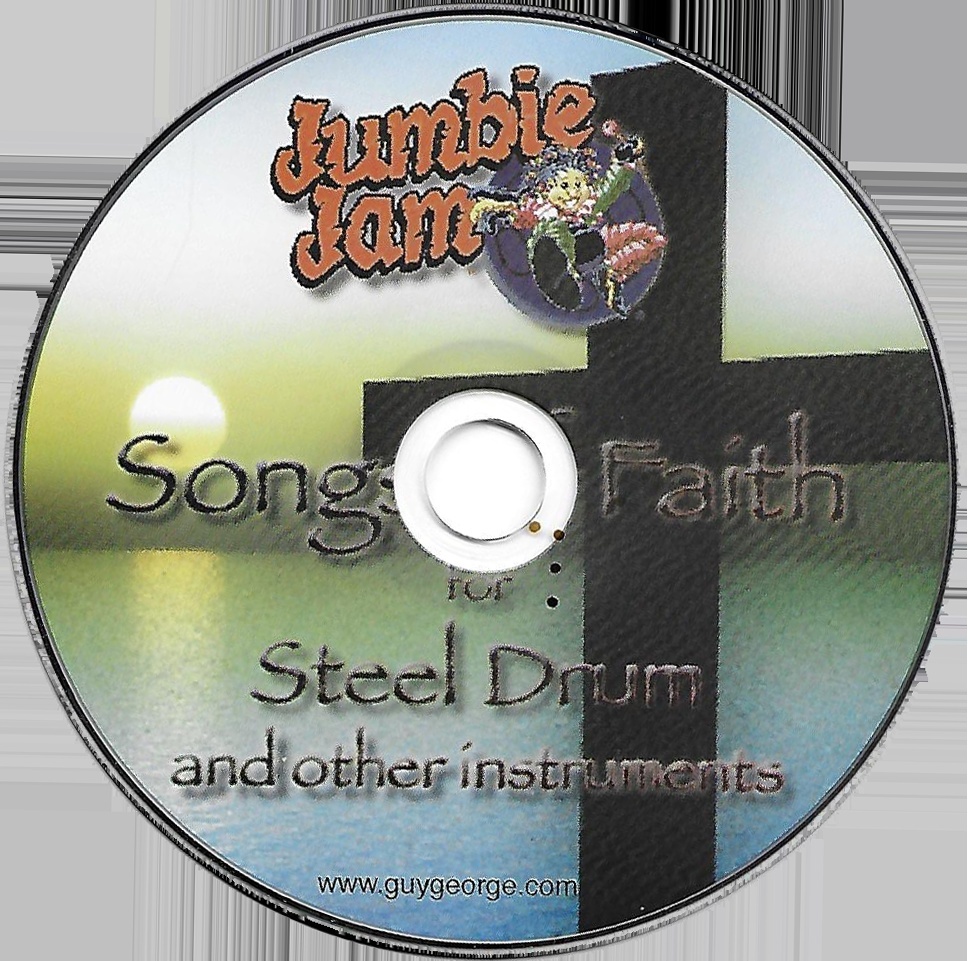 Jumbie Jam Series Songs Of Faith for Steel Drum
The Jumbie Jam Songs Of Faith CD includes "Abide With Me", "Amazing Grace", "Beautiful Savior", "Halle, Halle, Hallelujah", "Holy, Holy, Holy", "I Feel Like Traveling On", "Jesus Loves Me", and "Shall We Gather At the River". Each song includes a full backing track, a melody track, a harmony track, a chord back up track, and a bass line track.
You'll get a 65.2MB .ZIP file.