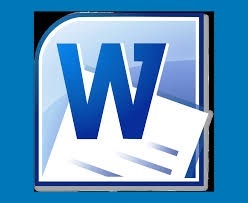 PSY 303 Week 3 Quiz, SOLVED
PSY 303 Week 3 Quiz, SOLVED

1. According to the National Sleep Foundation, approximately ____% of the U.S. population experiences the symptoms of insomnia disorder at some point in a given year, even if they may not qualify for a formal diagnosis of a sleep disorder. 2. What is the main difference between Binge Eating Disorder and Bulimia Nervosa? 3. According to the textbook, an individual suffering from bulimia nervosa will often binge on upwards of _________ calories in a single sitting, an amount approximately equivalent to eating six McDonalds Big Mac sandwiches in one meal 4. If an individual with bulimia purges they are 5. One of the diagnostic criteria for anorexia nervosa is a refusal to maintain a body weight at or above a minimally normal weight for one's age and height. This is currently considered a failure to maintain at least ____% of "normal" body weight. 6. __________is not considered a paraphilic disorder because it is not primarily a sexual act. 7. The DSM-5 defines ___________________ as exposing one's genitals to a stranger, sometimes accompanied by masturbation. 8. Which of the following was not a criticism of the Paraphilias Subworkgroup's proposed revisions to paraphilias? 9. According to the DSM-5, ____________________ can be diagnosed when there is involuntary contraction of the perineal muscles surrounding the front part of the vagina whenever penetration of the vagina is attempted. 10. Which of the following strategies has been found to be effective in the treatment of bulimia nervosa, by focusing on the individual's current relationships with a specific focus on the family?
You'll get a 105.2KB .DOCX file.
More products from COLOSEC SOLUTIONS