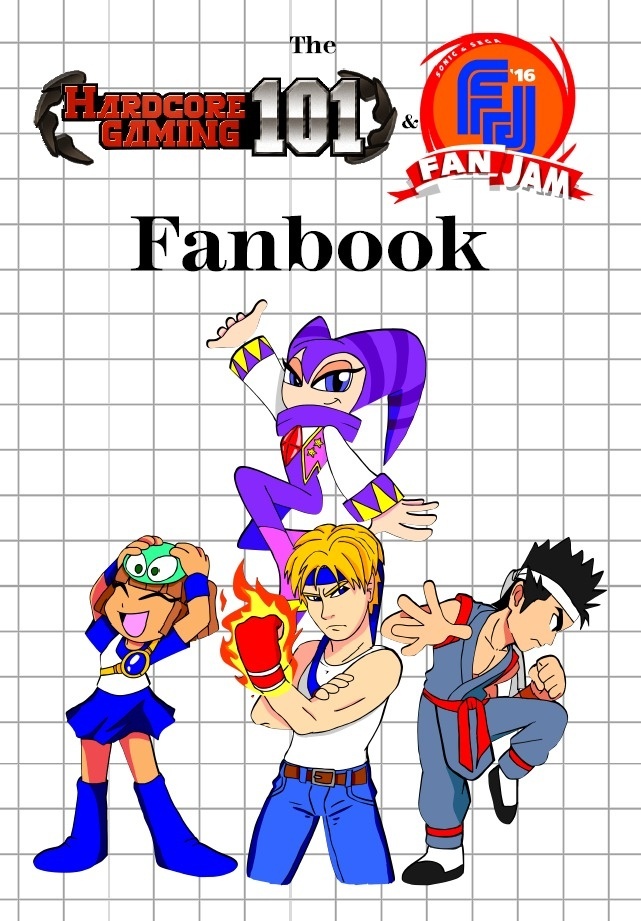 The Hardcore Gaming 101 and Sonic & Sega Fan Jam 2016 Fanbook
Produced in conjunction with the website SEGABits for the Sonic & Sega Fan Jam 2016 convention, this book introduces many of Sega's most beloved series, including Streets of Rage, Sakura Wars, ToeJam & Earl, NiGHTS, Puyo Puyo, and Virtua Fighter. Also included are reviews of two games for true Sega fans: Segata Sanshiro Shinken Yuugi, the Saturn minigame collection starring Sega's ultra manly spokesman, and Segagaga, the Dreamcast simulation game where you attempt to run Sega as a company to save the realm of video gaming! Also included are reviews of three lesser known Master System games: Ghost House, Maze Hunter 3D, and Kenseiden.
wW3h
$2.99
50bc006051b6610a300e97a7
You'll get a 69.5MB .PDF file.