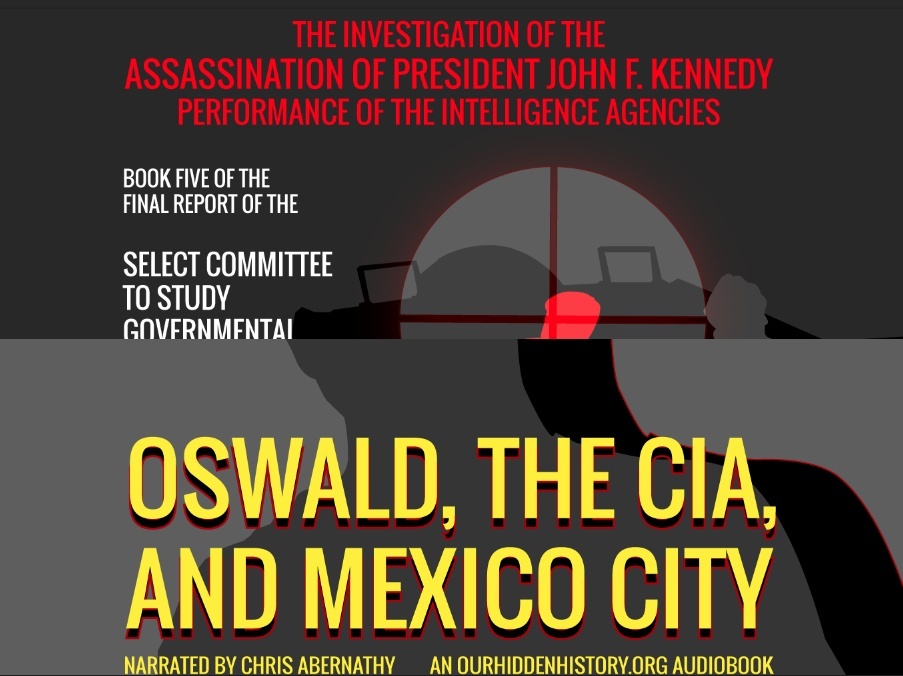 Our Hidden History Two-pack
13 Hours of audio
The Church Committee: Investigation of the Assassination of John F. Kennedy
5.5+ Hours
https://sellfy.com/p/W0SG/
PLUS
Oswald, the CIA, and Mexico City aka the Lopez Report
7.5+ Hours 
https://sellfy.com/p/7GH7/
Our Hidden History
==================
Our Hidden History is an exploration of the Hidden History of the United States and the world. Our Hidden History produces audio book versions of historical primary documents from the Cold War to today. Our recent focus has been to create audio books from the Church Committee's Final Reports for the 40th Anniversary of the Committee.
Check out Our Hidden History at
http://ourhiddenhistory.org
YouTube:
https://www.youtube.com/channel/UCbfzszfxZr4qmeZjZ_3R_Pw
Facebook:
https://www.facebook.com/OurHiddenHistory
The Recordings
==============
These audio recordings were narrated by Chris Abernathy for Our Hidden History. The Church Committee Reports are in the Public Domain. The recordings are copyright Our Hidden History.
For similar recordings, visit
http://ourhiddenhistory.org
You'll get a 810.6MB .ZIP file.