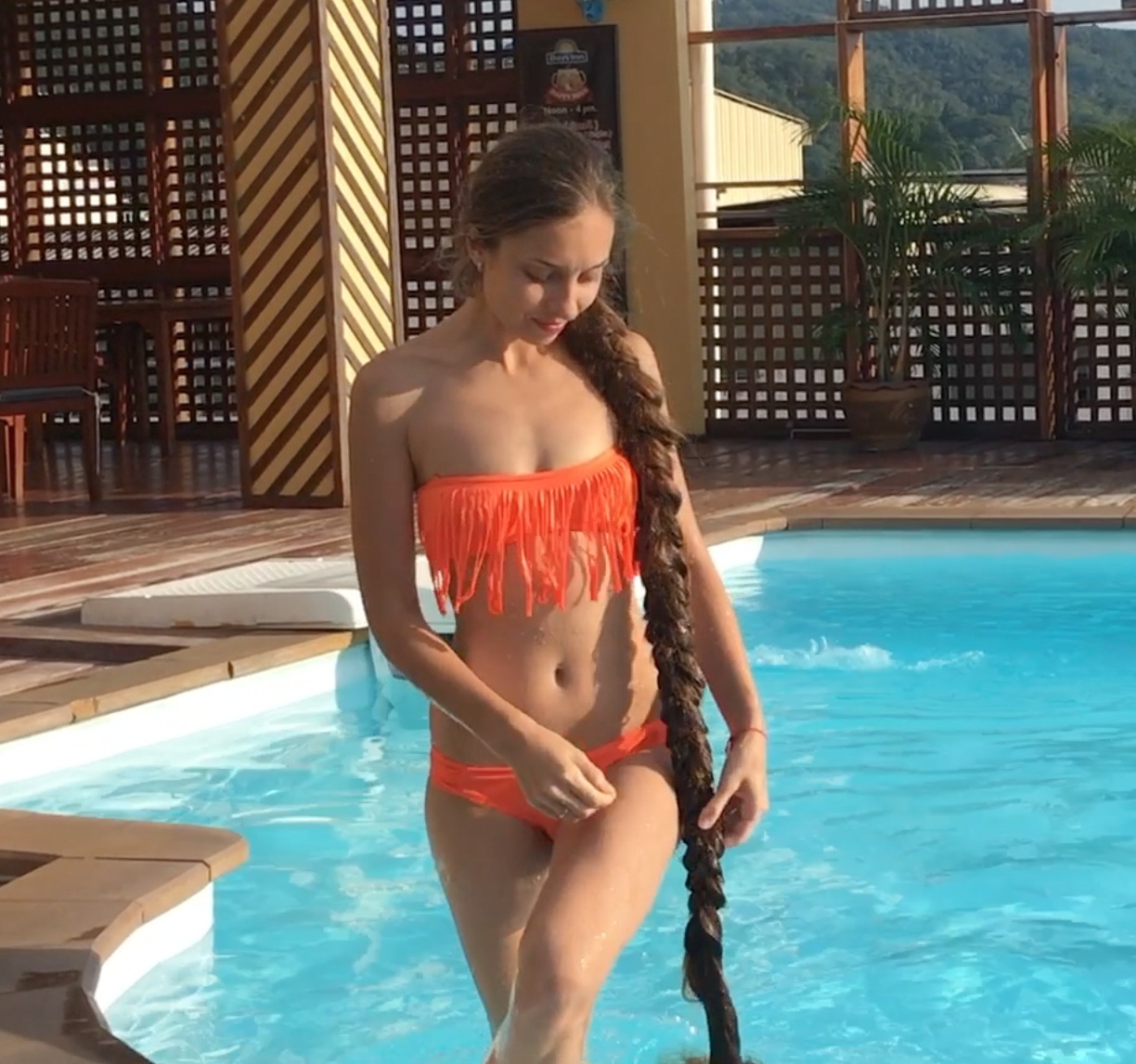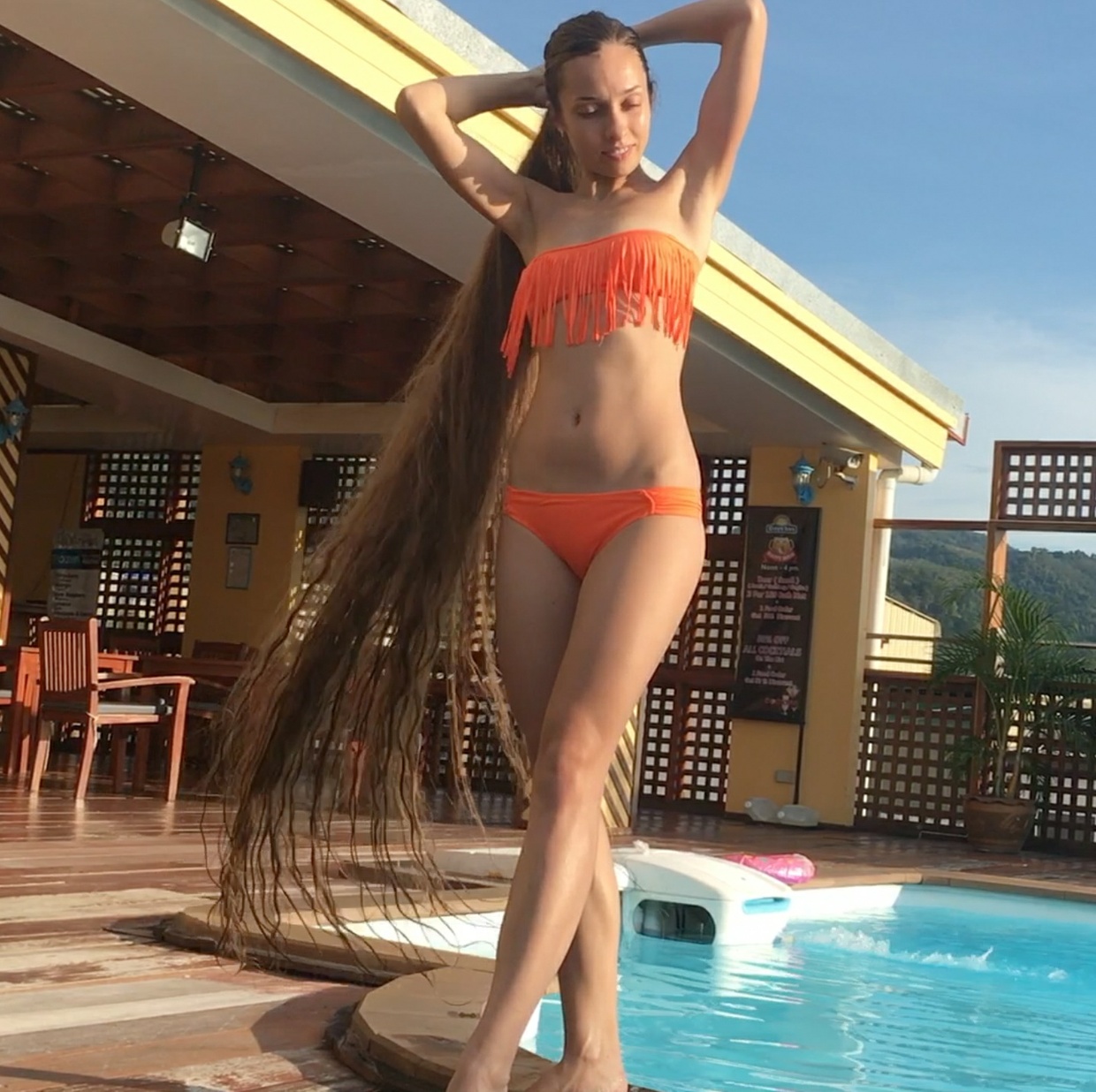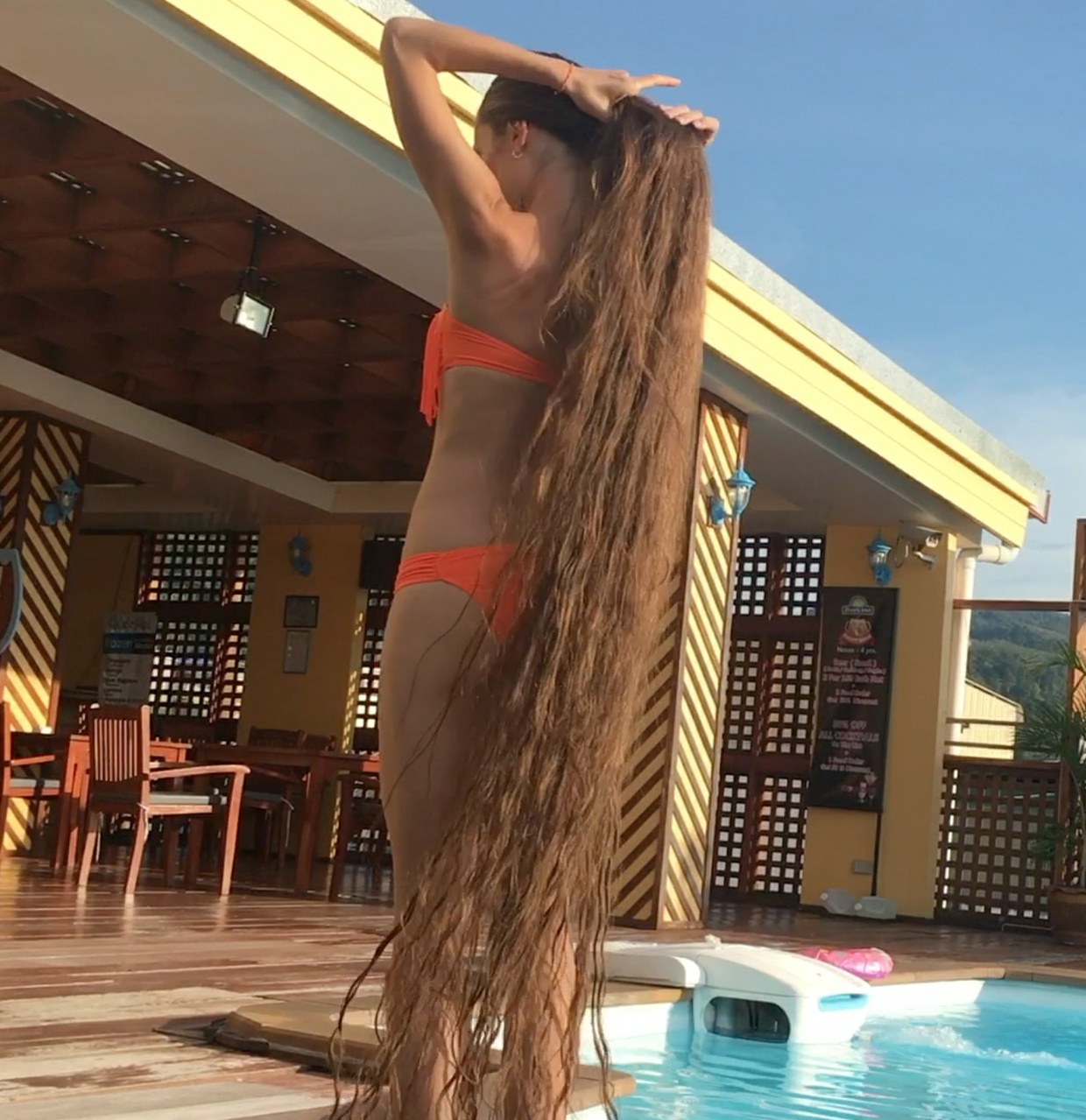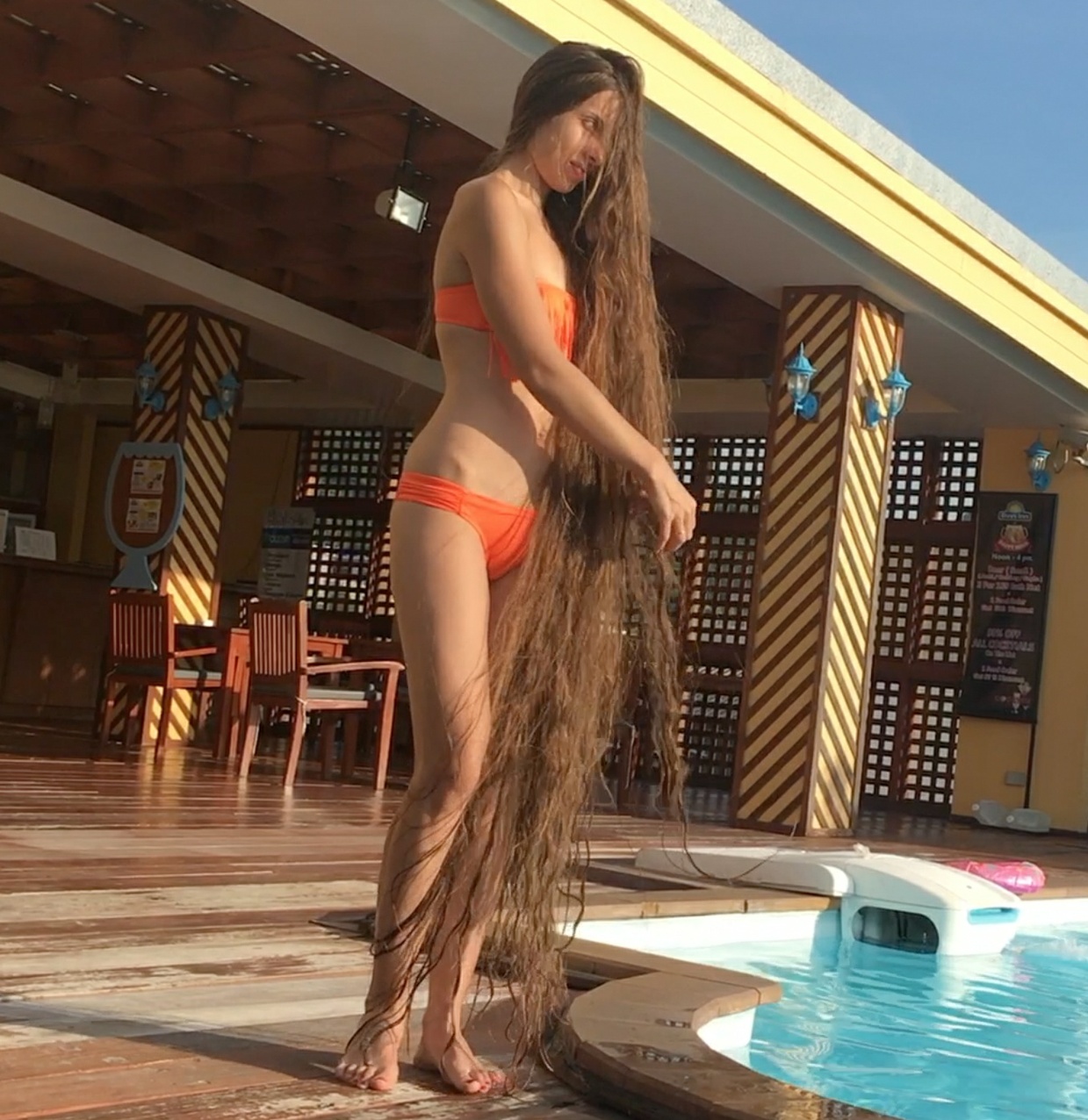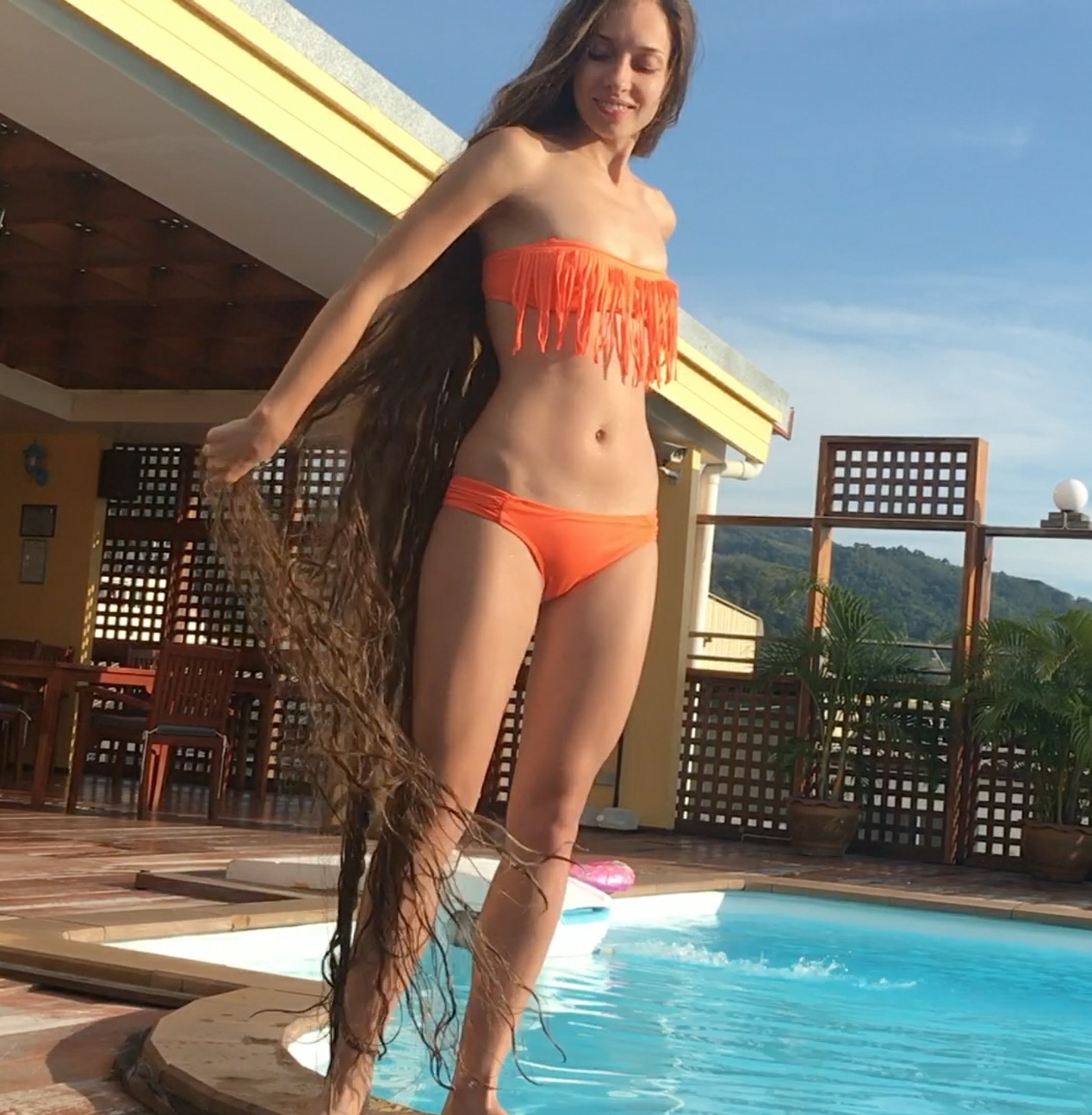 VIDEO - Wet hair by the pool
Preview: 
https://www.youtube.com/watch?v=kP9dhpIu-aE
Alena is such a goddess! A truly beautiful, Ukrainian woman with incredible hair!
She is a multiple long hair contest winner, and both her and her hair is so beautiful that it is hard to believe your own eyes when you see her.
She is in a vacation, swimming and enjoying the warm, clean water in the pool, rising up from the pool, showing her amazing looks and her super thick and massive, heavy braid.
She takes her braid out so her hair is loose, and that´s when the real action starts!
She whips her hair back and forth, from side to side and swings it around, and she also does some "long hair dance" and other great long hair movements, that only girls and women with very long hair can do!
Even though her hair is super thick and super long, it actually dries a lot while she does this video, so you don´t only get to see the drying of her hair and a lot of wet hair play, you also get to see her playing with half-dried, amazing hair, making handheld ponytails in addition to all that amazing long hair play!
This video includes super long and thick wet hair play and display, long hair "dancing", long wet hair swinging and swaying, long hair whipping, a braid and undoing of the braid (wet), long braid in water (short scene), long hair drying and more.
This video is over 10 minutes in length.
If you buy this video within the first 24 hours, you will get a discount of 20%!
Discount code: discount
You'll get a 1.4GB .MP4 file.
More products from RealRapunzels