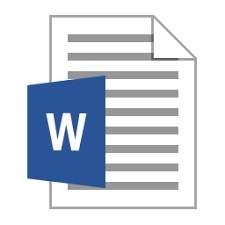 This discussion assignment engages you with inter-active critical thinking on the subjec
This discussion assignment engages you with inter-active critical thinking on the subject of developing a comprehensive mission statement and its effectiveness in achieving organizational success.  As you participate in future discussions within your organization on the critical process of developing mission statements, this exercise will help to develop your skill set.

Upon completion of this assignment you should be able to: 

·         Analyze a business situation from multiple perspectives.

·         Explain key concepts related to strategic management, including the concept of competitive advantage.

Resources

·         Textbook: Strategic Management: A Competitive Advantage Approach (ISBN0-13-344479-1)

Instructions

1.       Review Chapter 2 and table 1-2 on page 18, "Seventeen Guidelines for the Strategic-Planning Process to be Effective" in our textbook.  Focus on competitive advantage in your review of this material.  (table 1-2 attached)

2.       Locate and review at least one of the references listed under Notes at the end of Chapter 2 through OCLS databases or find other sources to add to this discussion. (notes attached)

1.       Example:  Review John Pearce's article (Under Notes on page 57 of Chapter 2), "The Company Mission as a Strategic Tool," etc. 

2.       When researching OCLS databases, the key words, "mission statement" and "vision statement" will yield considerable results.  Incorporate the result of your research within your posting using the proper in-text citation and reference. 

3.       Respond to the following:

1.       Discuss why you think organizations that have a comprehensive mission statement tend to be high performers? 

2.       Does having a comprehensive mission cause high performance? 

3.       What causes a strong correlation? 

4.       How does broad management support in the development stage contribute to the ultimate success of an organization's mission?

 
You'll get a 34.2KB .DOCX file.