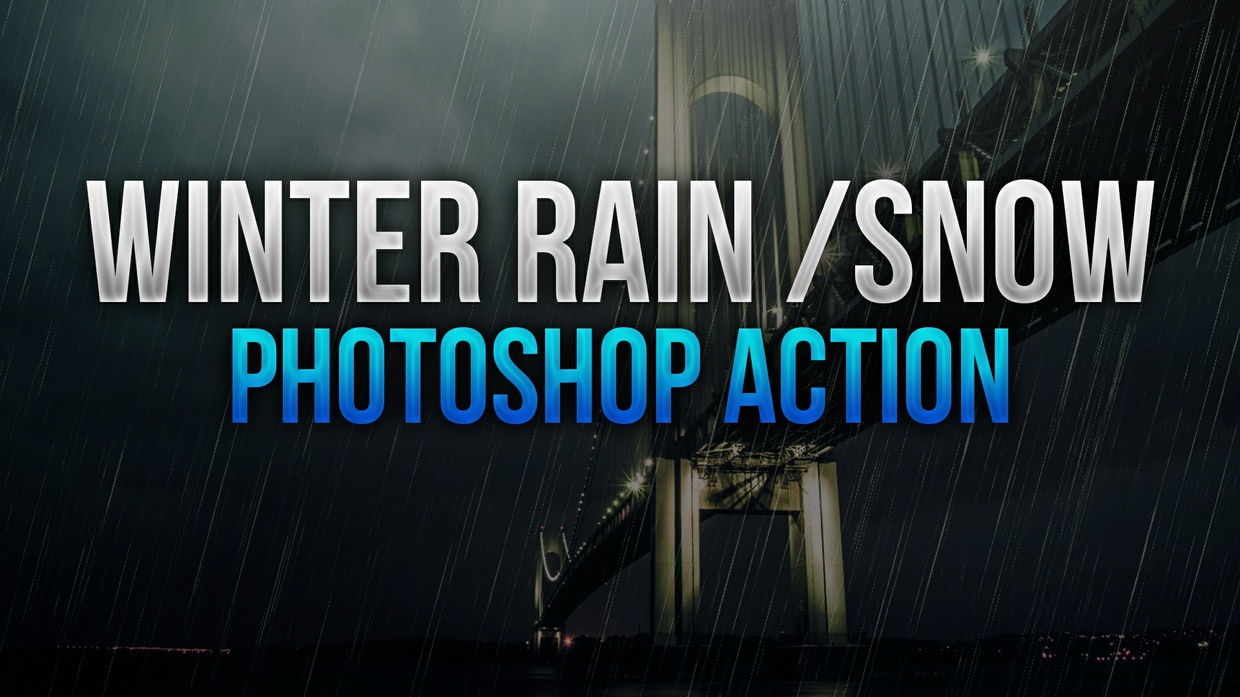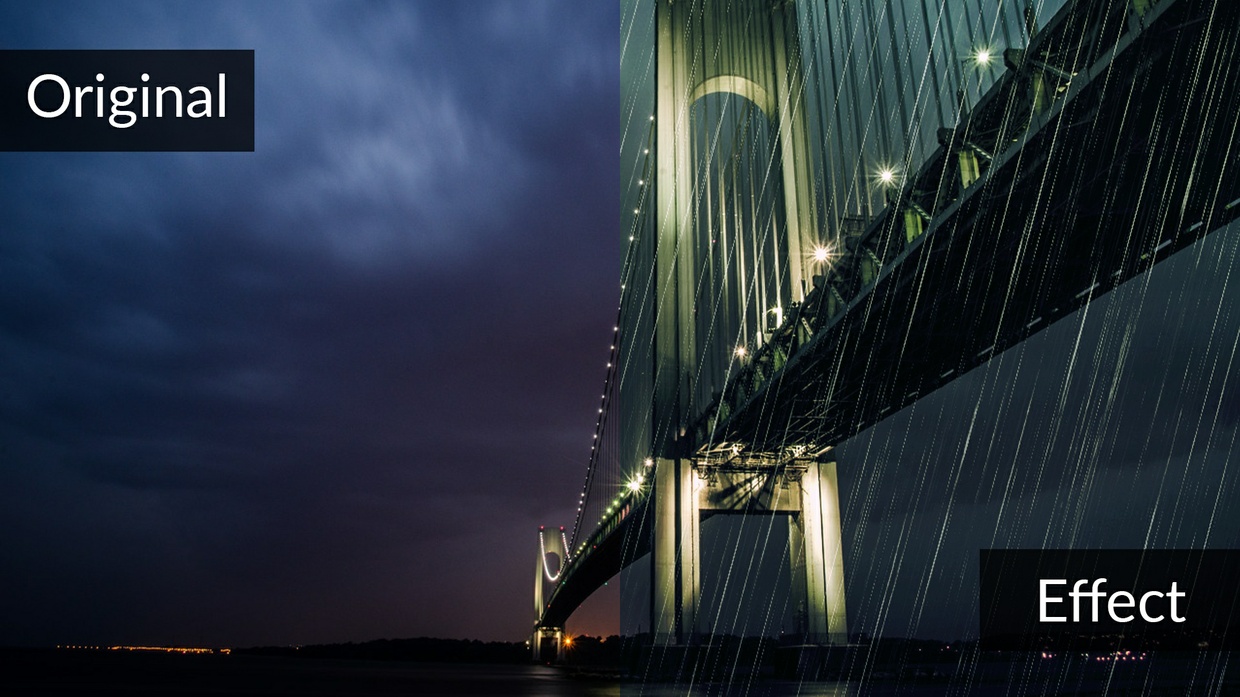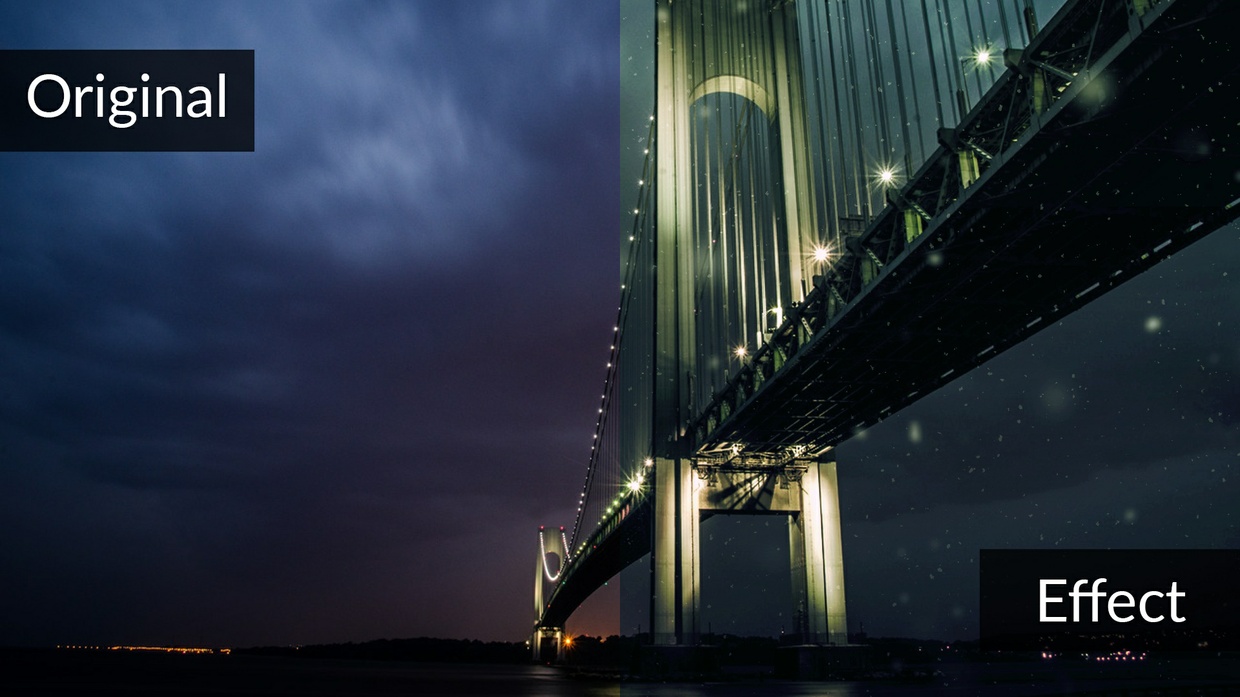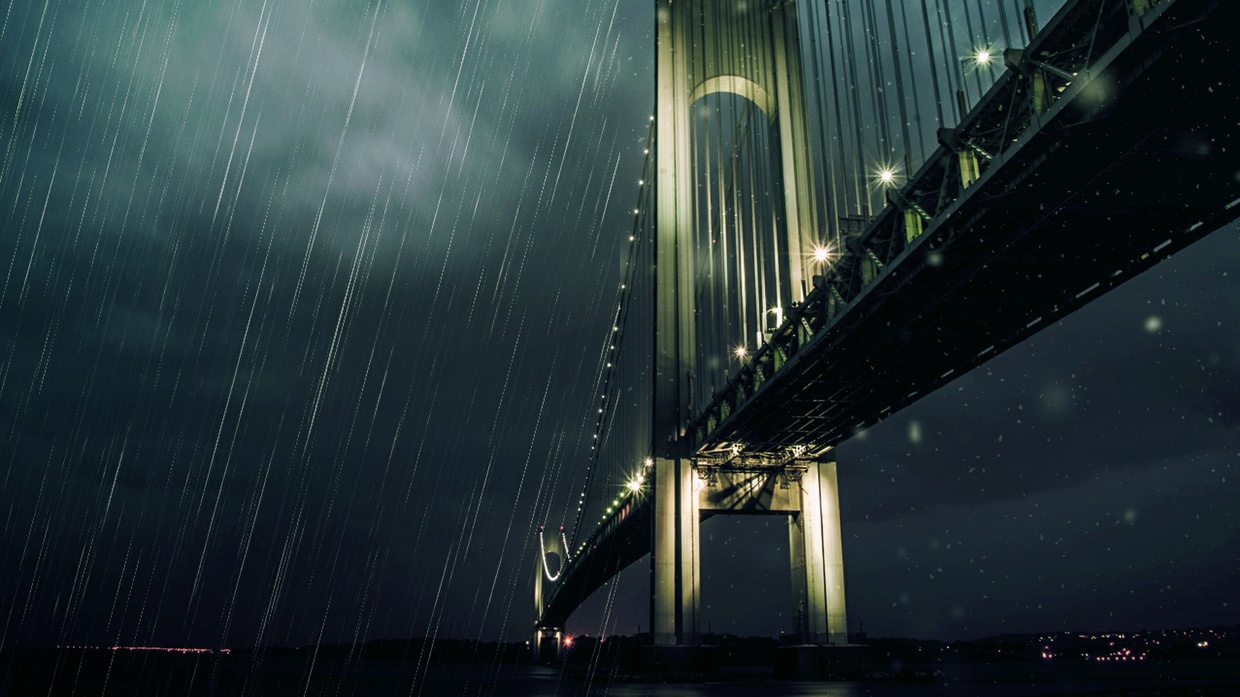 Winter Rain and Snow Photoshop Action
The winter photoshop action allows you to add static snowfall or rainfall to your images or even create a rainfall animation inside of photoshop great for GIF images. This action is great for allowing room for customisation as it creates numerous layers and folders that can be adjusted to suit your desires, as well as creating 25 different color options that can be added onto your image.
How to use the file:
1. Open up the picture you wish to apply the effect to in photoshop.
2. Make sure the layer is set as a background layer, to do this go to layer – new – background from layer, if it already is a background layer then you can skip this step.
3. Click the layer menu icon in the top right hand corner of the layer tab and select "panel options"
4. Make sure "Add 'copy' to Copied Layers and Groups" is checked and close.
5. Load the action.
6. Hit play, sit back and wait.
More info on the product:
- When using the snow action you can duplicate layers to add a stronger white effect or duplicate layers and move them around to add more snow.
- When using the rain action it is a good idea to play around with the blending modes and opacity levels of the r1 layers and even adjust the sizes to get the desired effect.
- If you are using a low resolution file the rain size may be too large, hit ctrl + t (cmd + t on a Mac) and resize the image.
- If you are using the animated/GIF actions you will need to open the timeline up either before or after running the action, to do this simply click the "window" option on the top bar and select "timeline".
Opening/Extracting .ZIP or .RAR Files on PC
You will need to download and install a free program called Winrar:
http://www.rarlab.com/download.htm
Once you have installed winrar simply right click on any .rar or .zip file and select "Extract to FileName/"
It will create a folder with the name of the file extracted, inside will be the files included in the pack
Opening/Extracting .ZIP or .RAR Files on Mac
There are numerous free apps that can be used to extract files on a Mac, i prefer RAR Extractor Free:
https://rar-extractor-free.en.softonic.com/mac
which can be found in the app store
Once installed you can right click the file and select "open with" and select the recently installed app.
This will open and ask you to choose where you wish to have the file extracted to, select a location and extract. You can select the program as being the default selection so you can simply double click/open future files to extract them.
The pack and files included property of myself, the creator and owner.
You'll get a 877.7KB .RAR file.
More products from StitchzStyle